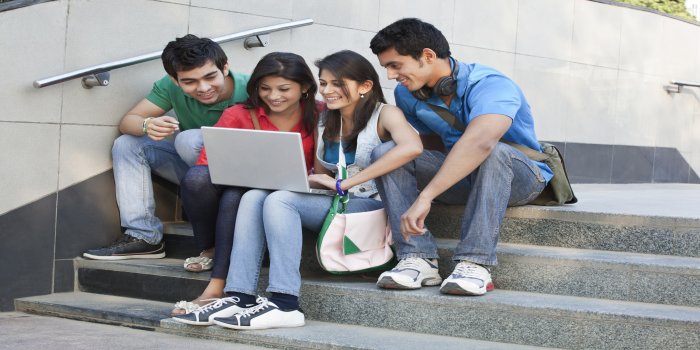 CBSE Class 12th 2018 – Central Board of Secondary Education (CBSE)  conducts CBSE 12th Class exam between March 5 to April 14 tentatively. The exam is standardised throughout the country. Students who clear their Class 11 and are promoted to Class 12th are eligible to appear for the CBSE 12th class exams. Central Board of Secondary Education releases the CBSE 12th datesheet around January 10 every year. The results for class 12th 2018 have been announced on May 26 in the online mode. The pass percentage is 83.01%, which is an increase as comapred to last year's 82.02%.  In 2018, a total of 11,86,306 students registered for the CBSE 12th class exams out of which 9,90,407 were boys and 4,95,899 were girls. The total number of schools and centres were 11,518 and 4,138 respectively and the exams were held between March 5 to April 13, 2018 in 168 different subjects. The marks scored by students in CBSE 12th class lets them apply to various colleges/institutes and sit for various entrance exams. Read the complete informative article on CBSE 12th Board including important dates or date sheet, exam pattern, result etc below.
JEE Main Sample Paper
Download Free Sample Paper For JEE Main
Download Now
CBSE 12th Result 2018-Verification and re-evaluation of the result
CBSE has commenced the process for verification and re-evaluation of the 12th result. Students who are not satisfied with their marks can get them verified. They  can apply for verification from June 1 to 5 of the same month.
Verification
For verification of marks, students have to remit a fee of Rs. 500 per subject. The fee will only be accepted online through the payment gateway/netbanking, debit/credit card (both national/ international).

Students can make the payment for verification until June 7, 2018.
Obtaining photocopy of evaluated answer sheets
 Those students who have applied for verification of marks will be eligible for obtaining photocopies of the evaluated answer books. They can apply for photocopy of evaluated answersheets online from 15 to 16 June, 2018.

The processing charge students need to pay for the photocopy is Rs. 700 per subject and payment can be made until June 18, 2018.
Re-evaluation
Candidates looking for re-evaluating their questions can apply for the same from June 21 to 22 of the same month. They have to pay Rs. 100 as a re-evaluation fee per question. The last day to make the payment is June 25, 2018. 
Datesheet or Time Table of CBSE Class 12th 2018
Central Board of Secondary Education conducts the CBSE 12th class exam in the months of March and April.
CBSE 12th Class Datesheet
| | |
| --- | --- |
| Event | Date |
| Announcement of CBSE Class 12th Board Datesheet | January 10 |
| CBSE Class 12th exams | March 5 – April 12th |
| Announcement of CBSE 12th board result | May 26 |
Click Here to view detailed CBSE Class12th timetable.
CBSE Class 12th Result
The board declared the CBSE 12th result on May 26, 2018. Central Board of Secondary Education releases the result on its official website only. Students who appeared for their CBSE 12th board can check their result by clicking on the link below. Students will be required to enter their Roll Number, Date of Birth and School Number (as given on their Admit Card) to view their CBSE class 12th result.
Steps to download CBSE 12th Class Result
Given below are the steps which a student must follow to download the CBSE 12th result.
Click on the direct official link of CBSE 12th result given below.

A new window will open which will require you to enter your details.

Enter your Roll Number.

Enter your Date of Birth.

Enter the School number as given in the admit card.

Click on Submit

You can view the CBSE Class 12th result displaying marks scored by you in various subjects. 
CBSE Class 12th – Contents
The CBSE Class XII scorecard will provide the following details:
Roll Number

Name of the student

Mother's Name

Father's name

Date of Birth

Subject Code

Subject Name

Marks in Theory

Marks in Practicals

Total Marks

Grade

Result
Click Here to check Class 12th result of CBSE (link will be activated after the announcement of result.)
CBSE Class 12th Result – Verification of Marks
In case any student has a doubt in marks of any subject of CBSE Class 12th, he/she can apply for verification of marks or ask for a photocopy of evaluated answer books. The student well needs to apply online between last week of May and first week of June along with depositing a fee of Rs 500 for every subject for getting the marks verified. In case there is a change in marks, the fee will be returned and the necessary correction will be made. If no change is found, the fee shall be forfeited.
To obtain the photocopy of evaluated answer sheets, CBSE 12th class student will have to apply online in the third week of June (dates are tentative and based on last year. They'll be updated by CBSE on their site) along with paying a fee of Rs. 700 per answer book.
CBSE Class 12th – Passing Marks
To clear CBSE class 12th exams, one needs to secure an overall 33%. For a subject having separate marks for practicals and theory, a student will have to score 33% separately in theory as well as practicals in addition to 33% marks in aggregate in order to qualify in that subject.
CBSE Class 12th – Grades
In addition to numerical scores, CBSE shall indicate grades in the marks sheets issued to the students in case of subjects of external examinations. In case of internal assessment subjects, only grades shall be shown.
Letter grades on a nine-point scale shall be used for subjects of external examinations as below.
Nine Point Grading Scale
| | | |
| --- | --- | --- |
| Marks Range | Grade Point | Grade |
| 91-100 | 10.0 | A1 |
| 81-90 | 9.0 | A2 |
| 71-80 | 8.0 | B1 |
| 61-70 | 7.0 | B2 |
| 51-60 | 6.0 | C1 |
| 41-50 | 5.0 | C2 |
| 33-40 | 4.0 | D |
| 21-32 | C | E1 |
| 00-20 | C | E2 |
Internal examination subjects in Class 12th will be made on a five-point scale i.e. A, B, C, D & E.

The grades of CBSE class 12th shall be derived from scores in case of subjects of the external examination. In case of subjects of internal assessment, they shall be awarded by the schools. 
CBSE Class 12th - Exam pattern
To excel in the CBSE class 12th exam, students should understand the marking scheme followed by the Board. Writing an answer as per the scheme is given by the Board will not only help the student fetch good marks, but will also help them in time management during the exam.
Mathematics
The CBSE class 12th mathematics question paper will comprise of questions carrying 1 mark, 2 marks, 4 marks and 6 marks. The student will be allowed 3 hours to attempt the question paper of 100 marks. Internal choices will be provided to students for long answer type questions.
Click here to know more about Mathematics Marking Scheme
English
English Core will have these three sections:
Section: A Reading (Marks: 30)
Section: B Writing Skills (Marks: 30)
Section: C Literature: Text Books And Long Reading Text (Marks: 40)
Click here to know more about English Marking Scheme
Physics
The CBSE class 12th Physics question paper will comprise a total of 26 questions. Section A comprises 5 questions of 1 mark each. Section B has a total of 18 marks etc.
Click here to know more about Physics Marking Scheme
CBSE Class 12th – Eligibility
A student is eligible to sit for the Class 12th board exam provided he/she fulfils the eligibility criteria mentioned below:
CBSE Class 12th eligibility for regular students: In case of a regular student, one must have completed his class XI from an institution affiliated to this Board or to any recognised Board or is recognised by the Education Department of the Government of the State/U.T. in which such an institution is located.
CBSE Class 12th eligibility for private student:
A student who had failed in Class 12th will be eligible to reappear at a subsequent examination as a private student.

Children of teachers serving in educational institutions affiliated to the Board who have already passed Secondary or an equivalent examination at least two years before taking the Senior School Certificate Examination.
CBSE Class 12th – Procedures for Submission of Applications of Private Students
A private student must submit to the Board within the prescribed limit an application in the form prescribed together with the prescribed fee for the examination and three copies of passport size photographs to the Regional Officer.

If the application of private student is received after the prescribed date, he shall pay late fee as prescribed.

Private students shall not be allowed to offer for their examination, a subject which is not being taught in an affiliated School.

Private students shall not be allowed to offer such subjects for the examination which involve practical work except in the case of students who had failed earlier and who had put in a regular course of study. However, notwithstanding this condition, female students may offer Home Science with practical.

Those regular students who have failed to obtain promotion to class 12th.

Every year, in the beginning of the session, the Heads of Schools shall send to the Regional Officer concerned, a list of female and handicapped students who have been detained in class 11 containing student's name, date of birth, the name of his father or guardian and the place of residence. 
About the board
The Central Board of Secondary Education (CBSE) is a national level board of education in India for public and private schools, controlled and managed by Union Government of India. All schools affiliated to CBSE follow NCERT curriculum. There are approximately 19,316 schools in India and 211 schools in 25 foreign countries affiliated to the CBSE.
More like CBSE Class 12th
Questions related to CBSE Class 12th