NCERT Books for Class 9 2022 for All Subjects (Maths, Science, Social Science, Hindi English)
NCERT Books for Class 9 - School Students can download the NCERT Class 9 books of all the subjects including Maths, Science, Social Science, Hindi, English, etc. These NCERT 9th Class Books pdf are available online on the ncert.nic.in. Students can also purchase the NCERT Books for class 9 from their nearest bookstore. NCERT Class 9 books are designed as per the National Curriculum Framework (NCF). All the CBSE affiliated schools and some other state board schools prescribe NCERT books in their curriculum.
Latest : Trouble with homework? Post your queries of Maths and Science with step-by-step solutions instantly. Ask Mr AL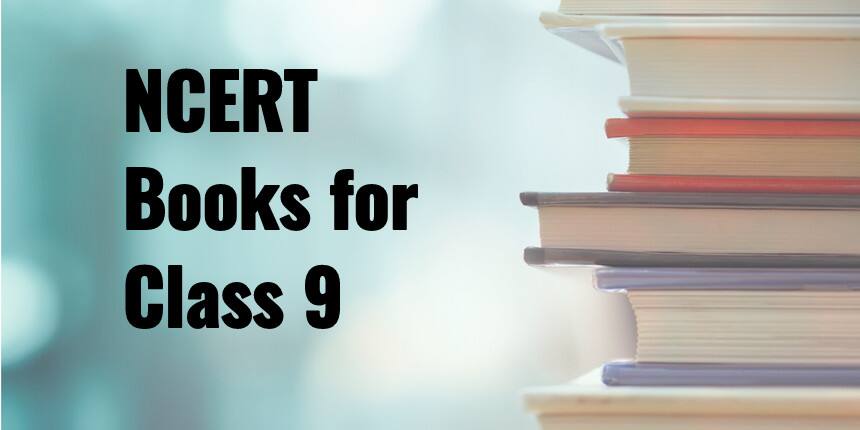 NCERT 9th class books are available in the Hindi and English language. The NCERT Books for class 9 contains chapters and practice questions for better understanding. The language of books is simple and easily understandable. All the topics are explained well through proper diagrams and examples. Students should refer to the NCERT Books for class 9 and NCERT Class 9 Solutions to score well in the examination.
How to Download NCERT Books for Class 9?
NCERT Books are available online in PDF Form. Students can download chapter wise PDFs of each subject online. Check the step by step procedure to download the NCERT Books for class 9 online.
Step 1 - Visit the official website of NCERT, ncert.nic.in.
Step 2 - On the header section, click on 'Publications' and then click on the 'ebooks' and 'PDF (I - IIX).
Step 3 - Now select 'class IX', Subject and name of the textbook.
Step 4 - The list of chapters will appear on your screen. Download the chapters in PDF format.
The mathematics textbook for class IX is published by NCERT in the English language. NCERT books for class 9 Maths is also published in Hindi and Urdu by the names Ganit and Reyazi, respectively.

The book contains 15 chapters, namely Number System, Coordinate Geometry, Lines and Angles, Quadrilaterals, Surface Areas and Volumes, Probability, etc.

The topics and concepts are made clear by proper examples in simple and unambiguous language.

Practice questions are provided at the end of every chapter.

The Appendix is provided at the end of the book to give more information on the given topics.
For Science, NCERT publishes one single book which covers all three sections Physics, Chemistry, and Biology.

There are a total of 15 chapters included in the NCERT book for class 9 science.

Matter in our surroundings, Atoms and molecules, The fundamental unit of life, Diversity in living organisms, Force and laws of motion, Sound, Improvement in food resources are some of the chapters included in NCERT Books for class 9 Science.

The chapters contain all the prescribed topics in a well explanatory form.

All the important topics are explained with the help of relevant diagrams and flow charts.

Exercise is given at the end of every chapter.
NCERT has prescribed 4 textbooks for Social Science namely Economics, Democratic Politics, Contemporary India, India and the Contemporary World.

NCERT Class 9 Economics Books contains 4 chapters The Story of Village Palampur, People as Resource, Poverty as a Challenge, and Food Security in India.

There are five chapters in Democratic Politics, What is Democracy? Why Democracy?, Constitutional Design, Electoral Politics, Working of Institutions, Democratic rights.

In the textbook, Contemporary India, there are a total of 6 chapters, India - Size and Location, Physical features of India, Drainage, Natural vegetation and Wildlife, and Population.

India and the Contemporary World-I includes French Revolution, Socialism in Europe and the Russian Revolution, Nazism and the Rise of Hitler, etc.
There are three NCERT books for 9th English. One is the main literature reader, Beehive English Textbook, Moments Supplementary Reader, Words and Expressions 1 is the workbook.
In the NCERT book for English, students can find the chapters along with exercise for practice.

The workbook, Words and Expressions 1 is provided to practice questions for English subject.

English is a scoring subject and most of the questions for class 9 are asked from NCERT Books for class 9 English.
NCERT prescribes 4 books for the class which are - Kshitij, Sparsh, Kritika and Sanchayan.

The syllabus of Hindi for class 9 of Hindi is divided into two groups- Hindi A and Hindi B. This syllabus is included in the NCERT books of Hindi.

Chapters included in NCERT books for class 9 Hindi are Sanwale sapnon ki Yaad, Premchand ke phate joote, Mere bachpan ke din, Saakhiyan aur sabad, Vaigyanik chetna ke vahak: Chandrashekhar Venkata Raman, Geet-ageet, etc.
Also, read:
NCERT Books for Class 9 Urdu
NCERT prescribes 6 books to students who take up this subject. The book covers the entire literature and grammar to make students thorough with the subject.

The titles of the Urdu books referred by NCERT are - Gulzare-e-urdu, Nawa-e-urdu, Jaan pahechan, Door paas, sab rang and Asnaf-e-Urdu Adab. Click on the link provided to download and study them.
Also check -
NCERT Books for Class 9 Health and Physical Education
Since CBSE has made Health and physical education for its students, the NCERT prescribes a book for the subject. The reason for the single book is the practical nature of the subject.

The book, consisting of 14 chapters, briefs students on team spirit, ethics, diet, social health and much more. Students can download the e-book by clicking on the link provided above.
Also read -
NCERT Books for Class 9 Pricelist
Students can also buy hard copies of the class 9th NCERT books from their nearest book stores. Check the price list of NCERT 9th class books from the table below.
Pricelist of NCERT Books for class 9
| | |
| --- | --- |
| Books | Price |
| Kshitij | 55/- |
| Kritika - Hindi Suppl. | 25/- |
| Sparsh - 2nd Lang. Hindi | 50/- |
| Sanchayan Suppl. Hindi ( 2nd Lang.) | 25/- |
| Beehive - English Text | 65/- |
| Moments - English Suppl. Rdr | 35/- |
| Shemusi - Sanskrit | 50/- |
| Mathematics | 135/- |
| Science | 135/- |
| India & Contemporary World - History | 115/- |
| Contemporary India - Geography | 50/- |
| Economics | 45/- |
| Democratic Politics | 80/- |
Competitive Exams After Class 12 In India:
Also Read -
Frequently Asked Question (FAQs) - NCERT Books for Class 9 2022 for All Subjects (Maths, Science, Social Science, Hindi English)
Question: Is NCERT enough to cover the CBSE class 9 syllabus?
Answer:
Yes, NCERT is enough to cover the CBSE syllabus.
Question: How many books are there in class 9 NCERT?
Answer:
There is an average of 3-4 books in each subject for class 9.
Question: Which is the best book for class 9 Maths?
Answer:
For Maths, students can study NCERT only.
Explore Popular Degree, Branches and Courses
Browse by Branches/Majors
NCERT Books for Class 9 2022 for All Subjects (Maths, Science, Social Science, Hindi English)