NTSE Exam Pattern 2020 for Stage 2 - Check NTSE Paper Pattern Here
NTSE Exam Pattern 2020-21– Students preparing for NTSE stage 2 exam must be aware of the paper pattern of NTSE 2020-21 to devise a strategy for preparation. NTSE 2020 exam pattern contains the details such as marks allocated to each section, exam mode, duration of the exam and more. NTSE paper pattern 2020-21 and syllabus for stage 2 are similar to stage 1. However, the difficulty level of question papers varies as NTSE Stage 2 a bit difficult. National Talent Search Exam is a scholarship test, to be held in pen and paper mode. The question paper will contain 2 sections - MAT and SAT, each of 100 marks. The test duration of each paper is 120 minutes. Candidates are advised to go through the article below thoroughly and make the best use of time and information available to perform well in the scholarship test. NTSE 2021 exam pattern helps students to create a strategy for qualifying NTSE 2021. Similarly, the NTSE stage 2 exam pattern 2021 will make the students aware of the final round of the selection process for the scholarships.
Latest: NTSE application form 2020 available. Apply now.
- Check, NTSE previous question papers to know the difficulty level and important topics.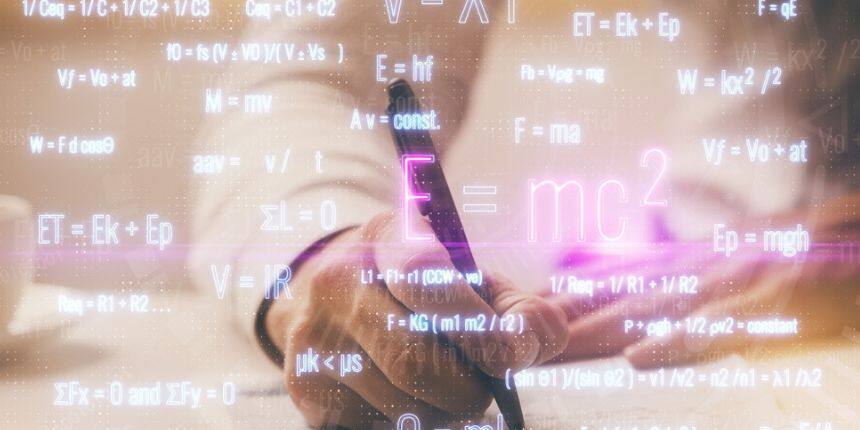 NTSE Exam Pattern 2020-21 (Stage 1)
NTSE 2020-21 examination is conducted in two stages. Stage 1 is conducted at the State/UT level by the concerned State/UT authorities. The question paper consists of two papers: MAT and SAT. The NTSE exam pattern 2020-21 states that the Stage 1 examination can be attempted in either Hindi or English language. Every correct answer will fetch 1 mark while there is no negative marking for wrong attempts. Check the NTSE 2020 exam pattern of both stages below
Part 1 – Mental Ability Test (MAT)
MAT consists of questions based on analytical and logical reasoning.
Mental Ability Test evaluates the candidate's reasoning, ability to think, ability to evaluate, ability to discriminate and visualize.
This section consists of a total of 100 questions.
The main topics of the Mental Ability Test are series, pattern perception, analogies, coding-decoding, classifications, hidden figures and problem-solving etc.
The test duration is 120 minutes.
Part 2 – Scholastic Aptitude Test (SAT)
SAT section consists of a total of 100 questions from Science (40), Social Science (40) and Mathematics (20).
The section tests the candidate's reading abilities, interpretation, evaluation and general awareness of the subjects.
The time allotted for the SAT section is 120 minutes.
The level of questions will be equivalent to class 10th or equivalent exam.
NTSE Stage 1 Exam Pattern 2020-21
| | | | |
| --- | --- | --- | --- |
| Paper | Number of questions | Maximum marks | Duration (Minutes) |
| MAT | 100 | 100 | 120 |
| SAT – Maths, Science and Social Science | 100 | 100 | 120 |
NTSE Marking Scheme 2020-21 for Stage I
NCERT apply a certain marking scheme to shortlist the eligible candidates.
For correct answer- 01 marks will be added to the total score
For wrong answer- No negative marking
For unattempted question- No mark will be deducted for unattempted question.
Students have to mark a maximum number of correct answers to get good marks in the NTSE examination. Only ones who obtain the minimum cut off marks will be able to receive the scholarship amount.
It needs to be noted that only the students who qualify in both the papers separately will be considered for merit. Selection of the awardees will be made on the basis of total marks scored in MAT and SAT sections
NTSE Syllabus 2020-21 for Stage I Exam
NCERT doesn't specify NTSE syllabus for both the stages. However, it is suggested to follow Class 9th & 10th syllabus of the state board or CBSE to prepare for NTSE. The syllabus consists of important topics from which questions will be asked in the examinations.
NTSE Stage-I Syllabus
| | |
| --- | --- |
| Sections | Important Topics |
| NTSE MAT Syllabus | Blood Relations, Distance and Direction, Coding-Decoding, Ranking and Arrangements, Venn Diagrams, Word Problems, etc |
| NTSE Science Syllabus | Reproduction, Carbon & Compounds, Motion, Measurements, Force, Source of Energy, Work & Energy, Meta & Non-Metals, Acid, Base & Salt |
| NTSE Social Science Syllabus | French Revolutions, World War I and II, Indian Freedom Struggle, Natural Vegetation, Indus Valley Civilization, Climate, Solar System, Maps & Globe, Judiciary, Indian Constitution, Indian Government, |
| NTSE Mathematics Syllabus | Number Systems, Quadratic Equations, Arithmetic Progressions, Square Roots, Percentage, surface Areas, Simple & Compound Interest, Triangle, Linear Equations, etc. |
NTSE Exam Pattern 2020-21 Stage 2
The Stage 2 exam will be held at the National level by NCERT.
In Stage 2, only the shortlisted or qualified candidates of Stage 1 can appear to compete for the scholarship.
NTSE exam pattern 2020-21 for Stage 2 is divided into two parts namely the Mental Ability Test (MAT) and Scholastic Aptitude Test (SAT).
There will be 100 questions in both MAT and SAT (Science-40, Maths-20, Social science-40).
The duration of both the exams is 2 hours or 120 minutes each.
There is no negative marking.
Also, complete the NTSE syllabus 2021 at the earliest and prepare well.
NTSE Exam Pattern 2020-21 for Stage 2
| | | | |
| --- | --- | --- | --- |
| Papers | Maximum Marks | Number of Questions | Time Allotted |
| MAT | 100 | 100 | 120 minutes |
| SAT (Mathematics, Science, Social Sciences) | 100 | 100 | 120 minutes |
How to Prepare for NTSE 2020 Exam?
To qualify the exam with good marks, one must be aware of how to prepare for the NTSE exam. Below, we have provided some easy tips and tricks-
Know the Pattern & Syllabus- It is imperative for a student to know which sections to prepare for NTSE exam, how much time you have to solve the papers and on which section requires more focus. Students can have answers to all asked questions if they have the complete details of exam pattern and syllabus.
Follow the right books- NCERT recommends to follow the CBSE class 9th & 10th books to prepare for NTSE 2020-21. However, to get a hold on concepts of MAT, it is better to follow the right NTSE books.
Regular Revision- Students should revise the prepared topics on a regular interval to retain the information.
Solve Previous Year's Papers- Students must download and practice NTSE Question Paper to know the important topics and marking scheme. Solving the previous year papers also helps students to learn time management.
NTSE 2020-21 Preparation Books
Students should follow the below books to get good marks in NTSE.
Mental Ability for NTSE by Disha Experts
Study Package for NTSE Class X by McGraw Hill Education
Frequently Asked Question (FAQs) - NTSE Exam Pattern 2020 for Stage 2 - Check NTSE Paper Pattern Here
Question: What is the relaxation in time provided to Physically handicapped students?
Answer:
PH candidates are provided with an extra 30 minutes to attempt NTSE exam.
Question: Is there any difference between NTSE exam pattern of stage 1 and 2?
Answer:
No, there is no difference in stage 1 and stage 2 exam pattern. But, the difficulty level of questions is increased at stage 2 exam.
Question: How does NTSE exam pattern helps in preparation?
Answer:
knowing exam pattern, makes students enable to decide the priority and weigtage of each section/topic, which helps students to prepare accordingly.
Questions related to NTSE
Showing 2075 out of 2075 Questions