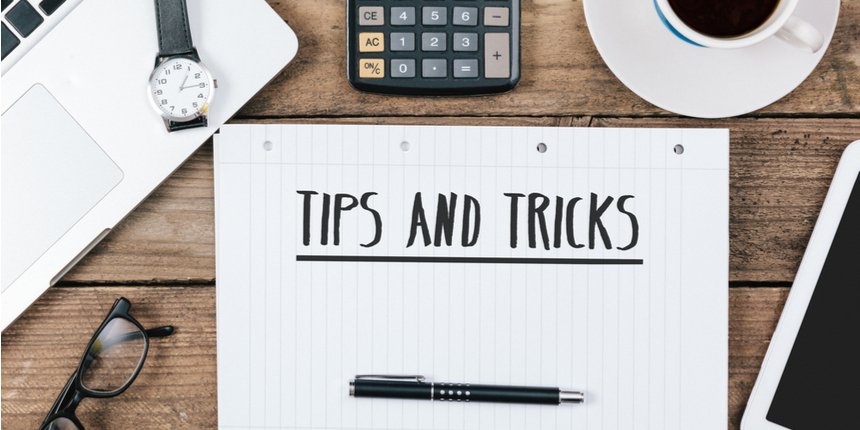 NTSE Preparation 2019 – NTSE aspirants can check here for NTSE preparation tips and tricks, the books to refer, and other important information to qualify the national scholarship exam. It is very important to plan for NTSE preparation well in advance as this helps in clearing the NTSE stage 1 which was conducted on November 3, 4, 18 and 25, 2018. 
National Talent Search Examination 2019 was conducted by the National Council of Education Research and Training (NCERT) to identify young talent and nurture it. Only class 10 students could apply for it and those who clear both the stages win NTSE scholarships. Since the application process of NTSE 2019 ended in all states, candidates were full in the swing for NTSE preparation and searching for tips and tricks to crack it. 
JEE Main Sample Paper
Download Free Sample Paper For JEE Main
Download Now
How to prepare for NTSE 2019
Here are some NTSE 2019 preparation tips to help you ace the exam and add some fun and spice to your study experience. 
Revision Till You Become Wise
Many candidates fall into the trap of over-confidence. But it is extremely important to solve NTSE sample papers and previous years' question papers from time to time. Solving them will also make candidates familiar with the exam pattern, frequently asked questions, marking scheme, build up the speed and accuracy and reveal weaknesses in the exam taking strategy. One must keep in mind the time allotted to solve the paper and solve it in the given time. Candidates can find the NTSE question/sample papers here. 
Ask the Experts
As candidates have to prepare for NTSE along with 10th board syllabus, they will not have much time to research on a topic that isn't simply understood. Candidates should ask friends or someone who is qualified enough to explain it and move on. 
Understand the Basics
NTSE 2019 aims to look for meritorious and capable students. Candidates must understand the concepts well and learn how to apply them to various problems instead of just mugging up the facts. It's the practical use of knowledge which will let one win the coveted scholarship. 
Group Study for NTSE Preparation
Studying with a group of friends is always fun. Candidates can sit with friends and cousins of same age and study together. Explaining things to others and listening to other's points of view offers a rich study experience. 
Prepare Notes
NTSE preparation can be very fruitful if candidates prepare notes to learn formulas, definitions and equations. Logically, writing down these formulas should help one learn them automatically. Go through them thoroughly the day before the exam. 
Exercise and Keep Fit
Small recreational breaks during the study hours for jogging, cycling or a 15-minute round of badminton can help candidates freshen up and be more alert for the next rigorous study session.
Also be sure to sleep a lot, eat fresh fruits and vegetables, and smile a lot. These little things will go far in keeping one healthy, confident and relaxed. 
Apart from NTSE preparation tips, candidates must also know the best books for NTSE 2019. Since NCERT will be conducting the exam, a thorough revision of the text books should be helpful. However, one has to be selective while studying these books as not all topics might be important from NTSE point of view. Instead, candidates may pick up focused NTSE 2019 study material that has been developed to highlight the topics that are more important for this particular exam. Find the syllabus of NTSE 2019 below to know the topics covered in the exam. 
Even though NCERT does not state any fixed syllabus for NTSE 2019, candidates must cover the entire syllabus of class 9 and 10 once. For revision, one must pick up topics that score more first. Solving NTSE papers regularly should give one a fair idea of which topics are more important and which ones are less important. Prioritize your study list accordingly.
Questions related to NTSE