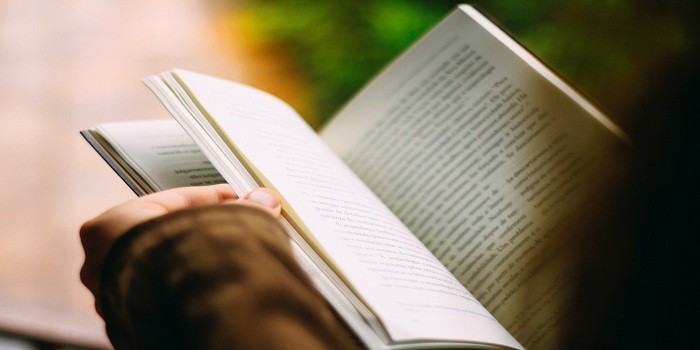 NTSE Question Papers – Candidates wishing to appear for NTSE 2019 from different states and UTs must solve the NTSE previous question papers of stage 1 provided by different states and UTs. SCERT/DoE of certain states and union territories upload the question paper of NTSE in online mode on the official website after the conduct of NTSE examination. Candidates can download these question papers by clicking on the link given below on this page. These NTSE question papers will make one familiar with the exam pattern followed in the exam including different styles of questions asked in various formats, marking scheme, time allotted etc. While solving the NTSE question paper for class 10, candidates can analyse their strong and weak areas and subsequently work upon them. They must also practice and solve the question paper in the mentioned time without compromising on the accuracy Read the complete article below to know more about NTSE question papers of stage 1.
NTSE Question Papers – Points to Note
The question papers of NTSE are meant to give the trend of the questions being asked in the exam. This way candidates will know which topics to emphasize on.

Candidates will be able to work on their shortcomings with regular practice of previous year question papers.

NTSE previous years papers are also meant to allow candidates to work on their speed, efficiency and time management skills which are extremely important while appearing in the exam. 
With changes being introduced in the NTSE exam pattern from the year 2019, candidates must go through it before downloading the NTSE previous years papers PDF. There will be no Language paper conducted this time. Stage 1 of NTSE includes 2 papers namely MAT and SAT. MAT consists of questions based on analytical and logical reasoning. The objective of MAT is to test the candidate's reasoning, ability to think and evaluate, ability to discriminate and visualize. MAT section consists of a total of 100 questions from series, pattern perception, analogies, coding-decoding, classifications, hidden figures and problem-solving etc. The time allotted for this section is 2 hours. Scholastic Aptitude Test or SAT section consists of 100 questions from Science (40), Social Science (40) and Mathematics (20). The section tests the candidate's reading abilities, interpretation, evaluation and general awareness of the subjects. The duration of the SAT section is 2 hours.
NTSE Question Papers
State/UT

Links

State/UT

Links

Maharashtra

Daman & Diu

Click Here

Bihar

Click Here

Dadra & Nagar Haveli

Click Here

Odisha

Click Here

Andaman & Nicobar Islands

Click Here

Assam

Click Here

Lakshadweep

Click Here

Haryana

Click Here

Manipur

Chandigarh

Nagaland

Click Here

Chhattisgarh

Click Here

Tripura

Click Here

Delhi

Sikkim

Click Here

Uttar Pradesh

Click Here

Arunachal Pradesh

Click Here

West Bengal

Click Here

Goa

Click Here

Jharkhand

Jammu & Kashmir

Himachal Pradesh

Click Here

Andhra Pradesh

Click Here

Gujarat

Click Here

Kerala

Click Here

Tamil Nadu

Karnataka

Click Here

Uttarakhand

Click Here

Meghalaya

Telangana

Click Here

Puducherry

Click Here

Madhya Pradesh

Click Here

Punjab

 

Click Here

 

Rajasthan
Questions related to NTSE