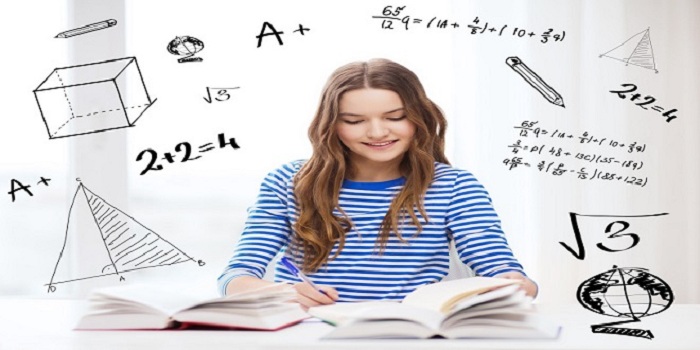 NTSE Rajasthan Question Papers – Candidates preparing to sit for NTSE from Rajasthan state must practice NTSE Rajasthan previous years question papers. Candidates can download and practice these question papers by clicking on the link given below. SCERT, Rajasthan releases the question paper of NTSE Rajasthan on the official website after the conduct of NTSE exam. The question papers are of utmost importance to candidates from Rajasthan as they provide relevant information about the exam pattern, types of questions asked, marks allocated to each question etc. Candidates can also learn time management once they start solving the complete NTSE Rajasthan 1st stage question papers in a stipulated time. Through these question papers, candidates will be able to know how stage 1 of NTSE 2019 examination is held. Check the following article on NTSE Rajasthan question papers for more information.
Latest: NTSE Rajasthan Result 2019 declared
JEE Main Sample Paper
Download Free Sample Paper For JEE Main
Download Now
Click here for NTSE Rajasthan Cutoff 2019
NTSE Rajasthan Question Papers - Key Points
The question papers of NTSE Rajasthan are meant to give the trend of the questions being asked in the exam. This way candidates will know which topics to emphasize on.

Candidates will be able to work on their shortcomings with regular practice of previous year question papers.

Rajasthan NTSE question papers are also meant to allow candidates to work on their speed, efficiency and time management skills which are extremely important while appearing in the exam.

Candidates must practice these question papers to build up their speed and accuracy. 
NTSE Rajasthan Previous Years Question Papers

Candidates can find below the previous years' question papers of NTSE Rajasthan. Click on the link besides them to view and start downloading them.
NTSE Rajasthan Old Question Papers
NTSE Rajasthan Exam Pattern

Candidates can find the exam pattern of NTSE Rajasthan below. The NTSE Rajasthan Question Papers pdf follow the same exam pattern as mentioned. One must keep in mind the exam pattern while solving the question papers as this will result in higher efficiency and accuracy.
 NTSE examination is conducted in two stages -Stage 1 is conducted at State level by the state authority. The question paper consists of two sections- MAT and SAT. The NTSE exam pattern states that the Stage 1 examination can be attempted in either Hindi or English language. Every correct answer will fetch 1 mark while there is no negative marking for wrong attempts. The total time to answer the paper is 240 minutes. Candidates can find the detailed exam pattern of NTSE Stage 1 examination below:
Mental Ability Test (MAT) - MAT consists of questions based on analytical and logical reasoning. The objective of MAT is to test the candidate's reasoning, ability to think, ability to evaluate, ability to discriminate and visualize. MAT section consists of a total of 100 questions. Questions are asked from series, pattern perception, analogies, coding-decoding, classifications, hidden figures and problem-solving etc. The time allotted for this section is 120 mins.

Scholastic Aptitude Test (SAT) - SAT section consists of a total of 100 questions from Science (40), Social Science (40) and Mathematics (20). The section tests the candidate's reading abilities, interpretation, evaluation and general awareness of the subjects. The time allotted for the SAT section is 120 minutes.
Board of Secondary Education, Rajasthan has released the result of Rajasthan NTSE 2019 on February 14, 2019. Along with the result, the NTSE Rajasthan Cutoff 2019 has also been released category-wise for students. Students qualifying NTSE stage 1 will be eligible for stage 2. The stage 2 exam will be conducted on May 12, 2019.
Questions related to NTSE