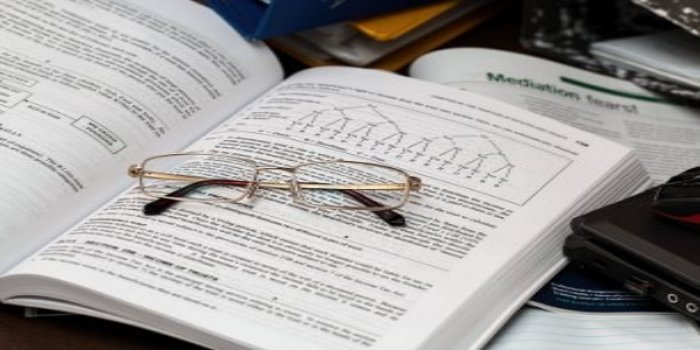 Kumud Sahni, 01 Aug 2018, #
NTSE
NTSE Delhi Question Papers – Candidates preparing to sit for NTSE exam must practice NTSE Delhi previous years question papers if they wish to crack the exam successfully. Directorate of Education, Delhi conducts the NTSE Stage 1 exam and students who qualify in these go on to appear for the NTSE stage 2 on a national level. The question papers play an important role as they allow candidates to become familiar with the exam pattern, types of questions asked, marking scheme etc. Candidates also learn time management when they start solving the NTSE Delhi question papers stage 1 from previous years. These question papers prepare candidates for the actual exam day and help them to successfully clear the NTSE exam stage 1. Candidates can download NTSE Delhi question papers in pdf format by clicking on the link given below to practice as frequently as they can.
JEE Main Sample Paper
Download Free Sample Paper For JEE Main
Download Now
How to download Delhi NTSE Question Papers
Click on previous years question papers link given below.

Enter your login details including user id/ login id and password.

Click on NTSE Delhi Question Papers and download them.

Start solving questions and practice for NTSE Stage 1 exam. 
NTSE Delhi Previous Years Question Papers 
Tips to use the NTSE Delhi question papers
After downloading, start with one question paper

Try to time the question paper and stick to the environment like in an exam hall.

Once the question paper is done, check your answers with the given answer key.

Analyse your performance and then revise, rectify any mistakes made.

Repeat the next week with another question paper. 
How are NTSE Delhi previous years question papers useful?
There are several benefits of NTSE Delhi question papers once you download them. These NTSE sample papers will make you familiar with the exam pattern, different styles in which questions are framed, allocation of marks and much more. Also, these NTSE question papers can be solved as many times as one likes, for a perfect practice.
NTSE Delhi Exam Pattern
NTSE examination is a two stage process. Stage 1 exam is conducted by state education authorities at state level while Stage 2 exam is conducted at national level by NCERT. Candidates can read in detail about Stage 1 examination below and prepare accordingly. 
NTSE Stage 1 question paper consists of two parts- MAT and SAT.

It could be attempted either in English or Hindi language.

Candidates scores 1 mark for every correct answer.

There is no negative marking for wrong answers.

Total time allottedfor the exam is 240 minutes.

MAT (Mental Ability Test)- consists of 100 questions based on logical and analytical reasoning and 120 minutes are alloted for this part. Questions are put up from analogies, classification, coding-decoding, pattern analysis, problem solving, series, hidden figures etc. This section aims to test a candidates ability to think, ability to view and analize, ability to evaluate and reasoning skills.

SAT (Scholastic Aptitude Test)- consits of 100 questions divided into 40 questions from Science, 40 questions from Social Science and 20 questions from Mathematics. A candidate gets 120 minutes to attempt this section. The objective of this section is to test the candidate's general awareness, reading abilities and interpretation skills relating to different subjects.
Questions related to NTSE