NCERT Books for Class 9 2023-24- NCERT books are the ideal ones to prepare for board exams as these books are prepared by experts after thorough research keeping in mind the comprehensive ability of class 9 students. Hindi is a major subject in 9th class exams, so students should refer to the NCERT 9th class hindi textbook pdf 2023-24 to perform well. The grammar part of NCERT Class 9 Hindi syllabus is the best part which helps to get good scores in board exams.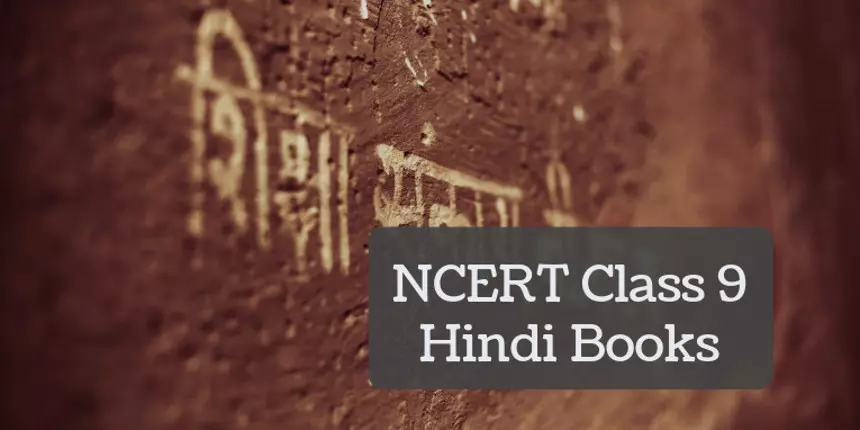 NCERT Books for Class 9 Hindi 2023 - Download PDF
NCERT devised a total of 4 NCERT books for class 9 Hindi 2023-24 namely the Kshitij Hindi textbook, Sparsh, Kritika, Sanchayan. These NCERT Class 9 hindi books consist of prose, poem, essay, etc. to improve students' reading and writing skills. Each NCERT book comprises some chapters. There are some questions at the end of each chapter of NCERT Hindi class 9. Students should practise with them after reading the chapters and note down answers in their notebooks. Read below to download NCERT books for class 9 Hindi and know more about books & the NCERT syllabus.
NCERT Books for Class 9 Hindi 2023-24
Students can refer to the following table to get direct links to download chapter-wise and entire hindi NCERT class 9 PDF.
NCERT Hindi Class 9 books - Download links
Check NCERT class 9 books for other subjects in Hindi, English & Urdu medium.
NCERT 9th class Hindi Book - Kshitij (Textbook Chapters)
Chapters of NCERT class 9 Hindi Book Sparsh
NCERT Books for Class 9 Hindi - Kritika Book Chapters
NCERT Class IX Hindi Book - Chapters of Sanchayan
NCERT Syllabus for Class 9 Hindi 2023-24
Students should go through the prescribed syllabus to plan their preparation.

After analyzing the syllabus they should start reading NCERT Books for class 9 Hindi.

The class 9 Hindi book pdf syllabus is divided into two groups- Hindi A and Hindi B.

Certain topics of syllabus and NCERT Hindi books for class 9 are Upsarg, Pratyaya, Samas, Arth ki drishti se vakya bhed, alankar etc.

The complete NCERT syllabus of class 9 can be downloaded here.
NCERT Books for Class 9 Subject Wise
Price of NCERT Books for Class 9 Hindi 2023-24
| | |
| --- | --- |
| Book Name | Price |
| Kshitij Hindi textbook | Rs. 60 |
| Sparsh - 2nd Language Hindi | Rs. 50 |
| Kritika - Hindi Supplementary | Rs, 30 |
| Sanchayan Supplementary Hindi (2nd Language) | Rs, 30 |
Front Image of NCERT Books for Class 9 Hindi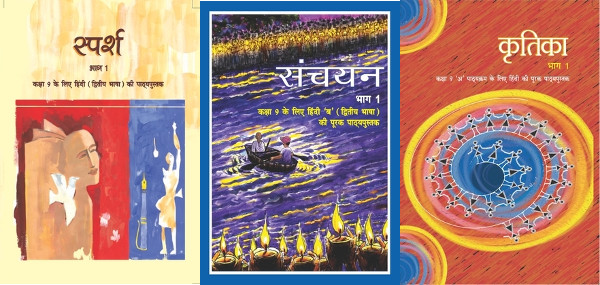 Also Read -