NCERT Books for class 12 Chemistry 2022- Download Pdf Here
NCERT Books for Class 12 Chemistry 2022: National Council of Educational Research and Training (NCERT) publishes the NCERT Chemistry books for class 12 that are designed under the National Curriculum Framework (NCF). CBSE Boards and most of the State Boards follow the NCERT Books and syllabus.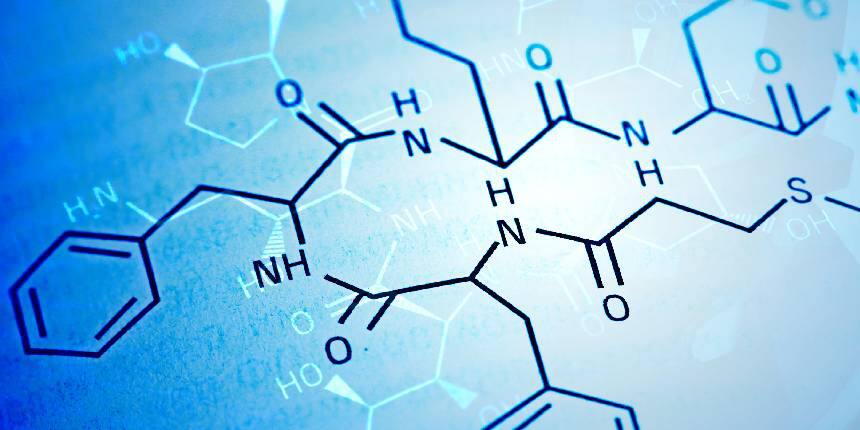 By referring to these NCERT books, students can prepare the entire syllabus easily and faster. Because these NCERT Class 12th Chemistry books include all topics and chapters that are covered in CBSE class 12 Syllabus for Chemistry in the simplest manner so that students can easily understand the same.
12 min read
Mar 05, 2022
Read More
Therefore, students are advised to read these books to simplify the basic concepts of all subjects. Moreover, questions in CBSE Class 12th board exams and some scholarship exams such as KVPY, NTSE, etc are generally asked from the NCERT Science books. Read the article to know the importance of NCERT Books for Class 12 Chemistry and to download the same free of cost.
Benefits of using NCERT Chemistry books for Class 12th
Students can check the benefits of using the NCERT books for class 12th Chemistry below to make the most of them.
Students should read from NCERT books chemistry for their 12th board as these books clear the basic and fundamental concepts.
NCERT books are of great use because, in these books, the pattern of explanation is very understandable as they are in simple language.
These books provide relevant information and act as great material to prepare for 12th boards as NCERT books strictly follow the CBSE curriculum.
Candidates should prefer choosing NCERT books over other reference books as these books provide brief and sufficient information, unlike reference books which give very detailed information.
NCERT Books for Class 12 Chemistry 2021 is like a building block for the preparation of competitive exams.
Also, check
How to Download NCERT Books for Class 12 Chemistry Pdf for Free?
Check the given steps to download NCERT Chemistry books for class 12th online :
Click on the respective chapter link or visit the official website http://ncert.nic.in/textbook/textbook.htm

Select the respective class and subject.

A pdf file will open on the computer screen.

Now, click on the arrow given above to download the free pdf file of NCERT Class 12 Chemistry book.
Steps to Buy NCERT Books for Class 12 Chemistry Online for free
NCERT has initiated the provision to buy books online for the comfort of students. To purchase the same, follow these steps-
Students can visit the official website of NCERT, https://ncertbooks.ncert.gov.in/login to buy the Class 12 Chemistry Books online.

Register online by giving the basic info. before placing the order.

Now, Click on the link "order textbooks online" and add the NCERT Books for Class 12 Chemistry in the cart.

Click on the option "proceed to payment" for paying the amount by online mode using a credit card, debit card or net banking.
Download NCERT Book for Class 12 Chemistry Pdf Here (Chapter-wise)
Also read -
Best Reference books for Class 12th Chemistry
Reference books help the students to practise questions and broaden up their knowledge as these books contain in-depth information about every topic. NCERT Books for Class 12 Chemistry are the best for the CBSE board preparation but for internalising the detailed information students are advised to refer to some reference books as well. Therefore, by considering the same students can prepare for the competitive exams in a more organized manner. Some of the best reference books for class 12 chemistry are mentioned below:
Pradeep's Chemistry

OP Tandon

Xam Idea

All In One Chemistry
Access Chapter-wise NCERT Class 12 chemistry solutions
NCERT Book for Class 12 Chemistry- Syllabus and Marking Scheme
NCERT class 12 chemistry syllabus and marking scheme are tabulated below. The complete syllabus is available in NCERT Books for Class 12 Chemistry. Students are advised to prepare for the exams accordingly.
Unit No.
Title
Marks
Unit I
Solutions
23
Unit II
Electrochemistry
Unit III
Chemical Kinetics
Unit IV
Surface Chemistry
Unit V
General Principles and Processes of Isolation of Elements
19
Unit VI
p -Block Elements
Unit VII
d -and f -Block Elements
Unit VIII
Coordination Compounds
Unit IX
Haloalkanes and Haloarenes
28
Unit X
Alcohols, Phenols and Ethers
Unit XI
Aldehydes, Ketones and Carboxylic Acids
Unit XII
Organic Compounds containing Nitrogen
Unit XIII
Biomolecules
Unit XIV
Polymers
Unit XV
Chemistry in Everyday Life


Total
70
NCERT Books for Class 12 Subject Wise
NCERT Class 12 Chemistry Preparation tips
Students should prepare for the CBSE 12 board exams keeping in mind the marking scheme of the exam.

Finishing up the entire course at least 2 months before the exam from NCERT Books for Class 12 Chemistry will help them prepare well

CBSE class 12 question papers and sample papers should be practised for knowing about the exam pattern.

Revision is the key to score the best and to clear the basic concepts of all subjects.
Also read - NCERT syllabus for class 12 Chemistry
Explore Popular Degree, Branches and Courses
Browse by Branches/Majors