NCERT Books for Class 11 Physics 2022 (Topic wise) - Download PDF
NCERT Books for Class 11 Physics 2022 are published by NCERT that are designed under the National Curriculum Framework (NCF). All CBSE schools and many state boards prescribe NCERT Class 11th Physics Books along with the syllabus. These books help students to study basic concepts that deal with the physical world around us.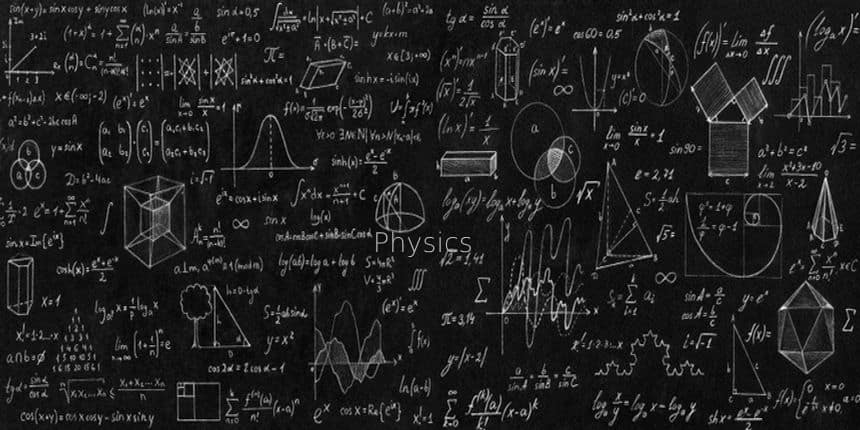 Also read - NCERT Books for Class 11
NCERT Books for Class 11 2022 Physics are available in Hindi and English Medium and provide clarity about Laws of Motion, Gravitation, Thermodynamics, and other basic concepts. Read the complete article to know the benefits of using the NCERT Physics books for class 11th. Students can also download each chapter using the link below. Moreover, some scholarship exams such as KVPY, etc are usually asked from the NCERT Physics books.
Students can also check the best books for JEE Main 2022.
9 min read
Mar 05, 2022
Read More
7 min read
Mar 05, 2022
Read More
Advantages of Using NCERT Books for Class 11 Physics 2022
Below mentioned are the benefits of these books. Students will be made aware of why they must use only NCERT class 11th books.
NCERT Physics Book of class 11 will guide for thorough preparation of class 11 exams.

Students should refer to Physics Books for cracking entrance exams like JEE main and also for scholarship exam preparation.

Revising the question added at the end of each chapter give you ample practice before exams.

If a student refers to NCERT Physics Books for CBSE Class 11th, it will help them score high in the exams.

Question paper of CBSE internal and board exams is prepared using these books.

NCERT books are light in weight than reference books. So students can carry it easily with them during a short vacation. Hence, revising the NCERT syllabus through these books become easier.

These books are easier as they contain short and important description so making notes from these Class 11th Physics books of NCERT helps students a lot.
Refer to the best books for NEET 2022 preparation.
Also read -
Steps to Download Free NCERT Physics Books for Class 11 Pdf
Students can access the free pdf of physics book for class 11 by visiting the official website of NCERT or by clicking on the below-given link. Follow the steps given below to download NCERT books for class 11 physics pdf
Click on respective chapter link or visit the main website of NCERT

Select the preferred class and subject.

Click on 'Go" button.

A screen containing list chapter wise will appear on the screen.

Click on the link of download complete physics book for class 11.
Also read - NCERT solutions for Class 11 Physics
How to Buy NCERT Books for Class 11 Physics Online 2022?
As per provision by NCERT, students can purchase the books online. Following steps need to be followed to purchase the NCERT Books for Class 11 Physics
Steps to Purchase NCERT Class 11 Physics books
Students must follow below-mentioned steps to buy NCERT Physics books for Class 11th online-
Visit official website ncertbooks to order the Class 11 Physics Books online

Register online as a new user by filling the required credentials before placing the order.

Click on the link "Order textbooks online"

Add Class 11 Physics NCERT books in the cart

Select the "make payment"

Then pay the amount through online mode by using net banking, credit card or debit card.
Also read - NCERT Exemplar Class 11th Physics

NCERT Class 11 Physics Book Download Links (Unit-wise)
Students/parents can download NCERT Books for class 11 Physics chapter-wise below. This will help them to practice one chapter at a time.
Unit

Key Topics

Download Link

Physical World and Measurement

Dimensions of physical quantities, Nature of physical laws, Physics, Technology and society, Dimensional analysis and its applications.




Kinematics

Motion in a straight line, Uniformly accelerated motion, Scalar and vector quantities

Laws of Motion

Intuitive concept of force, Equilibrium of concurrent forces, Dynamics of uniform circular motion

Work, Energy and Power

Scalar product of vectors, Notion of potential energy, elastic and inelastic

collisions in one and two dimensions.




Motion of System of Particles and Rigid Body

Centre of a mass of a two-particle system, Momentum conservation and center of mass motion.

Centre of mass of a rigid body

Gravitation

Kepler's laws of planetary motion, Gravitational potential energy, Universal law of gravitation

Properties of Bulk Matter

Elastic behavior, Hooke's law, Young's modulus, Viscosity, Stokes law, Surface energy and surface tension

Thermodynamics

First law of thermodynamics, Reversible and irreversible processes

Second law of thermodynamics, Heat engines and refrigerators




Behavior of Perfect Gas and Kinetic Theory

Kinetic theory of gases, Equation of state of a perfect gas, work done on compressing a gas, Concept of mean free path, Avogadro's number.

Oscillations and Waves

Periodic motion, Wave motion, Doppler effect, forced and damped oscillations, resonance
Students can access other NCERT Books here:
NCERT Books for Class 11 Subject Wise
How to Score well by Using NCERT Book for Class 11 Physics?
Refer to Class 11th Syllabus- Students must follow CBSE syllabus for Class 11th as most of the important topics are mentioned in it. The whole syllabus is from NCERT books.

Work on weak areas- Try and work hard on the weaker area to turn your weakness into a strength. If required take help from experts, teachers, friends or seniors.

Practice Sample Papers & Previous Year's Question Papers - Students must practice CBSE previous year question papers and sample papers. It will help you in gaining outstanding scores. Question papers help to understand thoroughly the subject and types of question.

Make Strategy to answer - The best way to write an exam is to give relevant and brief answers. Use of 15 minutes reading time to properly read and plan accordingly. So it is suggested that write exam with proper technique and strategy.

Make notes - Prepare a list of formulae, derivations, and experiments mentioned in the syllabus and revise on a regular basis.
Also read - NCERT Syllabus for class 11 Physics
Explore Popular Degree, Branches and Courses
Browse by Branches/Majors