NCERT Books for Class 11 Chemistry are the bible for the students preparing for the class 11th exams as well as competitive exams like NEET, JEE Mains, BITSAT and more. Chemistry class 11 book NCERT is helpful for students to understand the complex methods in a very simple way. NCERT class 11 Chemistry textbook provide the best possible explanation of each and every concept along with the solved solutions.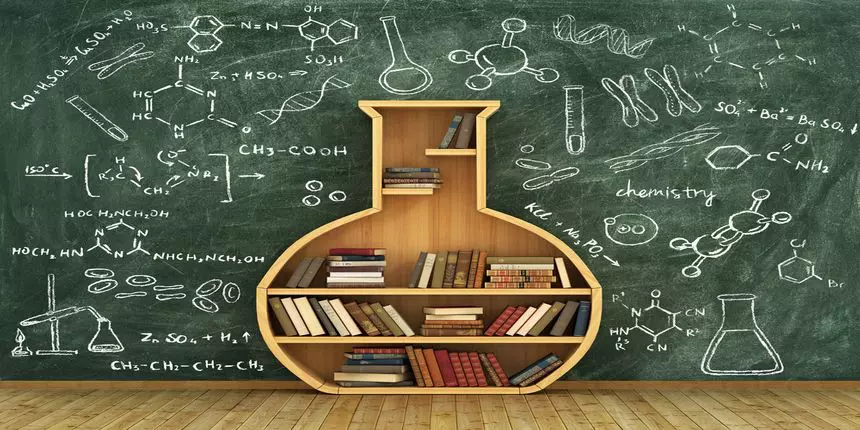 NCERT Books for class 11 Chemistry 2023 - Download Pdf here
NCERT (National Council of Educational Research and Training) regulates curriculum and syllabus for all CBSE board students. Around 15 to 20% of questions in JEE Mains and advanced, NEET are directly from concepts taught in these textbooks. The topics of chemistry are quite diverse and one can get confused with the many topics in the NCERT syllabus. So if students know the details of the syllabus and the topics along with the weightage then they will not face problems in their annual exams. NCERT Books for Class 11 Chemistry download links are available on this page.
NCERT books of Class 11 Chemistry 2023 (Chapter-wise)
Students can refer to the table below for the Chemistry syllabus and weightage of each chapter. Students can find NCERT chemistry class 11 solutions here as well.
Also read -
Why One Should Refer NCERT Books for Class 11 Chemistry 2023
Students can get clarity on all the topics and concepts that must be studied for the preparation of Class 11 Chemistry Exams. Mentioned below are some uses of NCERT books
To clarify any doubts related to the subject

The relevant explanation for each topic and concept is available

Covers important topics frequently asked in competitive exams

Students can self-analyze their performance with the help of solved examples

A key tool for self-study

Minimal cost as compared to private publishers
How to Download Free NCERT Class 11 Chemistry Textbook Pdf ?
Students can download a pdf of the chemistry book for class 11 by visiting the official website of NCERT or by clicking on the link given below. Follow the steps ahead to download NCERT books for class 11 Chemistry pdf
Click on the respective book link or visit the main website of NCERT

Preferred class and subject must be entered.

Click on 'Go.

A list will appear on the screen.

Click on download complete book for class 11.
NCERT Books for Class 11 Chemistry Part 1 will look like this: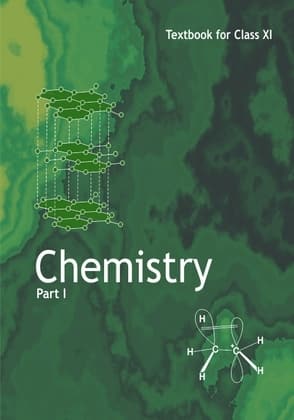 NCERT Books for Class 11 Chemistry Part 2 are shown in the screenshot below: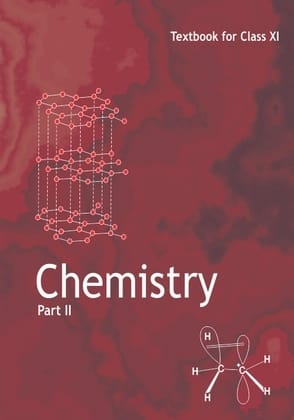 How to Buy NCERT Books for Class 11 Chemistry Online?
As per NCERT provisions, students/parents can purchase the books online. Following steps need to be followed to purchase the NCERT Books
Steps to Buy NCERT Class 11 Chemistry books
Students must follow the steps mentioned below to order NCERT Chemistry books for Class 11th online-
Visit the official website - ncertbooks.ncert.gov.in to order Chemistry Books

Register as a new user by entering the required credentials before placing the order.

Click on the link "Buy textbooks online"

Add Class 11 Chemistry NCERT books to the cart

Select the "Mode of Payment"

Then pay the amount online mode by using net banking, credit card or debit card.
Also Read -
How to Score well by Using NCERT Books for Class 11 Chemistry 2023?
Schedule your Preparation Unit-wise- Students must prepare a schedule units-wise depending upon the weightage of each subject, which will help them to get excellent results.

Solve Previous Year Papers - To get a fair idea of the types of questions you can expect in exams, one must solve lots of previous year papers.

Refer to Class 11th Syllabus - CBSE syllabus is covered by NCERT books, so it is suggested a student must go through the syllabus and prepare a strategy.

Make notes from NCERT books - As NCERT books are simple and have adequate information. So students are suggested to prepare notes for revision.

Practice NCERT Exemplar - By practicing more NCERT Exemplar one can easily handle twisted questions. It gives an idea of the types of questions asked in the Annual Examination.
Students can access other NCERT books here by clicking on the links provided below:
NCERT Books for Class 11 Subject Wise