Jharkhand Board (JAC) 10th Exam 2021 - Time Table, Syllabus, Questions Papers, Result
About JAC 10th 2021
Jharkhand Academic Council (JAC) conducts the JAC 10th Board examination, every year. But this year, JAC has postponed the theory and practical exams due to COVID situation. Now, revised JAC 10th exam routine 2021 for Class 10 will be released after the meeting on June 1, 2021. 
Students studying in Class 10 in a school affiliated to the JAC board should appear in JAC Class 10 exams to get admission in Class 11th. 
The Board conducts the JAC 10th exam for various subjects including English, Hindi (course A & course B), Commerce, Home Science, Mathematics, Music, Urdu, Bengali, Oriya, Science, Arabic and Persian among others.
The new  JAC 10 exam time table 2021 will be released soon as per the decision of board.
Students must refer to the JAC 10th syllabus 2021 to know the important topics and marking scheme.
All the students studying in Class 10th whose applications are submitted will be eligible to appear in the Jharkhand Class 10th Board examination.
Every year, approximately 4.5 lakh students appear in JAC 10th exams.
Students are advised to solve the previous years' JAC 10th question papers 2021 to know the difficulty level of the exam.
JAC 10th result 2021 will be released online on official website of the board.
JAC 10th 2021 Highlights
| | |
| --- | --- |
| Full Exam Name | Jharkhand Academic Council 10th Examination |
| Short Exam Name | JAC 10th |
| Conducting Body | Jharkhand Academic Council, Ranchi |
| Frequency of Conduct | Once a year |
| Exam Level | Matriculate |
| Languages | Arabic, Bengali +5 More |
| Mode of Application | Offline |
| Mode of Exam | Offline |
| Exam Duration | 3 Hours |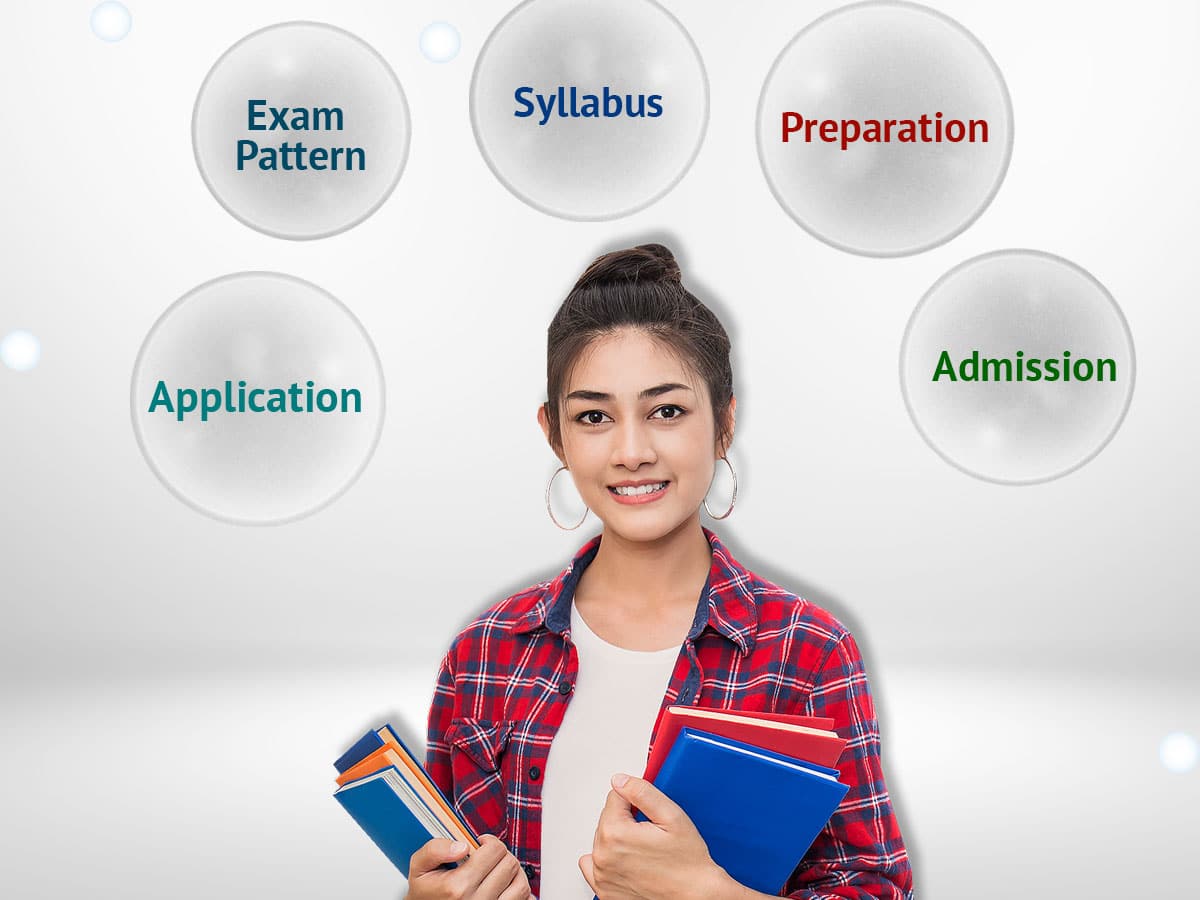 JAC 10th 2021 Eligibility Criteria
Students applying for JAC 10th board exams should satisfy the eligibility criteria. Jharkhand Academic Council (JAC) will reject the applications of ineligible candidates. 
JAC 10th eligibility criteria include a minimum education qualification, age limit and more. Check the Jharkhand 10th eligibility 
Students must have enrolled in a school affiliated with the Jharkhand Academic Council.
According to the JAC 10th eligibility, students must have passed 9th grade without any backlog or compartment. 
Students must have filled the application form for the JAC class 10th exam through their respective schools.
JAC 10th 2021 Application Process
Mode of Application : Offline
Mode of Payment : Other
Below are the JAC 12th board application details:
Through: The only mode available to apply for JAC 10th exams is through respective schools. School Authorities will verify the eligibility of the students and send the application before the last date to the Board.
Jharkhand board 10th application should be filled out properly with all the asked detail correctly. 
Along with the JAC 10th forms, students should attach the required documents such as Caste certificate, PWD certificate etc. in cases necessary.
Student Appearing Vs Seat Available
| Year | Student Appeared | Seats Available |
| --- | --- | --- |
| 2019 | None | None |
JAC 10th 2021 Syllabus
Visual arts
Visual arts: Unit 01
Visual arts: Unit 02
Visual arts: Unit 03
Visual arts: Unit 04
Visual arts: Unit 05
Theatre
Theatre: Unit 01
Theatre: Unit 02
Theatre: Unit 03
Music
Music: Unit 01
Dhrupad, Khayal, Kriti, Varnam, Tarana or Tillana, Thumri, Padam and Gat
Music: Unit 02
Music: Unit 03
Music: Unit 04
Recognizing and singing Ragas
Music: Unit 05
Music: Unit 06
Dance
Dance: Unit 01
Dance: Unit 02
Dance: Unit 03
Health & physical education
Health & physical education: Unit 01
Health & physical education: Unit 02
Orientation to physical education & sports education
Health & physical education: Unit 03
Health & physical education: Unit 04
Health & physical education: Unit 05
Health & physical education: Unit 06
Health & physical education: Unit 07
Consumer health and sports services
JAC 10th 2021 Preparation Tips
JAC 10th preparation tips are the mantras followed by toppers and suggested by exam experts to succeed in the Jharkhand board exams. The preparation tips for different subjects are as follows:
Make a Schedule- Organizing things helps in improving productivity. Hence, students should create a study schedule and strictly adhere to it. 
Cover the JAC 10th Syllabus- Carefully go through the syllabus and prioritise the sections and subject. Make sure you complete the entire syllabus at least one or two months before the JAC 10th exam. 
Revise- Along with the JAC 10th exam preparation and after completing the syllabus, always keep a slot for revision. Revision helps in remembering the concepts for a longer time. The more you revise better will be your hold on the concepts.
Solve Previous Year's Papers- Students should solve the last year's papers and model papers to know weightage of different sections and 
Ask the Experts- In case of doubts, contact the teachers or experts to get it resolved. Do not leave the preparation in between if any of the concepts is not clear. It will increase the burden in the last days.
Subject-wise JAC 10th Exam Preparation Tips
English- Pay attention to your grammar while writing the exam. Learn the formats of different reports, letters, applications etc. in your syllabus.
Hindi: Hindi literature is fairly easy, like English, the problem comes in the Hindi grammar section. Learn the definitions and examples properly and try to give as many examples as possible. Pay attention to the vowel signs.
Mathematics:  In the JAC 10th board exam, Mathematics can be dreadful if you have not practised it enough. To win over this and to make it pleasant, practice problems of every concept you learn. Mug up the formulas and try to increase your speed in solving problems.
Social science: Make stories out of history by this way it will be easy to remember dates and events. It will make the whole experience pleasant.
Science: Students need to pay attention to all three parts of science i.e. Physics, Chemistry and Biology. Now, practice more numerical for Physics & Chemistry and prepare biology with short notes. JAC 10th board exams will become easy if you follow the tips.
Exam pattern and syllabus are most primary prerequisites when students prepare for an exam. Students preparing for JAC 10th exams must be aware of the exam pattern so that they can prepare accordingly. It is suggested to give time to topics according to the weightage.
Subject-wise JAC 10th exam pattern
Subject

Number of questions

Full marks and marks distribution

Time duration

English

20 questions

100 marks

Section -A (reading): 20

Section -B (writing): 20

Section -C (grammar): 15

Section -D (textbooks): 45

3 hours

Mathematics

30 questions

80 marks

Section -A: 10

Section -B: 10

Section -C: 30

Section -D: 40

3 hours

Science

39 questions

80 marks

Group A: 54 marks

Q1 - Q10: 1 mark each

Q11 - Q18: 2 marks each

Q19 - Q24: 3 marks each

Q25 & Q26: 5 marks each




Group B: 26 marks

Q27 - Q31: 1 mark each

Q32 - Q36: 2 marks each

Q37 & Q38: 3 marks each

Q39: 5 marks




2.5 hours
JAC 10th 2021 Admit Card
JAC 10th board admit card are issued to all the students whose application forms are successfully submitted.
Jharkhand board releases the Class 10th admit card in offline mode at least a month before the exams.
Admit card is a necessary document that each student should bring while appearing in the JAC 10th board examination.
No student will be allowed to enter the exam premises without the Jharkhand board 10th admit card.
The complete exam venue and schedule will be printed on the admit card.
Students should contact the school authorities to get their JAC 10th admit card.
Documents Required at Exam
Jharkhand Academic Council will declare the JAC 10th result in online mode. Students should follow the given steps to check the Jharkhand 10th result-
Go to the official website of JAC.
Click on the link of the 10th result.
Enter JAC 10th roll number and roll code in the login window.
After entering the credentials, click on submit. 
The result will be displayed on the screen.
Download and take a printout of the Jharkhand board result for safekeeping.
Frequently Asked Questions (FAQs)
Question:When will the JAC 10th board exams 2021 be conducted?
Answer:
JAC 10th board exams will be conducted after the board's decision, the new exam routine will be released after the meeting on June 1, 2021.
Question:What are the JAC 10th board practical dates 2021?
Answer:
JAC 12th board practical exams have been conducted from April 6 to 14, 2021. The decision regarding rest exams is to be made which were postponed due to COVID-19.
News and Articles
JAC 10th Admit Card 2021 - JAC has release the admit card...
30 Mar 2021
JAC 10th Compartment Result 2021 is expected to be declar...
05 Feb 2021