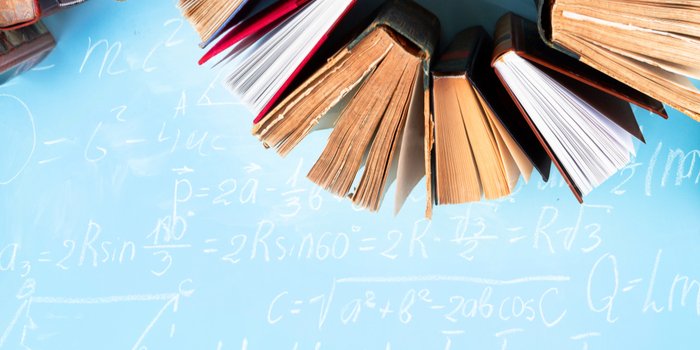 Maharashtra Board SSC Syllabus 2019 - Maharashtra State Board of Secondary and Higher Education (MSBSHE) releases Maharashtra SSC board  2019 syllabus. candidates must follow Maharashtra board SSC syllabus 2019 religiously in order to prepare for the exam. The SSC syllabus of Maharashtra is available for all the subjects covered in the exam, such as English, Hindi, Maths, and Science among others. Candidates can download the Maharashtra board SSC 2019 syllabus pdf on this page below. Maharashtra SSC syllabus contains subject-wise topics and sub-topics in detail, for all the subjects. The Maharashtra state board syllabus for class 10 is important to follow as it enables students to know what topics they should focus, which helps them streamline their preparation. Maharashtra board SSC syllabus helps the candidates to identify their weak areas, which they strive to improve. Maharashtra SSC exams will begin from March 1, 2019. Go through the entire article to get complete details on Maharashtra board SSC syllabus 2019 and Maharashtra board datasheet.
Maharashtra Board SSC Syllabus 2019
Maharashtra board SSC 2019 syllabus is mentioned in the table below. Students must go through the table thoroughly to know the syllabus of each and every subject. 
S.No.

Subject

Topics of Maharashtra board SSC syllabus

1

English

a)Prose, b)Poetry, c) Grammar-revision of grammatical items studied up to Std VIII, d)different kinds of sentences-simple, compound, complex, e) The tenses-continuous, present perfect, past perfect, future with will/shall and going to, f) Articles, g) prepositions, h) word formation, i) reported speech, j) punctuationMaharashtra board SSC syllabus

2

Maths

Arithmetic progression, quadratic equations, linear equations in two variables, probability, statistics, Geometry-similarity, circle, coordinate geometry, trigonometry, menstruation, geometric constructions

3

Science

a)Materials-acids and bases, chemical reaction, oxidation and reduction, metals and non-metals, carbon compounds, b) The world of the living- life processes, control in the living, reproduction in the living, c) Moving things-people and ideas, electric circuits, magnets, d) Natural phenomenon, e) Pollution

4

History- Maharashtra board SSC syllabus

Unit 1-Imperialism a) Geographical discoveries and colonization b) Asia: India, China, Japan c) Africa,

Unit 2-20th Century Age of conflict a) First world war b) Russian Revolution c) The League of Nations d) Dictatorships in Europe, Second World War and world e) United Nations Organization, Unit 3-Emancipation of Asia and Africa a) Asia b) Africa, Unit 4-World after World War II a) Cold war b) Scientific and Technological Progress c) Globalization

5

Political Science

1) Democracy Meaning, Types and characteristics. 2) Political Parties and types Meaning, Need, Types of Political Parties - National and Regional. 3) Social Diversity and Democracy. What is social diversity? i) Caste/race and Democracy ii) Language and Democracy iii) Religion and Democracy iv) Gender and Democracy 4) Challenges to Democracy Remedial measures to the challenges 5) Internal work

6

Geography

Physical Divisions of India, North Indian Mountains, North Indian Plain Region, Peninsular Plateau Region, Western Ghats and the Eastern Ghats, Coastal Region, Indian Islands, Practical- cartography, one-dimensional diagrams, two-dimensional diagrams

7

Economics

1) Introduction of an Economy-What is an economy?, Types of Economy, Main features of Economy. 2) Basic problems of an economy solution.3) Public distribution system & consumer protection- Introduction, Public Distribution system - meaning & explanation, Objectives of P.D.S., Progress of P.D.S., Drawbacks of P.D.S., Remedial Measures, Consumer Protection - Rights & duties of consumer, food adulteration.
Click here, To download detailed syllabus of Maharashtra SSC board
MSBSHE will conduct Maharashtra SSC exam from March 1, 2019 to March 22, 2019. The exam will start with the first language. Maharashtra board providing preparatory leaves to all the students between the exams. MSBSHE conducts the exam in two slots- the first slot starts from 11 am to 2 pm while the second slot starts at 3 pm and ends at 6 pm. In order to prepare for exam, it is mandatory for the students to be aware with Maharashtra board SSC syllabus and Datesheet. The result of the SSC exam will be announced in the second week of June.
MSBSHSE will declare the result of Maharashtra SSC exam 2019 tentatively in the second week of June 2019 in online mode. Result can be checked by entering student's roll no. and mother's first name in the login window. Student can also chek their result using the SMS facility. Maharashtra board SSC result comprises details such as a student's name, roll number, subject-wise marks, total marks, qualifying status and so on.
More like Maharashtra SSC Board
Maharashtra SSC Question Papers/ Sample Papers
Maharashtra SSC Question Papers/Sample papers- Practise previous year papers to prepare for exams...
Maharashtra SSC Time Table 2019
Maharashtra SSC Time Table 2019- MSBSHE has released the updated SSC Time Table of Maharashtra. ...