CBSE Toppers' Preparation Tips to Score 99+ in Board Exams 2023
CBSE Toppers' Preparation Tips to score 99+ in Board Exams - The Board exam is one of the vital stages towards success in a student's life. Besides, it is the prime step to many upcoming milestones. Students are advised to follow the best CBSE topper's tips and give their best in order to score very well. Board exams are the base for future endeavours.
Latest Updates for CBSE Class 12th
Stay up-to date with CBSE Class 12th News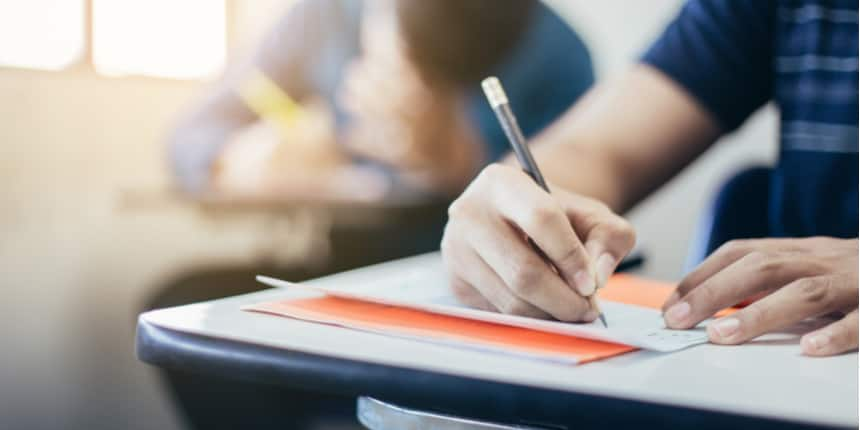 In this stage the knowledge and concepts should be given the top most priority. These given CBSE Toppers' Preparation Tips to score 99+ in board exams will help students to know about the study routine, time management, and all the tricks so read the complete article.
Check CBSE 10th date sheet & 12th date sheet 2023 here.
CBSE Toppers' Preparation Tips to score 99+ in Board Exams
The success story of the toppers can be really helpful in preparing for the exams. Read the article to know the toppers tips for study.
Tip 1 - Consistency is the key
Hansika Shukla, CBSE 12th topper 2019, says on how to score 99% marks in board exam. Consistency is one of the main factors. Being consistent is important in order to score 99+ marks. She added that students should do self study and be regular. Along with regularity, small breaks are also required within the study hours. "Follow the answer pattern to score high," added Hansika in an interview.
Tip 2 - Setting targets and not doing anything won't help
Ankur Mishra, CBSE 10th topper 2019 puts forth his tip for scoring 99+. Planning is important but meeting the targets is more vital. Give the dedicated time as planned, because setting study hours and not doing anything productive in the same will be of no use. Go through the CBSE Class 10 syllabus in order to plan the topics and chapters.
Check other important links:
Tip 3 - Try to gain quality knowledge, number will come
Siddhant Pengoria, CBSE 10th topper 2019 says gaining knowledge is more important, gaining quality knowledge should be the goal. If students give priority to knowledge, numbers will come along the way. He further said that students should add all study material for preparation.
Tip 4: Study NCERT books thoroughly
Nandini Garg, CBSE 10th topper 2018, says that NCERT 10 books should be preferred first. Do not miss any topic of the book, It would be better if students practice sample papers. She added that a mindset should be made before attempting the paper. Stressing out over difficult topics should not be in plan. Presentation plays an important role in scoring marks, presenting them in the desired way on the answer sheet is the key.
Check CBSE Class 10 sample papers 2023
Tip 5 - Balance your time and stay organized
Meghna Srivastava, CBSE 12th topper 2018, said in her tips on how to score 99% marks in board exams that staying organised while studying is very essential. Studying continuously for the whole year is vital to score higher marks. If one will study consistently doing all the other things in limit then scoring high is not that tough, she added.
Tip 6 - Self study is your real buddy
Shivani Lath, CBSE 10th topper 2019 while during an interview said self study is the real buddy. Self study can lead one to the highest peak of success as it enables us to understand concepts in our own unique way, she said. Concentration plays an important role while preparing for the exams.
Check CBSE Class 12 Sample Papers 2023
Tip 7 - Study from reference books
Apoorva Jain, CBSE 10th topper says solving previous year papers along with the sample papers helped her pave the way towards scoring 99+. NCERT helps in covering all the theory part of the exam, but taking reference from other books is also vital to solve a variety of problems. Best CBSE 10th Science reference books should be used to get a good idea and practice a variety of questions.
List of Class 12 Reference Books
Tip 8 - Understand the concepts, clear them right away
Ayushi Upadhyay, CBSE 12th toppers of 2019 batch, puts the tips on how to get 99% marks in board exam, basic concepts should be cleared to score high. She added students usually ignore their doubts, this can affect score, clearing them right away helps in remembering the respective topic forever. Studying throughout the year, practicing and clearing the concepts can really help in gaining out of the box marks.
Tip 9 - Model answer keys released by CBSE should be referred
Arpit Maheshwari, CBSE 12th Science topper, said that referring to model answer keys which are released on the official website of CBSE helps in knowing the way of framing the answers in the exam. Solving additional exercises from NCERT is enough for scoring marks. Students make flexible study hours and studying daily is also important. Solve previous year CBSE 12th question papers to get familiar with the exam pattern and types of questions asked.
Tip 10 - Stay determined for your study
Ankit Bargotra, says that the first step for the preparation is to stay determined. He added, nothing is impossible if one is determined to attain something. He further added that working hard honestly is the key to score 99+ marks
These are some of the best tips given by the toppers of the CBSE on how to get 99% marks in board exams. We hope that this article will help in somehow cracking your exam with good marks.
Also, Read: