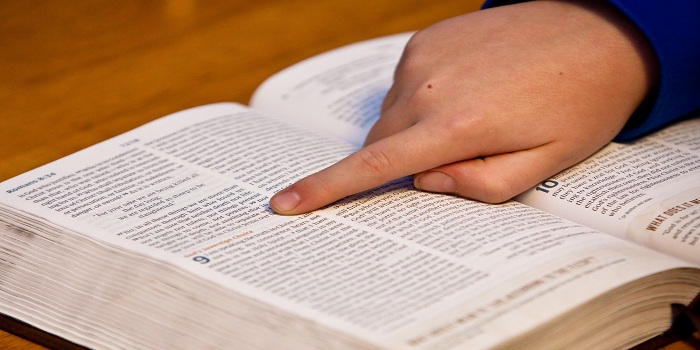 NIOS Admission 2019 - National Institute of Open Schooling (NIOS) conducts admission to secondary and senior secondary level twice a year in March (Block I) and September (Block II). NIOS Admission 2019 for Block II has started on September 16, 2018, and students can register online till January 31, 2019, without late fee. The registration form for NIOS admission 2019 is available both online and offline. The link to register for admission in Block II of Stream 1 is given below. Filling of forms with a late fee, for admission to Block II ended on September 15, 2018. 
NIOS Block I exams for class 10 & 12 will be conducted in April/ May 2019. The date sheet and admit card will be released in the first or second week of March 2019. Block II exams for NIOS 10th were conducted from October 8 till November 5 and that for NIOS 12th were conducted from October 6 till November 5, 2018. Scroll down to know more about NIOS admission process, exam fees, exam dates, admit card, result etc.
Apply here for NIOS Registration Block II (October/November) 2019
Click here to register and pay exam fees for Block I (April/May) 2019 Exam
NIOS registration submission Date
Stream 1
(Block 1) - Closed
Stream 1
(Block 2) - Open
NIOS application begins
March 16, 2018
September 16, 2018
Submit NIOS application without late fee until
July 31, 2018
January 31, 2019
With late fee of Rs 200
August 1-15, 2018
February 1-15, 2019
With late fee of Rs 400
August 16-31, 2018
February 16-28, 2019
With late fee of Rs 700
September 1-15, 2018
March 1- 15, 2019
NIOS exam date
March/April
October/November 2019
NIOS Exam Fees Payment and Registration Dates




NIOS Exam Registration Begins for new registrations
November 20, 2018


Registration for repeaters
December 16, 2018


Last date without late fees
December 31, 2018


With late fee of Rs 100 per subject
January 1- 7, 2019


Consolidated late fee of Rs. 1500
January 8- 15, 2019


NIOS admission Eligibility Criteria 2019
Class

Eligibility Conditions

For Class 10

A student must have attained a minimum of 14 years of age as on July 31, 2018, or born on or before July 31, 2004.

They must have cleared class 8 from the recognised board or must possess enough knowledge to sit for class 10 exam.

A candidate giving self-certificate and stating that they have studied enough to appear for class 10 exam.

For Class 12

A student must have attained a minimum of 15 years of age as on July 31, 2018, or born on or before July 31, 2004.

They must have cleared class 10 from recognized board.
The application process for NIOS admission 2019 Block II stream 1 started on September 16, 2018, and will be open till January 31, 2018 (without late fee). It can be done both online and offline. Students must register themselves before filling the online application form. Offline admission form can be downloaded, filled and sent/ submitted to the NIOS regional centre. 
Students appearing for class 10/ class 12 exam need to fill in examination form and pay the exam fee. Exam fee for NIOS is not included in admission fees. Payment can be made only via online mode. Online payment can be made by net banking, credit/ debit card method. 
Students are allotted exam centre according to the study centre or regional centre they choose at the time of filling the examination form. The final decision for allotment of exam centre lies with NIOS. No request regarding the change of exam centre is entertained after allotment. 
NIOS Date sheet 2019
NIOS will release the time table for Block I exams of class 10th and 12th in the first week of March 2019 online. The date sheet will be released separately for class 10 and 12 and contains dates for exams of all secondary and senior secondary subjects offered by NIOS. 
Click Here to view NIOS class 10th date sheet 2019 
Click Here to view NIOS class 12th date sheet 2019 
NIOS will release hall tickets of NIOS 2019 exam in the second week of March 2019. The admit card of NIOS will be made available online and to download, candidates have to enter their 11/12 digit enrollment number provided at the time of admission. It mentions details regarding a candidates name, roll number, exam centre, exam schedule etc. Admit card is a necessary document, without which a candidate is not allowed to sit for the exam. 
The syllabus of NIOS 2019 for Secondary and Senior Secondary will be the same as in the previous year. Candidates will be able to know which chapter and topics of the subjects chosen have to be studied for the NIOS 2019 exam through the prescribed syllabus. Before preparation, the candidates are advised to check the detailed syllabus for the subjects they have opted to know what all topics are to be covered and then accordingly plan their preparations. 
Students appearing for NIOS class 10 & class 12 exams must practice the NIOS previous year question papers to analyze their preparation level. It also helps a candidate to know the exam pattern, marking scheme, type and difficulty of questions asked. Moreover, a student can time their preparations to reduce exam day stress. These can be easily downloaded as pdfs from the link given below and practised as and when required. 
Click Here to download NIOS Question Papers 
NIOS will release the result for NIOS 2018 in December in online mode for Block II exams scheduled for October 2018. The result of exams to be conducted in April 2019 will release in June 2019. Candidates can check their result by clicking on the link here. 
Click Here to view NIOS 10th Result 2018
Click Here to view NIOS 12th Result 2018 
About the Board
Established in November 1989 by the Ministry of Human Resource Development (MHRD), the National Institute of Open Schooling (NIOS) conducts admissions around the year. NIOS is an educational organisation that provides a number of General and Academic, Vocational, Life Enrichment and community oriented courses at Secondary and Senior Secondary level. The NIOS admission imparts education through Open and Distance Learning Mode. NIOS also conducts examinations for grant of certificates upto pre-degree level at par with other National Boards viz. the Central Board of Secondary Education (CBSE) and Council for the Indian School Certificate Examination (CISCE). Contrary to regular schooling which is a traditional method of face-to-face learning in a formal class room situation with a rigid time-table, admission to NIOS provides a flexible method of self-learning and its evaluation according to a learner's personal schedule. NIOS admission helps learners who cannot avail the facility of formal schooling to continue their studies while working in some gainful employment. The objective of NIOS admission is to provide universal, regular and holistic education in remote as well as rural areas.
NIOS has a vast network of five Departments, Regional Centres and Study Centres in India and abroad. It has a current enrolment of 2.71 million students at Secondary, Senior Secondary and Vocational levels which makes it the largest open schooling system in the world.
Why NIOS Admission?
Children who do not get access to formal schooling due to economic, social or geographical conditions can make use of the benefits provided by NIOS admission. NIOS also lets those students continue with their education who wish to continue their study while working in some gainful employment.
Many students also go for admission to NIOS for improving their Class 10 and Class 12 grades which are very crucial for wanting to appear for JEE, DU and other competitive entrance exams. As NIOS is accepted as a board equivalent to CBSE and CISCE, students choose NIOS Admission to pursue their Secondary and Senior Secondary education so as to attain a higher percentage. 
NIOS Admission 2019 - Programmes offered
The Board offers the following programmes or courses to learners who opt for admission to NIOS and who have the zeal to pursue and continue their education: 
A. Open Basic Education (OBE)
This elementary education programme provides basic education to the learners and is equivalent to any other regular affiliated formal schools. The OBE programme is provided at three levels -
(i) OBE 'A' Level Course, which is equivalent to Class III
(ii) OBE 'B' Level Course, which is equivalent to Class V
(iii) OBE 'C' Level Course, which is equivalent to Class VIII 
B. Academic Courses
Learners who go for NIOS admission are offered academic courses at two levels-
(i) Secondary Course, which is equivalent to Class X
(ii) Senior Secondary Course, which is equivalent to Class XII 
C. Vocational Education Courses
Along with the basic and secondary courses mentioned above, admission to NIOS offers various vocational educational courses. The objective of the vocational courses offered by NIOS is to teach students about target skills in various fields such as Agriculture and Animal Husbandry, Business, Accounts and Commerce, IT and Technology, Engineering and Architecture, Health and Paramedical Science, Home Science, Hospitality Management, Teacher Training and more. There are more than hundred types of vocational courses which can be selected by learners as per their interests. 
D. Life Enrichment Programmes
NIOS admission offers life enrichment programmes in diverse fields like women empowerment (Paripurana Mahila), Yoga and meditation and Indian music among others. 
NIOS Admission – Contact Information
Applicants who wish to take admission to NIOS can visit the website www.nios.ac.in or contact on phone at EPABX: 120-4089800