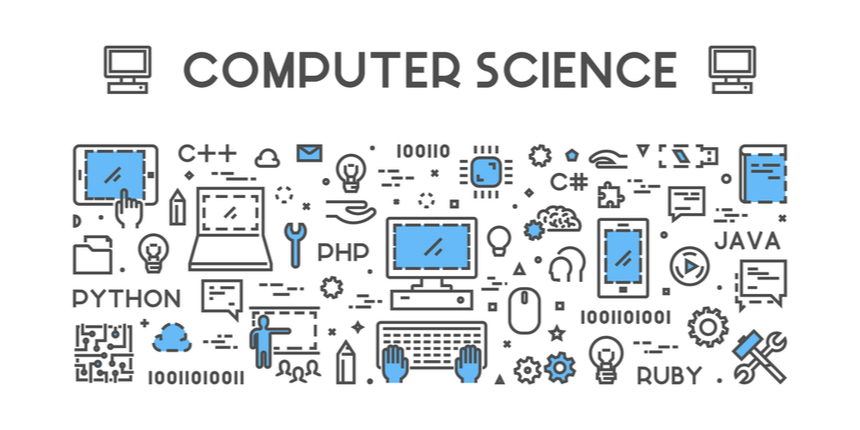 CBSE Class 12 Preparation Tips for Computer Science - Class 12 is the crucial and the last stage of schooling for a child and scoring good marks is the target for every child. Computer Science has now become the part and parcel of everyday life. Moreover, Computer Science taught at class 12 and 11 forms the base for pursuing higher studies especially for those who want to make a career in this field. CBSE class 12 preparation tips for computer science will help you to score good marks in CBSE class 12 exams. Students must also check the CBSE class 12 computer science syllabus, exam pattern, books and previous year question papers in this article. 
Computer Science Class 12 Syllabus
A student must go through the CBSE class 12 syllabus for computer science before starting to study for the exam. The syllabus would also tell you the topics with higher weightage of marks, which can not be skipped or avoided. It would also help the students in forming a proper study plan for the exam. The detailed syllabus and the link to download pdf are given below in the table:
JEE Main Sample Paper
Download Free Sample Paper For JEE Main
Download Now
CBSE Class 12 Syllabus for Computer Science: Topic wise distribution of marks 
Units/Topics

Marks Distribution

Link to download pdf

Programming and Computational Thinking-2

Computer Networks

Data Management-2

Society, Law and Ethics-2

Practicals

30

15

15

10

30

Total

100



CBSE Class 12 Computer Science Preparation Tips: Exam Pattern and Typology of questions
Once the student gets to know about the syllabus, they also get an idea about the CBSE class 12 computer science exam pattern, marking scheme and type of questions being asked year around. Computer Science carries a total of 100 marks wherein the theory paper carries 70 marks and 30 marks are kept for practical examination. It is to be solved in 3 hours and carries 7 questions in all.
CBSE Class 12 Computer Science Book for Reference
A student must follow the NCERT book as prescribed by CBSE for class 12 computer science. In addition, they can also practice the previous year question papers which play a major role in scoring well in the CBSE class 12 computer science exam. Some of the books are mentioned below:
Dhanpat Rai Textbook for Class 12, Computer Science C++ by Sumita Arora 

C++ fundamentals by E. Balaguruswamy

U-Like Sample Papers
CBSE Class 12 Preparation Tips for Computer Science- Topic Wise
Data Structure assesses the conceptual knowledge along with the ability to solve problems.

Stacks, linked lists and queue will contribute 2-3 questions based on the same pattern as that of sample question paper.

Networking is a theory chapter requiring students to memorize things.

Output questions and SQL are another important topics, easy to score if practiced well.

DBMS too will have questions based on last year trends.

Last but not the least student must not miss Boolean Algebra- KMAPS, Gates and Truth Tables.
CBSE Class 12 Computer Science Preparation Tips/ Tricks for exam day
A student must utilize the initial 15 minutes for reading the question paper. 

They must analyse what all answers they are confident about and must start with them. 

Try to write in bullet points and highlight the important points. 

Make rough sketch for programs first so as not to make mistake while writing the final program. 

Always keep last 15 minutes for revision and rectifying any mistake. 

Do not stick to any one question for too long if you don't know the answer. 

Be specific and neat in your answers.
CBSE Class 12 Preparation Tips for Computer Science - General
Practicing sample papers/ previous year question papers is a must to score good marks in class 12 computer science exams. Moreover, you get to know about the question trend. 

A student must also make short notes, or flags to revise at the end time.

One must take proper sleep before the exam day to avoid any stress or panic at the exam.

Practice programming and coding regularly to get a hang of it.
For preparation tips of other subjects
| | |
| --- | --- |
| Subjects | Links |
| CBSE 12 Board Preparation tips for Chemistry | Click Here |
| CBSE class 10 preparation tips for English | Click Here |
| CBSE 12 Board: Tips for scoring high marks in Maths | Click Here |
| CBSE class 10 preparation tips for Science | Click Here |
More like CBSE Class 12th
Questions related to CBSE Class 12th