Career Options after 12th: Selecting a good career after 12th is a nerve-racking task for students. The career should be of their interest areas and it should also fetch a handsome salary. Students pursue their 12th standard in different streams namely Science, Commerce, and Humanities based on the career fields that attract them the most. However, it is imperative to do comprehensive research on the available best career options after 12th in their domains which align with their interests too.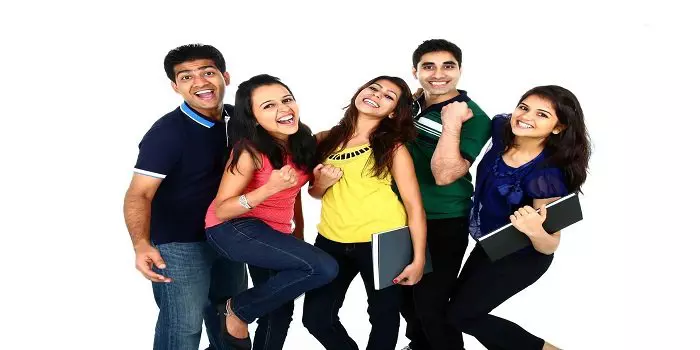 Career Options after 12th for Science, Commerce & Arts Students
We have listed down various career options available in different streams to pursue a bright start to your career. However, before we go ahead and explore the career opportunities after 12th, we have to make sure that our 12 board results are on par with the stream that we want to pursue.
Students must do thorough research on the courses listed above keeping in mind their interests and scores. One needs to plan and apply for admission in a good college/institute based on 12th board result as in the case of certain fields, your score in Class 12th also determines your eligibility for admission.
Career Options after 12th Science
There are an ample careers options after 12th Science. Medicine and Engineering are the two most popular and sought-after careers after completing 12th in Science but there are other thriving careers too. Students with interest in Biology can opt for MBBS, BDS, Optometrist, Pharmacist, Forensic Science, Microbiology and many more. Those with Physics, Chemistry and Mathematics (PCM) can opt from B.Tech, B.E, B.Arch, Aeronautics etc.
Best Careers Options After 12th Science
Careers

Eligibility

Expected salary (Per annum)

Engineer

B.Tech/BE degree




Rs. 3 Lakhs to upto 10 Lakhs

Doctor

MBBS/BDS/BHMS/BUMS

Rs. 5 Lakhs to Rs. 12 Lakhs

Architect

B.Arch

Rs. 4 Lakhs to 10 Lakhs

Pilot

Pilot license

To become a Pilot at the Indian Air Force (IAF), they need to clear the NDA examination.

Rs. 6 Lakhs to 10 Lakhs

Data Scientist

B.tech from IT or computer science

Rs. 3.5 Lakhs to 9 Lakhs

Veterinarian

Rs. 2.5 Lakhs to 5 Lakhs

Agricultural Scientist

masters degree in Agri-Botany/ Agri-Biotechnology/ Agri-Chemistry/ Agri-Economic/ Social forestry.




Rs. 5.5 Lakhs to 11 Lakhs

Biomedical Engineer

Bachelor's degree in Biomedical Engineering

Rs. 3 Lakhs to 10 Lakhs

Nurse

Rs. 3.2 Lakhs to 7.8 Lakhs

Government Jobs

Bachelor's degree in any field.

Rs. 3 Lakhs to 7 Lakhs
MBBS- After clearing your 12th in Physics, Chemistry and Biology (PCB), you can become a part of the healthcare industry. This field not just suits your subjects but also makes a good career option after class 12th. You can prepare for medical entrance exams to get admission to a top medical college to pursue your MBBS degree. There are various entrance exams for admission to MBBS/BDS courses like NEET, AIIMS, JIPMER which candidates can take to get admission to the college of their choice. After obtaining the MBBS degree, you can either go for an MD to specialize in your area of interest or choose to practice medicine.
Pharmacist- Pharmacy deals in teaching students how to dispense and prepare medicines. The course also makes the student aware of drug-related information. The students of this course will be able to give advice on health care programmes as they will be more aware of the prescriptions given by doctors. They will also be able to evaluate drugs and drug use patterns. To become a pharmacist, you will have to pursue a 4-year B.Pharma programme. Many colleges/institutes conduct entrance exams for entry into this course.
Architecture- The demand for career options after 12th as an Architect is on the rise. Architects are licensed professionals who design and plan structures that are attractive, functional and safe. They can be involved in every phase of a building's development from conception to construction. To become an architect, one can pursue a Bachelor of Architecture (B.Arch.) program, which typically takes five years to complete after class 12th. Aspiring architects who have already earned a bachelor's degree in another field, like architectural history or construction management, can apply to a Master of Architecture (M.Arch.) program. These advanced programs are also open to applicants who have professional B.Arch. degrees and want to specialize in historic preservation, design theory, solar design, or another related field.
Career Options after 12th Commerce
Chartered Accountant (CA), Company Secretary (CS), Cost and Management Accountant (CMA) are a few professional careers in Commerce after 12th one can choose after completing 12th in Commerce. Some regular options for making career after class 12 commerce courses include Bachelors in Business Administration (BBA), Bachelors in Economics, Bachelors in Commerce (B.Com).
Best Career After 12th Commerce
| | |
| --- | --- |
| Career | Starting Salary* (per annum) |
| Accountant | Rs. 1.3 Lakh to Rs. 5.8 lakh |
| Financial Analyst and Advisor | Rs. 2 lakh to Rs. 10 lakh |
| Investment Banking Analyst | Rs. 3 lakh to Rs. 10 lakh |
| Chartered Accountant | Rs. 4 lakh to Rs. 20 lakh |
| Company Secretary | Rs. 4 lakh to Rs. 20 lakh |
| Human Resources | Rs. 3 lakh to Rs. 10 lakh |
| Tax Auditor and Consultant | Rs. 2.3 lakh to Rs. 10 lakh |
| Event Manager | Rs. 2 lakh to Rs. 8 lakh |
| Government Jobs/Banking Jobs | Rs. 3 lakh to Rs. 5 lakh |
| Entrepreneur | Rs. 2 lakh to Rs. 10 lakh |
Chartered Accountant (CA)- This is the most sought-after professional course for building a successful career in commerce. A profession of Chartered Accountant opens various doors to exciting career opportunities in diversified sectors. One can act as a Tax Consultant, an auditor, an advisor, a financial officer and much more. One can choose to work with a corporate or practice privately. This professional course is provided by The Institute of Chartered Accountants of India (ICAI).
Cost and Management Accountant (CMA)- This course is provided by The Institute of Cost Accountants of India or ICWAI. Certified Cost Accountants maintain cost accounting records, do cost auditing, helps in planning, controlling and costing of products. One can do his/her own practice as CMA or hold managerial positions in public as well as private enterprises. The role of Cost Accountant goes beyond that of Financial Accountant by helping in production operations and processes. You can choose the cost audit area, certification and consulting areas.
Bachelors in Economics- Bachelors in Economics provides practical knowledge on various economic concepts, economic policies, analytical methods and programs etc. You should certainly go for this programme if you are keen in economics and want to gain specialization about the economic framework. Graduating in economics can prove to be an added advantage if you want to prepare for Indian Administrative Services (IAS).
Career Options after 12th Arts
Students passing out of 12th Humanities stream can choose from plenty of career options available for higher studies. One can choose from a course after 12th arts like law, journalism and mass communication to others like fashion design, hotel management, graphic design etc.
| | |
| --- | --- |
| Top Careers | Expected Starting Salary |
| Content Writer/Blogger | INR 1.5 to 6 LPA |
| SEO Analyst | INR 1.5 to 4 LPA |
| Fashion/Interior Designer | INR 2 to 20 LPA |
| Creative Director/Media Manager/Journalist | INR 2 to 18 LPA |
| Growth Hacker | INR 30k to 60k per month |
| Social Worker | INR 15k to 30k per month |
| Wildlife Photography | INR 2.5 to 3 LPA |
| Social Media Manager | INR 1.7 to 6 LPA |
| Government Jobs | INR 20k to 40k per month |
| Event Management | INR 4 to 6 LPA |
Law- Students are given exposure to number of legislation and are also given the opportunity to participate in moot courts. Graduates can practice litigation or opt for corporate law. BA LLB, BBA LLB, B.Com LLB (5 years) and B.Tech LLB (6 year) courses available to students across law colleges in the country.
Fashion Design- This four-year Bachelor of Design (B. Des) or Bachelor of Fashion Technology programme introduces the subjects that deal with Elements of Textiles, Pattern Making, Fashion Studies, Design Management, Fashion Forecasting etc. After completion of the course, graduates can either work as a fashion designer, interior designer, work in fashion house etc.
Hotel Management- With consistence growth in the tourism sector of India every year, the Hospitality sector is also growing by leaps and bounds. The 3-year course trains students to take on managerial responsibilities in hotels. Guest Service Management, Housekeeping Management, Kitchen Management, Communication Fundamentals, Hotel Engineering etc. are some of the subjects taught in this course.