NTSE 2021 - Admit Card Released, Exam Date, Application Form, Result, Cut Off
NTSE 2021 - Unofficial NTSE answer keys have been released for many states. The admit cards for the National Talent Search Examination for stage I have been released in the first week of December 2020. NTSE stage 1 exam 2021 has been conducted on December 12 and 13, 2020 for most of the states. While some states will hold their exam on separate dates. NTSE 2021 result for stage I will be declared along with the cutoff in the second week of January 2021. Only students who qualify for the NTSE stage I exam 2021 will be called for the stage II exam which will be conducted on June 13, 2021. Around 2000 students who pass both stages with minimum qualifying marks will receive NTSE scholarship. Class 10 students were eligible to fill NTSE 2021 form. Read further to know about the NTSE 2021 exam, dates, exam pattern, syllabus, books, cutoff, answer key and more.
Latest Update: NTSE stage 1 result to be released soon. Also, check NTSE Cutoff 2021 here.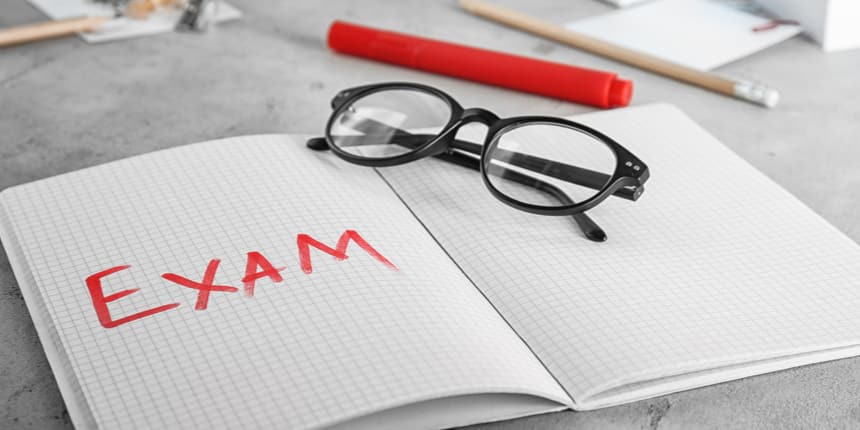 NTSE 2021 Exam Overview
| | | |
| --- | --- | --- |
| Exam Name | NTSE Stage I | NTSE Stage II |
| Examination Level | State-level | National level |
| Conducting Body | States/UTs | National Council of Educational Research and Training (NCERT) |
| Purpose of NTSE Exam | Select students for stage 2 exam as per the state level quota | Select 2000 students to provide scholarships. |
| Selection procedure | Mental Ability Test and Scholastic Aptitude Test | Mental Ability Test and Scholastic Aptitude Test |
| Exam Mode | Pen and paper | Pen and paper |
| Medium of language | Assamese, Bangla, English, Gujarati, Hindi, Kannada, Marathi, Malayalam, Odia, Punjabi, Tamil, Telugu and Urdu | |
| Negative Marking | No Negative Marking | No Negative Marking |
Aspirants can check the events and their respective NTSE 2021 dates in the given table. These dates help in completing the admission and examination processes timely.
NTSE 2021 Dates
| | |
| --- | --- |
| Event | NTSE 2021 Dates |
| Start date of NTSE registration form | October 2020 |
| NTSE application last date | To be notified by respective SCERTs |
| NTSE stage 1 admit card release date | First week of December 2020 |
| NTSE Stage 1 for Nagaland, Mizoram, Meghalaya and Andaman & Nicobar islands | December 12, 2020 (Saturday) |
| NTSE 2021 Stage 1 exam date (for all other states and UTs except above and below mentioned states) | December 13, 2020 (Sunday) |
| NTSE Punjab stage 1 exam | December 20, 2020 |
| NTSE Tamil Nadu stage 1 exam | December 27, 2020 |
| NTSE Odisha stage 1 exam | January 3, 2021 |
| NTSE West Bengal, Bihar, Kerala and Karnataka stage 1 exam | January 24, 2021 |
| NTSE J&K exam | February 6, 2021 |
| NTSE Telangana and HP stage 1 exam | February 21, 2021 |
| Stage- 1 Result | Jan - April 2021 |
| NTS Stage- II admit card 2021 | April 2021 |
| NTSE Stage 2 exam date | June 13, 2021 |
| NTSE final results | September 2021 |
The NTSE answer key for stage 1 will be issued by different SCERTs on the respective official websites.
Various coaching centres have released the answer keys for the exam held on December 12 and 13, 2020. The answers of those keys may vary. Hence, students are suggested to check official answer keys too.
Students will be able to download the answer key for the MAT and SAT papers to verify their answers and calculate a probable score.
The NTSE 2021 answer key will include the correct answers to each question and paper set.
NCERT will release the stage 2 answer keys for the reference of students that can be downloaded from the main website of NCERT.
NTSE Result 2021
Students will be able to check their scores, name and roll number in the result file. NTSE stage 1 result will be declared from January to April 2021. The NTSE 2021 result will be made available in the form of a merit list. Students will have to check for their registration number or roll number and name in the merit list. Only students who qualify stage 1 will be able to find their name listed in the pdf and will appear in stage 2 of NTSE exam. The result of stage 2 will be announced in August 2021 in the online mode. Students will also be able to check the NTSE cut off along with the result.
Steps to Check NTSE Result 2021
For stage I, visit the official websites of SCERTs and for stage II, go to the NCERT's official web portal.
Click the NTSE" section
A result pdf file will be available there. Students need to click the pdf file to check their MAT & SAT scores.
The result will only contain the name of selected candidates. If your name is not on the list then you have not qualified for the Interview.
Rechecking of NTSE Result 2021
Students should know that no request for revaluation or rechecking of the result is entertained. They will have the access to their scanned OMR sheets, which will be uploaded on the NCERT website along with the final scoring key so that they can calculate their own score.
NTSE Cutoff 2021
Every state releases its separate NTSE stage 1 cutoff. In order to qualify the exam, students need to obtain the minimum NTSE cutoff marks as specified by the exam conducting bodies. The cutoff announced will be the minimum marks required to shortlist students for the NTSE exam 2021 stage 2. Check the qualifying cutoff for NTSE 2021 and previous year's stage 1 & 2 cut off
Qualifying Marks for NTSE Stage 1 & 2 Exam
| | | |
| --- | --- | --- |
| Category | MAT (%) | SAT (%) |
| General/OBC | 40 | 40 |
| SC/ST | 32 | 32 |
NTSE Stage I Cut off 2020 (Expected)
| | |
| --- | --- |
| State | Expected Cutoff |
| Delhi | 180- 190 |
| Gujarat | 179- 186 |
| Madhya Pradesh | 175- 180 |
| Odisha | 155- 160 |
| Uttar Pradesh | 166- 171 |
| Punjab | 127- 132 |
NTSE Stage II Cut off
NCERT will announce the cutoff for stage II of NTSE 2021 along with the result in the month of August 2021. The final cutoff for each category will be announced separately. Students can use the previous year cutoff marks to get a better idea of the marks required to qualify for the scholarships.
NTSE Stage 2 Cut off 2019
Category
NTSE Cut off
General
Normal
134
PH1
69
PH2
69
PH3
88
PH4
95
OBC
Normal
116
PH1
90
PH2
69
PH3
91
PH4
70
Scheduled Tribes (ST)
Normal
113
PH3
90
Scheduled Caste (SC)
Normal
105
PH1
87
PH2
0
PH3
68
The states/UTs are responsible for conducting the stage 1 screening exam, known as the State Level Talent Search Examination. Each State and Union Territory has to recommend a stipulated number (as per state quota) of candidates for the national level examination to be held by the NCERT. A total of 3000 stage 1 qualifiers will appear in NTSE stage II followed by Interview. Students who qualify each stage with minimum cut off marks will be declared eligible to receive the NTSE scholarship amount.
NTSE 2021 Scholarship
| | |
| --- | --- |
| Level of Education | NTSE Scholarship amount (in INR) |
| Class XI to Class XII | Rs.1250 pm |
| Undergraduate and postgraduate level | Rs. 2000 pm |
| Ph.D. level | As per UGC norms |
NTSE Reservation Criteria
| | |
| --- | --- |
| Category | Reservation Criteria |
| Scheduled Caste | 15% |
| Scheduled Tribes | 7.50% |
| Physically Handicapped | 4% |
| Other Backward Class | 27% |
Out of 4 % for physically challenged students, one per cent shall be reserved for persons with benchmark disabilities under clauses:
Blindness and low vision

Deaf and hard of hearing

Locomotor disability including cerebral palsy, leprosy cured, dwarfism, acid attack victims and muscular dystrophy.
1% for persons with benchmark disabilities under clauses:
Autism, intellectual disability, specific learning disability, and mental illness.

Multiple disabilities amongst persons under clauses (a) to (d) including deaf-blindness in the posts identified for each disability
Every state sets its own eligibility for NTSE stage 1 examination. However, stage 2 NTSE eligibility will be slated by NCERT. Aspirants should satisfy NTSE eligibility criteria at both stages to appear for the examination. Read below to know the NTSE 2021 eligibility criteria before filling the applications.
Education Qualification- Students studying in class 10th in recognized schools are eligible to appear for NTSE 2021 stage 1 exam. There is no domicile restriction.

Age Limit- Students of an open school or distance learning program are also eligible to apply provided that their age should be less than 18 years as on July 1, 2020.
NTSE Stage II Eligibility Criteria
In order to appear for the NTSE stage 2 exam, students should qualify the stage 1 or state-level NTSE 2021 exam with the minimum qualifying marks.
For the Continuation of the Scholarship
Candidates must be appearing in the class 10 exam for the first time.

Some states require candidates to score a minimum of 55 % marks in class 9 to apply for NTSE exam 2020.

Indian students studying abroad in Class 10 or equivalent class can directly apply for NTSE stage II. They must obtain at least 60 per cent marks (in aggregate) in class 9th.
Students can download the previous year's question papers from the official website of SCERTs/ Education department.
These question papers will help students to understand the difficulty level of the NTSE 2020 and exam pattern.
Practising previous year's question papers and NTSE sample papers 2021 will make you ready for the D-day.
It also improves the chances to get through the examination with good marks.
The exam pattern for stage 1 and stage 2 remain the same. However, the difficulty level of the test may vary. The NTSE 2021 exam pattern contains the details of the number of questions asked, marking scheme, the time allotted and much more. The exam pattern for both the stages of NTSE is given below.
Qualifying Marks- Students need to score 32% for SC, ST and PWD category and 40% for the General category in order to qualify the NTSE 2021.
To get shortlisted for NTSE Stage II, students have to qualify MAT & SAT separately with minimum cut off marks.
Test Duration- The test duration is 120 minutes or 2 hours for each paper.
Exam Mode- The test will be conducted in offline or pen and paper mode.
Negative Marking- There is no negative marking. Each question carries one mark.
NTSE 2021 Exam Pattern for Stage 1 & 2
| | | | |
| --- | --- | --- | --- |
| Papers | No. of questions | Marks | Timings |
| Paper I - Mental Ability Test (MAT) | 100 | 100 | 9:30 am to 11:30 am (till 12 noon for visually challenged candidates) |
| Paper II - Scholastic Ability Test (SAT) | 100 (Science40, Mathematics-20, Social Science40) | 100 | 13:30 pm to 15:30 pm (till 16:00 pm for visually challenged candidates) |
The questions of NTSE stage 1 and 2 exams are based on class 9 and class 10 level. Students can also refer to the official booklet - 'Learn about the Test' that contains sample papers for both the Tests- MAT and SAT. It is available in print as well as on the official website of NCERT. NTSE 2021 syllabus contains important topics from subjects.
NTSE Syllabus for Stage 1 & 2 (Subject-wise topics)
Sections
Subjects
Important Topics
Mental Ability Test (MAT)
Verbal Reasoning test
Alphabet Test, Arithmetic Reasoning Test, Analogy, Blood Relations, Classification, Mathematical Operations, Analytical Reasoning, Clocks, Puzzle test, Verification of truth of the statements, Series completion Test, etc.
Non-verbal Reasoning
Analogy, Analytical Reasoning, Mirror images, folding paper cutting, Problems on cubes and dice, Water images, Transparent paper folding, etc.
Scholastic Ability Test
Mathematics
Algebra, Arithmetic progression, Geometry, Coordinated geometry, Simple Interest, Square & Cube Roots, Compound interest, Statistics, Surface Area and Volume, etc.
Science
Carbon and its compounds, magnetism and electricity, fibers and plastics, light, periodic classification of elements, food production and management, physical and chemical changes, source of energy, etc.
Social Sciences
Ancient Indian History, Medieval architecture, The Mauryas, Mughal Empire, Vedic period, Jainism, Buddhism, etc.
Diversity and livelihood, UN and other International Agencies, Economic presence of the government, Union government, etc.
Atmosphere, industries, solar system, internal structure of earth and rocks, maps and globes, natural vegetation, motion of the earth, etc.
Type of Question Asked in NTSE 2021 Exam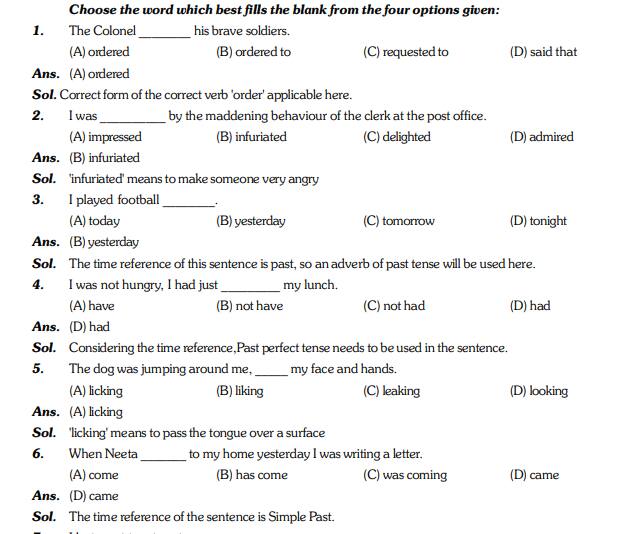 Along with the correct syllabus and examination pattern, students should also follow the right NTSE books. The best books for NTSE preparations are NCERT. However, students can refer to the given books for detailed information
Study Guide for NTSE National Talent Search Examination Class 10
Pearson Guide to NTSE Class 10
Study Package for NTSE by McGraw Hill Education
Students should prepare for NTSE exam by adopting these preparation tips to score high in the examination. In this article, we have provided the entire details related to the NTSE 2021 examination for students' convenience. Follow the given tips to strengthen your preparation strategy
Make a study schedule and stick to the same to complete the entire NTSE syllabus.
Create short notes of important facts and revise them on a regular interval
Practice maximum numbers of previous year's question papers and sample papers to know how difficult the exam is.
Take expert guidance to solve tricky questions.
Refer to Topper's marks to set a goal. Without defining a target, it will be hard to achieve the same.
Some states have released the NTSE Stage 1 admit card and others will release 7-10 days before the exam. Students will be able to collect the admit card of NTSE 2021 from their respective schools or from the State Liaison Officer. NTSE admit card 2021 will include important information such as the candidate's name, roll number, exam date, and timing and exam centre address. Students must remember that they will not be allowed to enter the NTSE 2021 examination hall without the admit card.
Steps to obtain NTSE Admit Card 2021
NTSE 2021 admit card for stage 1 will be released on different dates of December 2020.
In offline mode, students can collect the NTSE stage 1 admit card from their schools.
To download NTSE 2021 admit card in online mode, visit the official website of SCERT/ Education Department.
In case any students did not receive the admit card, he or she could visit the State Liaison Officer to obtain their admit card.
NCERT will release the NTSE 2021 stage 2 admit card on its official website 21 days before the exam date.
Students are advised to download their respective NTSE hall tickets from the website.
Documents to carry along with NTSE Admit Card 2021
Students need to carry their admit card and a Photo ID proof at the NTSE examination centre. Check the below-given list of ID proofs. Bring anyone in original and a photocopy of the same.
Adhaar Card
School Admit Card
Stage 1 exam centres are determined by the respective exam conducting authority and communicated completed address through NTSE 2021 admit card.
Stage 2 exam centres are determined by NCERT and a complete list of state-wise exam centres is released as a pdf file on the official website.
Change of NTSE 2021 exam centre is entertained upon written request only in exceptional cases under special circumstances, such as the transfer of parents of candidates.
Students have to send the written request to NCERT within 15 days of the download of the E-admit card prior to at least 21 days of examination.
Candidates, however, must note that in such cases they can sit for the exam in English medium only.
The NTSE stage 1 application forms are released by SCERTs or Education departments of different States/UTs. Eligible students need to submit the filled NTSE 2021 application form before the last date as stipulated by their respective State/UTs.
Steps to Submit NTSE Form:
Visit the official website of SCERT or State's education department

Click on "NTSE" option

Download the pdf file of NTSE application form

Fill the details in the application correctly and affix a recent photograph.

Get the application form duly signed by the Principal of the school.

Send the filled NTSE 2021 application form to the State Liaison Officer before the last date.
NTSE 2021 Application Fee
The application fee may or may not be applicable. States have their own criteria for receiving the application and fee. Students will get the complete information related to the same after the official release.
NTSE 2021 State-wise Application Details
NTSE 2021 Application form for Stage 2
Students need not submit an application form for stage 2.

Stage 1 qualifiers will be able to appear directly for stage 2, which will be conducted by NCERT on June 13, 2021.
List of Liaison Officers for NTSE Form 2020-21
Candidates can check below the list of officers as appointed by the NCERT for NTSE application form related queries -
State-wise NTSE Liaison Officers
Name of the State/UT
Name of the State/UT Liaison Officer & Addresses
Website
Arunachal Pradesh
Smt. Oyi Borang Tatak, Deputy Director (NTSE)
Directorate of Secondary Education, Govt. of Arunachal Pradesh, Naharlagun, Itanagar-791111, Arunachal Pradesh.
www.arpedu.in
Assam
Ms. Rumi Choudhury, Deputy Director of Secondary Education Assam
Directorate of Secondary Education Assam, Kahilipara Road, Kahilipara, Guwahati, Pin - 781019
madhyamik.assam.gov.in
Manipur
Smt. Ch. Shachi, Additional Director (S/V),
Directorate of Education (Schools), Lamphelpat, Imphal (Manipur)- 795004
manipur.gov.in
Meghalaya
Smt. M.C. Blah, Selection Grade Lecturer
Directorate of Educational Research And Training ((DERT)
www.megeducation.gov.in
Mizoram
Mrs. Zohmingliani, Deputy Director,
S.C.E.R.T., Chaltlang, Aizawl, Mizoram-796012
scert.mizoram.gov.in
Nagaland
N. Woshamo, Research Associate
SCERT, Nagaland, Kohima
scertnagaland.org
Sikkim
Mr. Bilal Prabhakar, Deputy Director (Scholarship)
sikkimhrdd.org
Tripura
Mrs.AmbalikaDatta, Deputy Director
State Council of Educational Research and Training, AbhoyNagar, Agartala, Tripura(West)-799005.
www.scerttripura.com
Andaman & Nicobar Islands
Shri Joshi Philip, Incharge (NTSE)
State Institute of Education, Shiksha Sadan, Link Road, port Blair, South Andaman-744101
www.education.andman.gov.in
Bihar
Sri GiriwarDayal Singh (I.A.S)
S.C.E.R.T. Mahendru Post Office, Patna-800006 (Bihar)
www.biharscert.in
Jharkhand
Mrs. Kalpana, Joint Secretary
Jharkhand Academic Council Ranchi, GyandeepCampus, BargawanNamkum, Ranchi- 834010.
jac.jharkhand.gov.in
Orissa
Dr. Minakshi Panda Nodal Officer, NTS/NMMS
TE & S.C.E.R.T., Unit-IV, Bhubaneswar-751001, Odisha
scertodisha.nic.in
West Bengal
Smt. ChinmoyeePattanayak, Deputy Director of School Education
Directorate of School Education BikasBhawan, 7th Floor, East Block, Salt Lake City, Kolkata700091 (West Bengal)
www.wbsed.gov.in
Chandigarh
Ms. Manu Sharma (Lecturer)
SCERT (UT), Sector 32 C, Chandigarh
www.siechd.nic.in
Delhi
Sh. Ashwani Kumar
Science & TV Branch, Old Gargi College Building, Lajpat Nagar-IV, New Delhi-110024
www.edudel.nic.in
Jammu and Kashmir
Dr. Aliya Qayoom, Assistant Director (Srinagar)
Mr. Suresh Kumar Gouria, Academic Officer ( Jammu)
J K Bose, Jammu & Kasmir-190018.
www.jkbose.ac.in
Haryana
Sh. Sunil Vashishta, Lecturer
S.C.E.R.T., Sohna Road, Opp. Panchayat Bhawan, Gurgaon 122001 (Haryana).
scertharyana.gov.in
Himachal Pradesh
Mrs. Rajni Sankhyan, Associate Professor S.C.E.R.T., Solan (Himachal Pradesh).
himachalservices.nic.in
Punjab
Rumkeet Kaur, Lecturer
SCERT, PSEB Complex, Block-E, 6th Floor, Phase-8, Ajitgarh, SAS Nagar (Mohali), Punjab-160062
ssapunjab.org
Rajasthan
Mr. Rajendra Kumar Saxena Assistant Director, Board of Secondary Education, Ajmer, Rajasthan-305001.
rajeduboard.nic.in
Uttar Pradesh
Smt. Usha Chandra,
Director, Bureau of Psychology SCERT (UP)
examregulatoryauthorityup.in
Uttarakhand
Dr. Harish Chandra Badoni, Lecturer SCERT,
Contact Details: 01352789710
scert.uk.gov.in
Chhattisgarh
Dr. Prasoon Sarkar Professor,
SCERT, Shankar Nagar, BTI Ground, Raipur, Chattisgarh-492007
www.scert.cg.gov.in
Goa
Sh. Jaywant Waman Naik, Liaison Officer
Contact Details: 0832-2417276
www.education.goa.gov.in
Gujarat
Sh. Pandya Devdatt Balvantray, Assistant Secretary
Gujarat State Examination Board, Opp. Government Library, Sector-21, Gandhinagar-382021.
http://www.sebexam.org/
Madhya Pradesh
Tanuja Shrivastav, Controller (NTSE)
Rajya Shiksha Kendra, PustakBhawan "B" Wing, Arera Hills, Bhopal-462011 (M.P.)
https://www.ssa.mp.gov.in/
Maharashtra
Mr.Dattatraya Jagtap, Chairman & Nodal Officer (NTSE)
Maharashtra State Council of Examinations 17-Dr. Ambedkar Road, Pune-411001 (Maharashtra).
www.mscepune.in
Andhra Pradesh
Smt. Vara Lakshmi, Deputy Commissioner & Liaison Officer
Office of The Director of Govt. Examinations, D.No.20-124, Beside SPNRCH High School Opp. Andhra Hospitals, Gollapudi, Vijayawada Andhra Pradesh 521225.
bseap.org
Karnataka
Sumangala V, Director
Karnataka Board of Secondary Education, 6th Cross Rd, Malleshwaram, Bengaluru, Karnataka 560003
kseeb.kar.nic.in
Kerala
Director SCERT, Poojappura (P.O.) Thiruvananthapuram-695012,
www.scert.kerala.gov.in
Puducherry
Mr. Kuppusamy, Liaison Office
Directorate of School Education, Perunthalaivar Kamarajarcent.Edu. Complex, Anna Nagar Puducherry 605005.
schooledn.py.gov.in
Tamil Nadu
Mr. V.M. Prabhakaran, Deputy Director
Directorate of Govt. Examinations, College Road, Nungambakkam, Chennai-600006
dge.tn.gov.in
Telangana
Smt. Vijayabharathi, Deputy Commissioner for Government Examinations
www.bse.telangana.gov.in


Frequently Asked Question (FAQs) - NTSE 2021 - Admit Card Released, Exam Date, Application Form, Result, Cut Off
Question: I am reappearing for my class 10 exams this year. Can I apply for NTSE 2021?
Answer:
No, you can apply for NTSE 2021 scholarship exam only while appearing for class 10 for the first time.
Question: Will the NTSE stage 1 result 2021 be announced on same date?
Answer:
NTSE stage 1 will be announced separately by each State and UT.
Question: If according to my calculation using the NTSE answer key, I achieve the qualifying score in MAT and AT, will I qualify for stage 2?
Answer:
Scoring 40% (General/OBC) and 32% (SC/ST) separately in MAT and SAT is the qualifying cut off. However, getting selected for the second stage of NTSE 2021 entirely depends on the cutoff released by SCERT of each state. You will have to wait until it gets announced along with the result.
Question: Do I need to apply again for stage II of NTSE?
Answer:
No, students need not apply again for stage II of NTSE. The application is done only for stage I.
Questions related to NTSE
Showing 2244 out of 2244 Questions