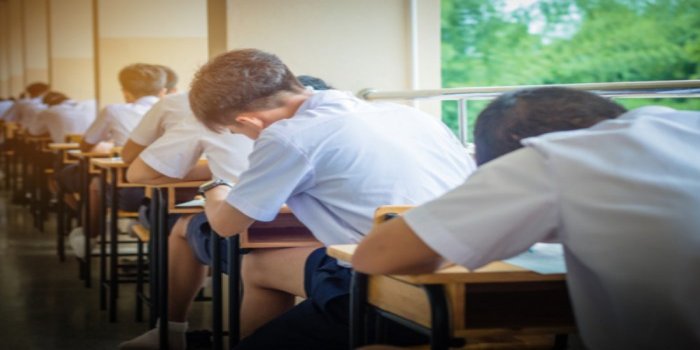 NTSE Chhattisgarh 2019 - SCERT, Raipur has released the result of NTSE Chhattisgarh 2019 on January 6, 2019 in the online mode for all candidates. The NTSE Chhattisgarh cutoff is expected to release within a week of announcement of result. The SCERT organized National Talent Search Examination for Chhattisgarh, class X students on November 4, 2018.  The NTSE 2019 admit card was handed over to students by the school authority. Candidates had to collect the same from their respective school after October 22, 2018. The application form of NTSE Chhattisgarh was released online on August 7. The last date to submit the form was August 25. Students had to download the form, fill it, and submit it offline to their respective schools after getting it signed by the head of the institution.
NTSE Chattisgarh 2019 was conducted under the supervision of NCERT. Stage 1 of NTSE is conducted across all the states and union territories of India by their respective boards/ educational research and training councils. Chattisgarh NTSE 2019 is the state level qualifying exam for NTSE 2019 stage 2 (national level) to be held on May 12, 2019 by NCERT. Aspirants can read further for eligibility, application, preparation, results and other information on NTSE Chhattisgarh 2019.
JEE Main Sample Paper
Download Free Sample Paper For JEE Main
Download Now
LATEST: Check NTSE Chhattisgarh 2019 result here
For NTSE Chhattisgarh Application Form 2019 - Click Here. (Closed)

NTSE Chhattisgarh 2019 - Exam Overview
Name of the examination

National Talent Search Examination 

State/ Union-Territory

Chhattisgarh

Abbreviation used

NTSE Chhattisgarh

Level of the exam

State/UT

Date of exam

November 4, 2018

Conducted by

State Council of Educational Research and Training (SCERT),Chhattisgarh

State/UT Liaison Officer &

Addresses

 

Prof. S.L. Ogare

Professor

State Council of Educational

Research & Training (SCERT), DIET

Campus, Shankar Nagar, Raipur,

Chattishgarh-492001

 

Contact- 0771-2442241

0771-2443596

 

Mode of examination

Pen and paper

Eligibility Criteria

For class 10 students

Medium of examination

English
NTSE Chhattisgarh 2019 - What's new this year?
Exam Pattern - Language Test or Language Comprehension Test is no longer a part of the examination. Only Mental Ability Test (MAT) and Scholastic Ability Test (SAT) will be conducted.
Time Duration - Time duration for the exam will be 4 hours where MAT and SAT will be conducted for 120 minutes each.
Important Dates of NTSE Chhattisgarh 2019
Events

Dates

Application begins

August 7, 2018

Application concludes

August 25, 2018 (Over)

 

NTSE Chhatisgarh 2019

November 4 2018

NTSE Chhatisgarh Results 2019

January 6, 2019

NTSE stage 2, 2019

May 12, 2019
The result for NTSE Chhattisgarh 2019 has been declared on January 6, 2019. NTSE Chhattisgarh result 2019 contains MAT, SAT, and overall scores of each participant. A list of selected candidates for stage 2 NTSE will be posted by SCERT, Ranchi after the announcement of result. Selected students will be eligible to appear for NTSE stage 2, 2019.
Students who appeared for Chhattisgarh NTSE 2019 can check the answer key for NTSE Chhattisgarh 2019 which was out by the last week of November, 2019. NTSE Chhattisgarh answer key 2019 contains correct answers for questions asked in MAT and SAT. Students can refer to the answer key and check their answers. Also, using the answer key of NTSE Chhattisgarh students can calculate the probable scores they may obtain in NTSE Chhattisgarh 2019. Popular coaching institutes such as FIIT-JEE, Resonance, Akash and more released their answer keys of NTSE Chhattisgarh the day after the examination.
SCERT, Raipur will release cut off for NTSE Chhattisgarh 2019 by the last week of January, tentatively. Separate cutoffs for general, SC, ST, and PH (Physically Handicapped) categories are released each year. Participants who score equal to or more than NTSE Chhattisgarh cut off for 2019 will qualify for the next stage of NTSE. Also, NCERT has a predetermined minimum qualifying score for MAT and SAT which should be met by the candidates. This qualifying NTSE cut off is 40% for General/OBC and 32% for SC/ST candidates. The previous year's cut off of NTSE Chhattisgarh is given below.
NTSE Chhattisgarh Cutoff 2018
| | |
| --- | --- |
| Category | Cut off |
| General | 117 |
| SC | 99 |
| ST | 91 |
| PH | No candidates. |
NTSE 2019 - Scholarship and Awards
Candidates selected through stage 1 NTSE 2019 will participate in NTSE stage 2 for merit-based scholarships. Each year 1000 scholarships are distributed to top ranking 1000 students under NTSE Programme. Find NTSE 2019 scholarship amount details in the table below.
NTSE 2019 Scholarship Amount
| | |
| --- | --- |
| Education level | Scholarship Amount |
| Classes 11 to 12 | Rs. 1,250 per month |
| Undergraduate | Rs. 2,000 per month |
| Post-graduate | Rs. 2,000 per month |
| PhD | As per UGC norms. |
NTSE Chhattisgarh Eligibility Criteria 2019
The eligibility criteria for NTSE examination states that only class 10 students from Chhattisgarh could apply for NTSE Chhattisgarh 2019. Check the eligibility by referring to the following table.
NTSE Chhattisgarh Eligibility Criteria
| | |
| --- | --- |
| Particulars | Criteria  |
| Education | Only class 10 students from the current academic year can apply. |
| State | Students from recognized schools in Chhattisgarh can apply. |
| For SOL students | Class 10 students studying through School of Open Learning can apply for the exam given that the candidate is not above 18 years in age. |
NTSE Chhattisgarh Application form 2019
The application form for Chhatisgarh NTSE 2019 could be downloaded from the official website of SCERT, Chhattisgarh from August 7, 2018. Students could also collect the application form directly from state liaison's office during the specified dates. Following are a few pointers for candidates to apply successfully for NTSE Chhattisgarh 2019.
NTSE Chhattisgarh 2019 - Application Process
Downloading and filling the forms 
It is advised to download and print more than one copy to avoid inconveniences.
The form has to be filled in capital letters in blue or black ballpoint pen

Students will also find admit card/ hall ticket form attached with the application form.

All the details asked should be filled properly in both the forms. Required documents should be attached after getting them attested from the head of the institution.
Required Documents
2 passport size photos in school uniform for the application form and admit card.

An attested copy of caste/ category certificate should be attached along by reserved category applicants.
Application form submission
The application and admit card forms should be submitted to the school in which a candidate is studying. The school will further send the forms to the state liaison officer, who will assign roll numbers and return the admit card back to the school. Students will then be able to collect the hall tickets from their schools a few days before NTSE 2019 stage 1 exam.
Contact details:
State Liaison officer for NTSE Chhattisgarh
Name- Prof. S.L. Ogare
Designation- Professor, State Council of Educational Research & Training (SCERT), DIET
Address- DIET Campus, Shankar Nagar, Raipur, Chhattisgarh - 492001
Contact- 0771-244224, 0771-2443596
How to prepare for NTSE Chhattisgarh 2019?
Preparing for tests named Mental Ability Test and Scholastic Ability Test may seem like a daunting task to secondary standard students. But once an applicant thoroughly goes through the exam pattern, syllabus, and has practised with the sample papers scoring well in NTSE Chhattisgarh 2019 will become easier. Students preparing for the exam can find exam pattern, sample papers for Chhattisgarh NTSE in the following sections.
NTSE Chhattisgarh Exam Pattern 2019
As per the new changes, Chhattisgarh NTSE 2019 will be conducted in two parts. Part 1 will be Mental Ability Test (MAT) and Scholastic Ability Test (SAT). MAT is conducted to test the logical reasoning, and problem-solving skills of the participant, while SAT tests the factual knowledge gained by participants in Mathematics, Science, and Social Science. As mentioned earlier, language test will not be a part of NTSE Chhattisgarh 2019. Find the exam particulars, and exam pattern in the following tables.

NTSE Chhattisgarh - Exam Particulars
| | |
| --- | --- |
| Particulars | Details |
| Mode of exam | Pen and Paper |
| Type of questions | Multiple Choice, Objective type |
| Language of NTSE exam | English |
| Negative marking | No negative marking |
 NTSE Chhattisgarh 2019 Exam Pattern
Section

Exam pattern

Time Duration

Mental Ability Test (MAT)

 

100 questions for 1 mark each.

 

120 minutes

Scholastic Aptitude Test (SAT)

 

100 questions for 1 mark each

 

Science-40

Mathematics-20

Social Science-40

 

120 minutes
NTSE Chhattisgarh Syllabus 2019
NCERT does not prescribe any syllabus for NTSE stage 1 examinations as the school curriculum differs with each state and union-territory. However, as seen in the previous years' question papers, MAT contains questions from topics such as Series, Analogies, Pattern perception, Classification, Coding-decoding, Problem-solving, figures and Block assembly. The second paper, i.e., SAT comprises questions from the syllabus of class IX and X levels from subjects namely Physics, Chemistry, Biology, Mathematics, Geography, History, Civics and Economics.
NTSE Chhattisgarh Question Papers 2019
Students appearing for Chhattisgarh NTSE must prepare with old question papers and sample papers to develop a familiarity with the exam pattern and the time duration. Being able to finish the exam with enough time to revise the answers is a critical to qualify for the second round of NTSE 2019.
Questions related to NTSE