IOQM Registration 2020-2021 Started! - Check Eligibility Here
IOQM Registration 2020-2021 - HBCSE has extended the application date for IOQM. Students can now fill IOQM registration 2021 form before December 5, 2020. The IOQM application form 2020-2021 is available online on iaptexam.in. Students studying in Class 8 to 12 are eligible for IOQM 2020.
This year IOQM registration 2020 through centres is not available.
Students need to pay IOQM registration 2021 fees which was Rs 230 last year for PRMO and this year's fee is not available in official notice.
Latest: IOQM Registration 2020-21 started. Click here to apply. Also, check PRMO registration 2021 details.
They must note that this year PRMO exam has been renamed to Indian Olympiad Qualifier in Mathematics (IOQM).
KV and JNV students are not eligible for IOQM 2020 registration as their schools will conduct IOQM-NVS and IOQM-KVS to selected students for INMO 2021 exam.
After registration of IOQM 2021, MTA (Mathematics Teachers' Association) will conduct PRMO or IOQM 2020 exam on January 17, 2021, from 9 to 12 noon. The details regarding IOQM application 2021 fees, eligibility has been provided below.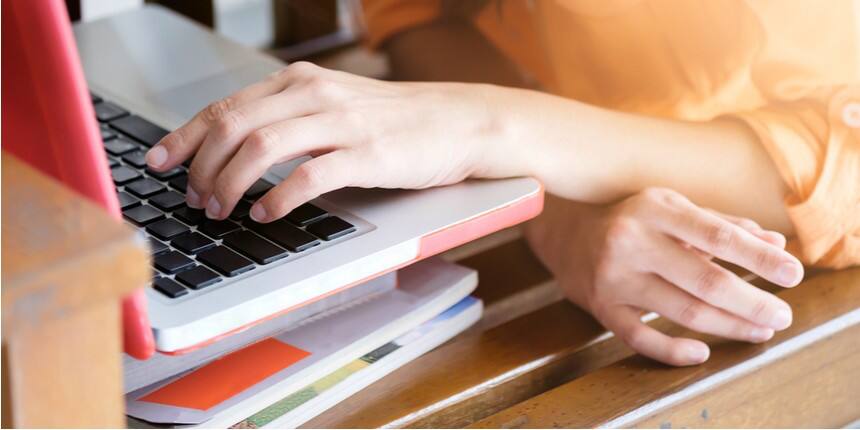 IOQM Registration 2020-2021 Dates
Students can go through the following table to check the timeline of events to know about IOQM registration 2021 last date and other all dates to keep track of upcoming events. Please note that the following dates are tentative:
IOQM Form 2020 Dates
Events
Tentative Dates
IOQM registration 2020 start date
November 1, 2020
IOQM application 2020 last date (Extended)
November 27, 2020
December 5, 2020
IOQM 2020 exam date
January 17, 2021
IOQM 2020 result date
Last week of January 2021
2nd stage - INMO exam
March 7, 2021
IOQM Registration 2021 Eligibility
A student must fulfil the given eligibility criteria to apply successfully for IOQM 2020-2021 examination. The detailed eligibility criteria will be announced along with the commencement of IOQM registration 2020-2021:
Students born on or after August 1, 2001 are eligible.

Educational qualification: Must be studying in a class between Classes 8-12.

Nationality: Only Indian citizens and students with OCI cards can fill the IOQM registration form.

KV and JNV students are not eligible to apply for IOQM exam as their respective Vidyalaya authority will conduct IOQM-KVS and IOQM-NVS, respectively.
Click here to read the full notification of eligibility and selection criteria.
How to Fill IOQM Registration 2020 Form?
Students can fill IOQM 2021 form online by following the steps given below:
Go to the official website: iaptexam.in.
Click on New registration link.
Enter all details as asked.
Now upload the requisite documents.
Pay the IOQM application fees 2020.
Review the form and submit it.
Take a printout of IOQM registration 2020-2021 form and keep it safe for future reference.
IOQM Registration 2021 Fees: Rs. 230 per student (as per last year's PRMO exam as this year's fee details are not available in notification.)
IOQM Registration Window Image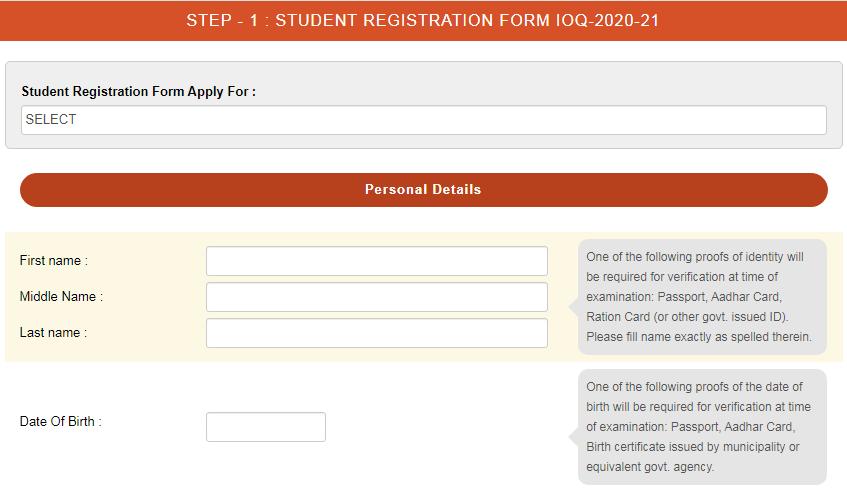 IOQM Registration 2020-2021 Important Points
Students must check all details carefully while entering in IOQM 2020 application form.
Any false information provided at the time of IOQM registration 2020 will lead to immediate disqualification of the student from appearing in IOQM 2020 exam.
Keep all required documents ready.
Students who are unable to access IOQM 2021 registration form online, can visit their nearing IOQM registration centre to apply through the centre.
Also, check
What after IOQM 2020-21?
After IOQM 2020-21, selected students will appear for Indian National Mathematical Olympiad (INMO) which will be conducted by HBCSE tentatively on March 7, 2021.
After INMO, International Mathematical Olympiad Training Camp (IMOTC) will be conducted by Homi Bhabha Centre for Science Education or HBCSE.
Frequently Asked Question (FAQs) - IOQM Registration 2020-2021 Started! - Check Eligibility Here
Question: Can open students apply for IOQM 2020-21 exam?
Answer:
Yes, open students are eligible for IOQM registration 2021.
Question: How many questions will be asked in IOQM 2020-21 exam?
Answer:
There will be a total of 30 questions in IOQM 2020-2021 exam.
Question: When will IOQM 2020 registration be started?
Answer:
The registrations for Indian Olympiad Qualifier in Mathematics (IOQM) was started on November 1 and students can apply for IOQM exam until December 5, 2020.
Question: Where can I register for IOQM 2020 exam?
Answer:
IOQM registration 2020-2021 are being conducted in online mode on iaptexam.in.
Latest Articles
RMO Admit Card 2020 - HBCSE will release RMO hall ticket in th...
28 Aug 2020
RMO Result 2020 - HBCSE will declare the result of RMO for 202...
02 Jan 2020
Questions related to HBCSE Mathematical Olympiad
Showing 5 out of 5 Questions
Homi Bhabha Centre for Science Education Mathematical Olympiad (HBCSE Mathematical Olympiad)