PRMO Question Papers 2020 - Download Previous Year Question Papers Pdf Here
PRMO Question Papers 2020 – HBCSE will release the IOQM question papers of PRMO exam one week after the exam date. However, some renowned coaching institutes release the PRMO 2020 question papers pdf and answer key on the exam day. Pre-RMO 2020 or IOQM exam will be held on January 17, 2020 by MTA. To prepare for the exams, the previous year's PRMO question papers are the best study material. Students can evaluate their performance and know the marking scheme, types of questions asked in the exam, important topics and more by solving the IOQM question papers 2020. Students can also treat these IOQM 2020 question papers of PRMO as sample papers and solve the same to learn time management. Link to unofficial PRMO 2020 question papers will be updated immediately after the exam. Read the complete article below to know the steps to download and more about PRMO question papers 2020.
Latest: PRMO 2020 registration are going on. Apply before November 27.
- Cover the complete PRMO Syllabus 2020 before solving the previous year's question papers.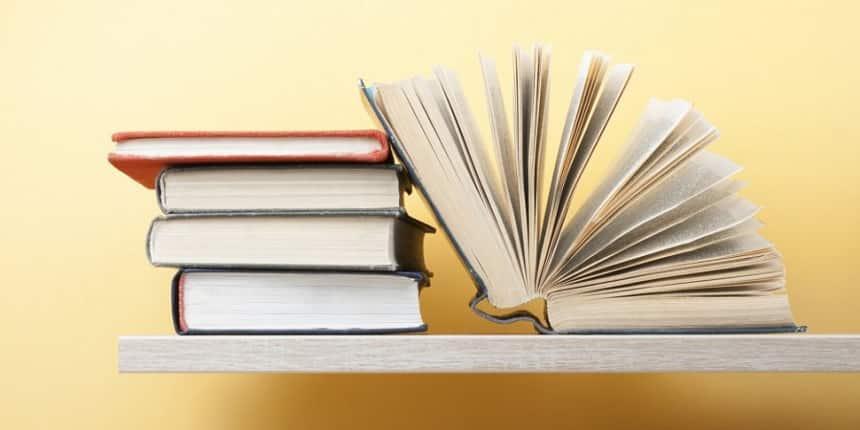 How to download PRMO Question Papers 2020, 2019?
Students may follow the steps mentioned below to view and download the PRMO 2020 question papers
Go through the following tables and click on the

relevant link of

PRMO question paper pdf.

It will open a pdf file, students should download them in the pdf file.

Start practising for better preparation of the Olympiad exams
IOQM Question Paper 2020 Download PDF
| | |
| --- | --- |
| Particular | Download Link |
| IOQM 2020 Question Paper for First Round | To be available |
| IOQM 2020 Question Paper for Second Round | To be available |
Previous year's PRMO Question Papers 2019, 2018, 2017
Download PRMO 2019 Question Papers pdf (Institute-wise)
RMO Question Papers 2019 by Renowned Coaching Institutes
Previous Year's RMO Question Paper PDfs
PRMO Question Papers 2020- Important instructions
PRMO 2020 Question Papers will be available online immediately after exam.
Students can download the question papers of PRMO 2020 with solutions through the link available here.
The question papers available can be downloaded as many times as one wants for practice.
These will help students in preparing for the Pre RMO examination.
In this way, RMO aspirants can also revise well for their upcoming olympiad exams.
PRMO Question papers are the handiest and easily available online question paper bank which can be used by students to solve questions while preparing for the 12th board examination.
PRMO Question Papers 2019 Analysis

In the PRMO 2019 question paper, 17 questions were asked from Class 10th followed by 8 questions from Class 11th and only 5 questions were from Class 12th. The high weightage topics comprise
Geometry
Number theory
Algebra
Combinatorics
Inequality
Benefits of Using PRMO Question Papers
The PRMO Paper Solution provides numerous benefits.
They give a fair idea of exam pattern and marking scheme followed in the exam.
While solving them, students can devise their own strategy of solving it. They can plan which questions to answer first.
They can even find answers and solutions to the questions asked. These will make them familiar with what is expected in the exam.
Also, they can be downloaded as many times as one wants for perfect practice.
PRMO 2020 Preparation Tips
Given below are a few preparation tips for Pre RMO that will help students to crack the exam with a good score:
Prepare a schedule and follow it sincerely. This helps students in preparing topics within the time frame.
Practise is the utmost important part of the preparation for the mathematical olympiad. This helps in learning to solve different concepts or problems.
Note down difficult concepts and get them cleared from teachers or friends.
Practice as many sample papers and PRMO previous years' question papers.
Pre RMO Syllabus 2020
The syllabus for Mathematical Olympiad (regional, national and international) is pre-degree college mathematics.
The PRMO syllabus does not include calculus and statistics.
The major areas from which problems are given are algebra, combinatorics, geometry and number theory.
The syllabus is in a sense spread over Class XI to Class XII levels, but the problems under each topic involve a high level of difficulty and sophistication.
The difficulty level increases from RMO to INMO to IMO.
List of Important Topics
| | | |
| --- | --- | --- |
| Trigonometry | Integers | Geometry |
| Coordinate geometry | Quadratic equations and expressions | |
| System of linear equations | Permutations and combination | Factorization of polynomial |
| Inequalities | Elementary combinatorics | Probability |
| Numbers | Finite series | Complex numbers |
| Elementary graph theory | | |
Pre-RMO 2020- Important Things to Remember
Applicants need to collect admit cards from the respective registered centres.
Homi Bhabha Centre For Science Education will release the Pre RMO 2020 result in January 2021 in the online mode.
Selected students will be eligible to appear for the RMO.
Frequently Asked Question (FAQs) - PRMO Question Papers 2020 - Download Previous Year Question Papers Pdf Here
Question: Can I use PRMO question paper to prepare for IOQM exam?
Answer:
Yes, the question paper level and types of question will be same in IOQM question paper 2020. So students can use these PRMO papers to prepare for IOQM 2020 exam.
Question: What is the difficulty level of PRMO 2020?
Answer:
Usually, MTA creates a moderate question paper for PRMO containing only 5-6 difficult questions.
Question: Which are the important topics to prepare for Pre-RMO 2020?
Answer:
Students should prepare Algebra and Geometry for PRMO 2020.
Latest Articles
PRMO Answer Key 2020 with Solutions to be issued by various co...
02 Nov 2020
Questions related to PRMO
Showing 4 out of 4 Questions
Homi Bhabha Centre for Science Education Mathematical Olympiad (HBCSE Mathematical Olympiad)