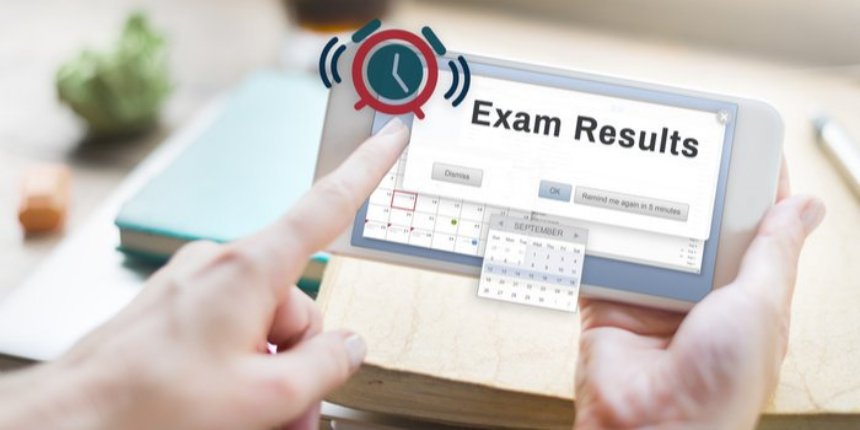 NIOS Result 2018 – National Institute of Open Schooling (NIOS) has announced the NIOS October 2018 exam result for class 10 and class 12 on December 15, 2018. NIOS 2018 result for October Block II exam has been declared online and students can check the same by entering their 12 digit enrollment number in the login window. NIOS result 2018 declared online is provisional and students can collect the original mark sheets from the respective Accredited Institute (Als) of NIOS. The link to download the result of NIOS 2018 will be provided below once it is officially declared.   
Click here for NIOS 10th result 2018 (October-November exam)
Click here for NIOS 12th result 2018 (October-November exam)
The NIOS exam for block II has been conducted from October 6, 2018, till November 5, 2018. Last year, NIOS result for October exam was declared on December 6. NIOS 2018 (block I) exam for class 10 and 12 were held from April 5 and 4, respectively and concluded on April 26. NIOS result for 10th and 12th were released on June 4 and 1, 2018, respectively. Scroll down for more information on NIOS Result 2018 such as dates, the procedure to check, details mentioned and so on.
 Apply here for NIOS Registration Block II (October/November) 2019
NIOS Result 2018 Dates (Class 10th, 12th)
Events

                                                           Important Dates 

Block I (April 2018 Exam Over) 

     Block II (October 2018 Exam Over-Result Awaited)

NIOS 10th

NIOS 12th

NIOS 10th

NIOS 12th

NIOS 2018 exam date

April 5 to 26, 2018

April 4 to 26, 2018

October 8, 2018- November 5, 2018

October 6, 2018- November 5, 2018

NIOS result 2018

June 4, 2018

June 1, 2018

December 15, 2018

December 15, 2018
How to download NIOS Result 2018 Class 10th & 12th
To check online NIOS 2018 result, students should follow the below mentioned steps in order:
Step 1: Click on the link for NIOS result 2018 for 10th or 12th provided above on this page.
Step 2: In the login window, enter your roll number as mentioned on the admit card.
Step 3: Click on submit. The result of NIOS 2018 will be displayed on the screen.
Step 4: Download and take a printout of the result. Keep it safe for future reference. 
Details mentioned in NIOS 2018 Result
The following details will be mentioned in the result of NIOS 2018:
Candidate's name and address

Roll number

Names of mother and father

Subject-wise marks obtained in theory and practical

Grades per subject

Total marks

Qualifying status
NIOS Result 2018 – Important points
Keep the admit card ready before downloading NIOS 2018 result to avoid hassles. The login credentials are to be entered exactly as mentioned in NIOS 2018 admit card.

NIOS result 2018 that is published online and downloaded is provisional. It is meant only for information to candidates and the printed copy will not be considered as original mark sheet.

The respective Accredited Institute (AIs) of NIOS will issue original mark sheets and other documents to candidates soon after the result of NIOS 2018 is released online. Students have to visit the respective AIs in person to collect the same.

The certificates provided by NIOS are equivalent to the certificates provided by any other Board of School Education such as Central Board of Secondary Education (CBSE) or Council for Indian School Certificate Examination (CISCE). 
NIOS Result 2018 FAQ's
1) How can the candidates check the examination results?
Ans - Students can check the results online available on NIOS website and on mobile phone through SMS as well as at the AI (Academic Study centres).
2) Is NIOS Board valid for the government job or entrance level exams like IIT JEE, PMT?
Ans- NIOS is recognised under the MHRD, the government of India which makes the courses or certification done through this board valid throughout India for registering to any competitive exam that students take after clearing their class 12th exams. They can apply for any job whether in government or private sector.


3) If a candidate has passed the Secondary Examination from NIOS can they take admission in class XI from any other Board?
Ans - Yes, all the Boards including National or of States as well as NIOS follow the National Curriculum Framework (NCF) -2005 which was brought out by NCERT, hence, the students passing the secondary examination from NIOS students are eligible to take admission in Class XI of any other Board.


4) If a candidate has passed the Senior Secondary examination from NIOS are they eligible for admission to Universities and Professional Colleges?
Ans - Yes, NIOS students who fulfil the eligibility criteria of a particular university or college can take admission there.


5) If a student fails in one or two subjects, do they need to appear in all the subjects again?
Ans - No, the student only needs to appear in subjects which are yet to be cleared (SYC). 

6) At the Senior secondary level, if a student fails in the theory exam but passes in the practical exam, are they required to appear in practical exam again?
Ans - No, If a student has passed in the practical exam but failed in the theory of that subject, their practical exam marks will be retained and they must appear again only in the theory
Papers.

7) If a student is not satisfied with the score or marks obtained in a particular subject can their performance in that subject be improved?
Ans - Yes, they can apply for improvement only once in public examination and as many times
as they want in On Demand Examination during the validity of their registration.
8) How do students obtain their result documents – Mark-sheet/ Certificate etc.?
Ans - The Mark-sheet and all the other documents are sent to the mailing address of the individual student by the concerned Regional Centre.

9) What is the procedure for obtaining the duplicate Marksheet/ Certificate from NIOS?
Ans - For obtaining duplicate copy of Marksheet/ Certificate, a student is required to download the application form from the NIOS website or obtain the same from concerned Regional Centres and thereafter apply to Marks and Migration Section, NIOS, Noida along with prescribed fee which is to be paid through Demand Draft, in favour of the Secretary, NIOS payable at NOIDA (U.P.)

10) What is the procedure for correction in the result?
Ans - A student if finds any discrepancy in the result may apply for correction within 30 days of the declaration of the result to the Regional Director of their respective region. The proforma of the application for the same is available on the NIOS website under Student Information Section.


11) How can students apply for re-checking of answer scripts?
Ans - NIOS provides an opportunity to the students to apply for re-checking of answer scripts in
which re-totalling and evaluation of left out part are done. The student needs to apply for re-checking within 15 days from the declaration of results along with the prescribed fee of Rs.200/- (Rupees two hundred only) per subject which is to be paid through bank draft, drawn in favour of Secretary, NIOS.

12) Can students also apply for re-evaluation of answer scripts?
Ans - Yes, NIOS also provides the facility of re-evaluation of answer-scripts only at the Senior Secondary level in theory papers. The student needs to apply for re-evaluation in any of the subjects, within 15 days from the date of declaration of result, either on a plain paper or in a prescribed proforma along with the processing fee of Rs.500/- per subject (for public examinations) which is to be paid through bank draft drawn in favour of the Secretary, NIOS at the city of concerned Regional Centre. The proforma for re-evaluation is available at the website.

13) Can a student also apply for re-checking and re-evaluation for Practical exams?
Ans - No, NIOS only provides the re-checking and re-evaluation facility for theory papers.

14) When the results of re-checking and re-evaluation are declared?
Ans - The result of re-checking and re-evaluation is declared within 45 days time after the last date of application.

15) When the Result Withheld (RW) cases are considered or decided and how to know the status for the same?
Ans - RW cases are decided after 40 to 60 days time from the declaration of the
main result. The final decision is displayed on NIOS website and a communication
Regarding the same is also sent to the student concerned.

16) Is there any relaxation given to differently abled persons in Practical exam also?
Ans - No. they are only considered for theory examinations. 
NIOS was established in November 1989 by the Ministry of Human Resource Development (MHRD). It provides a number of general, academic, vocational, life enrichment and community oriented courses at Secondary and Senior Secondary level. NIOS 10th and 12th admissions are conducted around the year in two blocks - block I and II. The admission for block II is open and the link for the same is given above.  The exam for Block I is held in April/ May while the block II examination is held in October/ November. NIOS imparts education through open and distance learning and examinations are held for granting certificates up to pre-degree level.