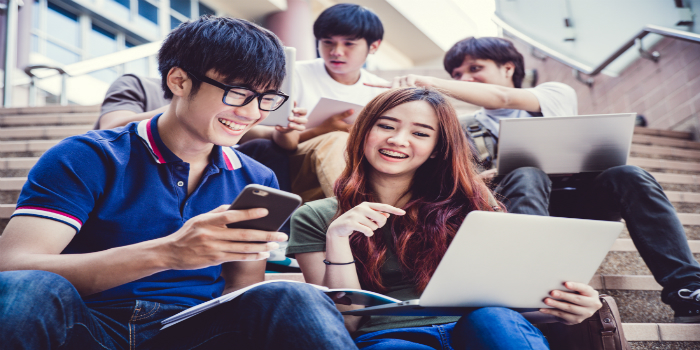 NIOS 10th Result 2018 – National Institute of Open Schooling (NIOS) will release NIOS 10th 2018 result for October exam in the second week of December 2018. NIOS 10th 2018 exams have been conducted from October 8, 2018, to November 5, 2018. The NIOS 10th result 2018 will be declared online and the link to check the same will be updated in this article. To check the result, students have to enter their roll number in the login window. The NIOS 10th class result 2018 October exam will be downloaded in pdf format and is provisional. Qualified candidates must collect their mark sheets, provisional certificate and migration-cum-transfer certificate from their Accredited Institute (AIs) or regional centre of NIOS after the result is announced. 
The NIOS Secondary result is usually declared within six weeks after the commencement of the exam. 
Last year the result of NIOS 10th for October session was announced on December 6. It is delayed this year and is expected to be released by the end of the second week of December 2018. NIOS result 2018 for block I was declared on June 4, 2018. Around 3 lakh students appear for NIOS 10th exam every year.
Read this article to get more details on NIOS 10th result October 2018, steps to check the result, and previous years' statistics.
Click here to check NIOS result 2018 for class 12
NIOS 10th Result 2018 Dates
The dates related to the declaration of NIOS 10th October result are given below: 
NIOS Result class 10 - Dates
| | |
| --- | --- |
| Events | Important Dates |
| NIOS 10th 2018 exam - Block II | October 8, 2018- November 5, 2018 |
| Declaration of NIOS result 2018 class 10 | December 2018 |
How to check NIOS Result 2018 class 10?
Students must go through the following steps carefully to check NIOS 10th class result.
Steps to check result of NIOS 10th 2018
Step 1: Click on the link to be provided on this page
 Step 2: Candidates have to enter their roll number in the provided space
 Step 3: Click on the 'Submit' button after entering the details
 Step 4: The result will display on the screen
 Step 5: Download and take a printout of the result
Click Here to view NIOS 10th result 2018 - Block II (Link will be activated after the announcement of result).
 Below is given the snapshot of the login page 
A snapshot of one of the previous years' result is provided below on this page.
How to access NIOS 10th result October exam via SMS?
The institute offers the facility to students to check the result via SMS. To get the result through SMS, they need to type NIOS12 <rollno> and send it to 5676750.
Details in NIOS Result 2018 Class 10th
The following details will be mentioned in the result. 
Candidate's name

Mother's name

Father's name

Date of birth

Roll Number

Enrolled from

Subject

Code

Marks obtained

Grade

Result Status 
NIOS 10th Result 2018 – Important Points
The examination authority will not entertain any enquires related to the date of declaration of result.

The copy of the NIOS result 2018 Class 10 will be sent to the Aggregated Institutions (Als) and Aggregated Vocational Institutions (AVIs) immediately after its declaration.

The mark sheet, provisional certificate and migration-cum-transfer certificate will be issued to successful candidates by Als/AVIs.

In the case of cancelled Als/AVIs, the concerned Regional centre will send the documents to the candidate's registered address via post.

Candidates who are yet to clear the required subjects will receive only the mark sheet. 
NIOS 10th Result – Previous Years' Statistics
The table given below provides the overall pass percentage, total number of appeared students, qualifying percentage of boys and girls of last 5 years.
Statistics of NIOS Board 10th Result
| | | | | |
| --- | --- | --- | --- | --- |
| Year | Overall Pass % | Girls' Pass % | Boys' Pass % | Total No. of Students Appeared |
| 2017 | 59.21 | 60.91 | 58.44 | 3,50,000 |
| 2016 | 61.38 | 61 | 61 | 3,49,385 |
| 2015 | 59.21 | 59 | 60 | 3,67,165 |
| 2014 | 56.67 | 55 | 56 | 3,11,231 |
| 2013 | 51.23 | 51 | 51 | 1,53,650 |
NIOS result for class 10 FAQ's
1) How do the students check their NIOS 10th examination results?
Ans- Students can check the result on NIOS website from the link given above in the article. They can also check the result on mobile phone via SMS or in offline mode at respective Accredited Institute (AI). A student is provided with Mark sheet, Migration Certificate and Provisional Certificate directly at the address given in the application form after successful completion of the course.
2) If a student fails in one or two subjects, do they need to give exam for all the subjects again?
Ans- No, the student only needs to appear for the subjects which are yet to be cleared (SYC).
3) If a student has not scored well in any subject, can they apply for improvement?
Ans- Yes, a student can apply for improvement once for the public examination while as many numbers of times as one want for on-demand examination during their registration validity.
4) How can a student apply for correction in the NIOS result 2018?
Ans- A student if not satisfied or finds any discrepancy in the result of NIOS 10th, they might apply for correction within 30 days post declaration of the result to the Regional Director of their region. The application form for the same is available on the NIOS website under the section for student information.
5) Can a student apply for re-checking or re-evaluation of answer sheets?
Ans- NIOS provides the facility of re-checking to students in which only re-totalling of left out part is done. While re-evaluation facility is not available at the secondary level. For re-checking a student must apply within 15 days post the declaration of the result. The application form is to be submitted along with the fee of Rs. 200 per subject which is to be paid in the form of demand draft in favour of secretory, NIOS.
6) Is re-checking or re-evaluation facility also provided for practical exams?
Ans- No, NIOS does not provide any provision for re-checking or re-evaluation in practical exams.
7) When is the result for re-checking or re-evaluation announced?
Ans- It is declared within 45 days post the last date for application.
8) When is the result withheld (RW) cases decided and how to check their status?
Ans- The decision for RW category is made post 40 to 60 days from the declaration of the result which is displayed on the website and a communication regarding the same is also sent to the student concerned.
9) Are differently abled persons also given any relaxation for the practical exams also?
Ans- No, the consideration is only for the written or theory exams.
10) How can a student obtain a duplicate mark sheet/ certificate?
Ans- A student can apply to the marks and migration section on the application form available at website or regional centre along with the prescribed fees which are to be paid through a demand draft in favour of Secretary, NIOS payable at Noida (U.P).
11) Is NIOS considered at par with other boards?
Ans- All boards whether state or central including NIOS follow NCF 2005. Thus, NIOS holds equal value to that of any state or central board.
Explore colleges and exams in India
| | | |
| --- | --- | --- |
| All Colleges | Top Colleges | Top Exams |
| | | |
| | | |
| | | |
| | | |
| | | |