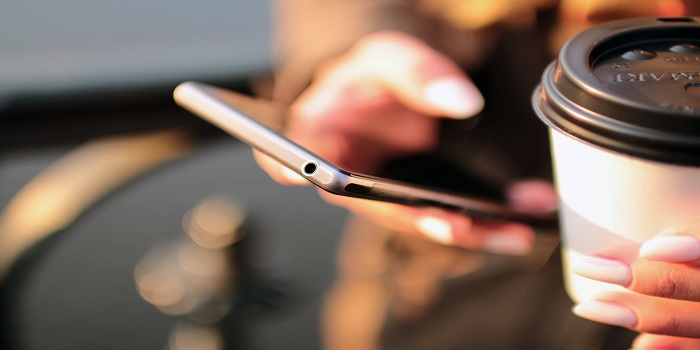 NIOS Admission Status 2019 – After the submission of NIOS admission form, candidates can check the admission status of NIOS 2019 by using the reference number generated after the payment of examination fee. NIOS admission status 2019 will help candidates track their status of admission until their admission is confirmed. NIOS exam for Block II is slated to be conducted in October 2018. Candidates can pay their examination fees until July 10, 2018, after which they will get the reference number. NIOS is conducted twice a year in April (Block I) and October (Block II). The admission process will conclude on September 15 and March 15 for both the blocks respectively and the last date to deposit the exam fee is July 10 and January 10 every year for both the blocks. Read the complete article below to know more about NIOS admission status 2018 for block II, registration and admission for Block I 2019 and more.
It is important to note that the NIOS Admission 2019 for Block II will begin in September 2018 and only after the payment of fees, a candidate will be able to keep a tab on the NIOS admission status 2019.
Latest: NIOS Admit Card 2019 released (Theory & Practical). Click here
 To check NIOS admission status, Click here
To download NIOS Admit Card 2018, Click here
NIOS 2019 Dates
All the important dates starting from admission, exam fees payment till results are listed below. Candidates must keep this calendar of exam dates of NIOS 2018-19 handy so as not to skip any event.
NIOS registration submission date
Stream 1
(Block 1)
Stream 1
(Block 2) 
NIOS application begins
March 16, 2018
September 16, 2018
Submit NIOS application without late fee until
July 31, 2018
January 31, 2019
With late fee of Rs 200
August 1-15, 2018
February 1-15, 2019
With late fee of Rs 400
August 16-31, 2018
February 16-28, 2019
With late fee of Rs 700
September 1-15, 2018
March 1- 15, 2019
NIOS exam date
March/April
October/November 2019
The online registration for NIOS for class 10 and 12 (block II - October-November 2019) has begun online from September 16, 2018. Candidates have to first register online to fill NIOS admission form for class 10 and 12. Students who wish to appear for secondary and senior secondary examination can fill NIOS online admission form for block II till January 31, 2018, without late fee.
NIOS Admission Fee Structure 2019
Given below is the fee structure for admission to NIOS block II for the Secondary/Senior Secondary courses. The table below includes charges for registration, cost of study materials, Personal Contact Programmes (PCPs), Identity Card, evaluation of assignments, etc.  
Fee Structure for Admission
Course

General category

Exempted category

Male

Female

SC/ST, Ex-Servicemen, Male Female Persons with Disabilities(PWD)

Secondary Course

a) For 5 subjects

Rs.1485

Rs.1210

Rs.990

b) For each additional subject

Rs.600

Rs.600

Rs.600

Senior Secondary Course

a) For 5 subjects

Rs.1650

Rs.1375

Rs.1075

b) For each additional subject

Rs.600

Rs.600

Rs.600
NIOS Admission Status 2019 – Important Points to remember
After successful submission of Online Application Form for Admission to Stream 1 Block II, the candidate will get a confirmation on his/her email address and Mobile Number submitted during registration process.

Candidate can make the Payment during the registration process or he/she can also make the payment later by logging into Student Panel using the user name and password sent on his/her email.

After successful payment of the Admission fee, candidate will be communicated through email with payment receipt. He/she can also print/download the payment receipt and the Application Form from his/her dashboard after login.

Study Material/Books from NIOS will be sent to the learner within 15 working days after receipt of the payment to NIOS. Candidate will be able to see the Tracking ID of his/her study material in the dashboard.

Candidates will be required to upload the copy of the form and the documents online. In case of any discrepancy in the submitted online application form/documents, candidates shall be required to submit the printed application form along with the documents and photograph. This requirement will be communicated to him/her through email and SMS.

After successful verification of the required documents/photo uploaded during registration, the candidate will get a confirmation along with the Enrolment Number on his/her email and SMS on his/her mobile number.

The learners will be able to print their Identity Card (ID Card) from the dashboard after login only after the admission is confirmed and the Enrolment Number is generated.
NIOS Admission Status 2019 –How is it communicated?
The admission to a particular course is normally confirmed by NIOS by issuing an Identity Card having his/her admission particulars as per the records available with NIOS. On confirmation of admission, Enrolment Number is also informed to the learner vis SMS or Email. Candidates can log onto the students dashboard using the enrolment number. If any discrepancy is noticed at any stage of admission and even if the Identity Card is issued, the admission will be cancelled and result will not be declared even if you have appeared in examination.
What is NIOS Student Portal?
Dashboard in the learner's login will provide the feature to manage all the student related activities like Printing the Application Form, Printing the Fee Payment Receipt, Printing the Identity Card/ID Card, checking the status of the study material which will be sent to the learner from NIOS free of cost, registering for exams, examination fee payment and other e-services. The portal will show the NIOS admission status as confirmed as it is only after the confirmation of admission that a candidate can access his/her dashboard. 
NIOS admission status 2019 - Correction in Admission Record
As soon as a candidate's admission to NIOS is confirmed, an Identity card is issued with details like Candidate's name, date of birth, subjects opted etc. Candidate must check for the accuracy of these details. In case of any discrepancy, the same should be brought to the notice of the concerned Regional Centre of NIOS through the allotted study centre or as per latest instructions issued in this regard. Application for correction in the admission and prior to appearing in the first examination of learner will be considered only within 3 years from the date of registration for admission along with documentary proof. However, it is desired that correction may be requested before the issue of Admit Card. Candidates must note that no request for correction will be accepted after 3 years from the date of registration and after appearing in examination.
NIOS Fee for correction in Admission Record 2019
Given below is the fee for correction, if any, in the admission records. This fee has be paid in addition to the admission and exam fee.
| | |
| --- | --- |
| Type of Correction | Amount |
| Correction in Learner's name / Father's name / Mother's name / Guardian's name after admission | 100/- |
| Correction in the Date of Birth of the learner | 100/- |
| Change in Learner's name / Mother's name / Father's name/ Guardian's name | 200/- |
| Change in the Date of Birth of the learner (as per rule) | 200/- |
| Correction of Photograph | 100/- |
| Change in learner's address | 100/- |
| Change of Study Centre | 400/- |
| Transfer of Credit fee (per subject) | 150/- |
| Transfer of Credit fee (per subject) in case the request for TOC is made after registration (as per rule) | 500/- |
| Late Fee of Confirmation of Admission due to non-receipt of Admission Form/any other discrepancy. | 1500/- |
| Late Fee for submission of Assignments (TMA) (Per Subject) | 1500/- |
| Issue of Duplicate Identity Card for the second time. | 500/- |
| Change of Examination Centre for Public Examination as well as for On-Demand Examination | 1500/- |