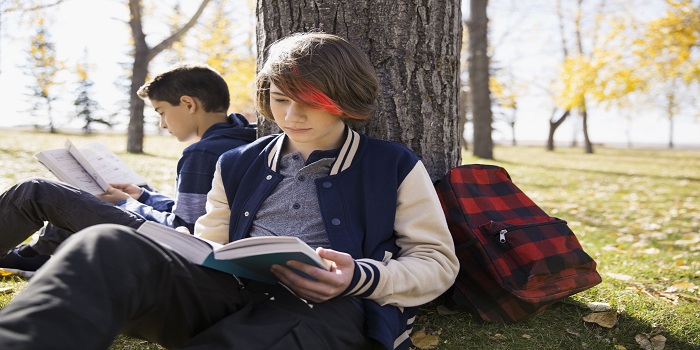 Millions of students appear for Class 12th board examinations every year in India. Approximately, 12-13 lakh students apply for engineering exam or JEE, 12-13 lakh apply for medical exams like MBBS and BDS programmes,15-20 lakh apply for Humanities and other programmes across universities and nearly 3 lakh go abroad for pursuing higher education. Nearly 85-90% students who pass out of Central Board of Secondary Education (CBSE) schools and Council of Indian School Certificate Examination (CISCE), popularly known as ICSE schools, stay back in the country and pursue their higher education. A majority of students passing out of International Baccalaureate (IB) and International General Certificate of Secondary Education (IGCSE) go abroad for higher studies. The data of aspirants shows that 55-60% of students getting into the IIT and NIT systems have pursued their education from CBSE.
CBSE and ICSE - National Boards
The two national boards which share the maximum number of schools across India are CBSE and ICSE. Over the last decade, CBSE has brought in various changes in its curriculum. CBSE now focuses more on application-based learning. The first choice of students generally passing out of CBSE schools is either Engineering or Medicine. Since it is the CBSE that conducts all-India entrance exams like JEE and NEET such students are well equipped to crack them. As Savita Arora, Principal of Delhi's Bharti Public School puts it, "CBSE curriculum covers the syllabi of most competitive examinations, whereas ICSE pays additional focus on English. If you want your child to apply to foreign countries for college education, IB curriculum will be helpful. However, International Baccalaureate schools are generally 'international' schools and leave a huge hole in the pocket of a middle class parent."
ICSE Board schools focus equally on languages, art and science and there are more choices and freedom for students to decide the subjects. Some of the teachers feel that CBSE students have an edge over others when it comes to taking the UPSC and other administrative service examinations whereas for entrance exams abroad like SAT and TOEFL, students from the ICSE syllabus are better placed than those from CBSE due to more emphasis on English language and literature.
For better understanding- students, parents and others concerned- can find the pros and cons of the boards below.
Pros of schools following CBSE Board:
CBSE Board has a large network of schools in India.
All CBSE schools follow standardized textbooks (NCERT).
Offers syllabi which is accepted and in-line with most undergraduate entrance exams.
Much important to those parents who keep reloacting within India and thus, require a standardized curriculum.
Favoured by those who wish to pursue engineering/medical after schooling.
Much focus on Maths and Science. Less on languages.
Cons of schools following CBSE Board:
Lesser number of subjects and less flexibility with regards to deciding the subjects as compared to ICSE Board.
More theoretical approach towards study.
Less focus on languages.
Have no provision to choose individual subjects in Class 11th and 12th.
Pros of schools following ICSE Board:
Flexibility to follow any textbook of their choice.
Students from non-affiliated schools are not allowed to sit for exams.
Equal focus on Science, Language and Arts.
Offers a larger variety of subjects to choose from.
More emphasis on English language and literature.
Higher focus on practical learning than theoretical learning.
Cons of schools following ICSE Board:
ICSE Board curriculum is considered to be tougher.
Higher number of subjects.
IB - International board
Lately, boards like IB and Cambridge International Examinations (CIE) have gained prevalence in high end schools in India. These international boards focus on all-round development of students with an inquiring, caring and knowledgeable mind-set. It has 3 sections, the PYP (Primary years program) - KG to 5th std, MYP (Middle years program) –Std 6-10 and the DYP(Diploma years program)- Std 11 and 12. Students who complete schooling from these international boards seldom stay back in India to complete their higher education. The reason for migration is that only a few colleges in the country accept these scores. Another issue is that by the time IB results are announced application process in most of the colleges get over and so a student has to wait for year to get into an Indian college. According to Wing Commander Kishenlal Ganesh (Retd), CEO of Jain International Residential School (JIRS), Bangalore, "International curriculum like IG Cambridge- UK and IB are much advanced courses encouraging children's creativity, exploration and research. CBSE is more knowledge-based and is excellent preparation for Indian Universities as all competition exams are based on CBSE syllabus."
Where most parents want their children to go to international universities, following an international curriculum makes more sense. The choice depends very much on the academic performance and interest of students too.
Pros of schools following IB Board:
Popular worldwide.
Lot of freedom in learning. Does not follow standardized textbooks.
Focus of IB curriculum is on Analytical skills, language, arts and humanities.
The focus of IB Board is more on applied knowledge instead of rote learning.
Beneficial if you wish to pursue higher eduaction from abroad.
Cons of schools following IB Board:
Not much aligned with the national entrance exams curriculum.
Very few schools as compared to CBSE and ICSE.
Expensive than CBSE and ICSE Boards.
Difficult to find private tutors.
State boards
A report published by the NCERT after a study conducted across 7,216 schools, affiliated to 33 state boards and two national boards found that the children studying in state boards perform good in sciences and social science subjects but lag behind in English and Math. There are some good schools in state boards that prepare children for state level engineering and medical entrance tests. A large number of students from state boards also opt for higher education at state universities located nearby.
Pros of schools following State Boards:
Curriculum relatively easier than the national and international boards.
Unique to every state in India.
Students passed out from State Boards are allowed to appear in national entrance exams like IIT JEE, NEET etc.
Cons of schools following State Boards:
Syllabus not comprehensive enough which can prove a dampener in entrance exams.
Rote learning technique followed.
Not widely accepted.
All subjects other than language subjects are studied in the regional languages unlike CBSE and ICSE.
Way forward
The purpose of a board and its curriculum is to prepare an individual who is not only successful in career but also in life by providing him a holistic environment. With changing time, boards have upgraded and adopted new techniques so that their children are better than others. A pertinent issue is the quality of teaching and remuneration of teachers. In the US, school teachers are well paid and the system ensures that they keep on upgrading themselves as they realise their responsibility to shape future generations. Thus, to encourage quality delivery of education in India, teachers should be paid well and undergo training programmes to stay abreast with the changing scenario.