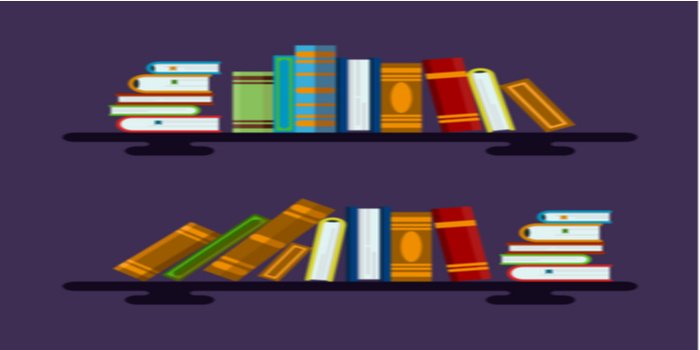 Khushboo Verma, 27 Nov 2018
TBSE 12th Syllabus 2019: Candidates who will be appearing for class 12 exam must check TBSE 12th syllabus as it will give them detail about important topics of each subject. The TBSE 12th syllabus is published by Tripura Board of Secondary Education (TBSE). Using TBSE new syllabus will help candidates effectively prepare for their exam while avoiding the topics that are not important. This in turn the TBSE syllabus for class 12 will also save a lot of time to students while preparing for TBSE 12th 2019. Tripura Board syllabus for class 12 includes topics from Physics, Chemistry, Mathematics, to name a few. The TBSE 12th board exam 2019 will be conducted between second week of March to second week of April. To know the specific topics from subjects such as Mathematics, Physics and Chemistry, candidates should go through complete TBSE  syllabus  2019.
 Latest - Tripura Board 12th to adapt CBSE syllabus and NCERT books from the new session 2019-2020 
TBSE 12th Exam 2019
| | |
| --- | --- |
| Events | Dates |
| Time table/ date sheet | January, 2019 |
| Examination | Second week of March to Second week of April, 2019 |
| Result | May/June, 2019 |
TBSE 12th Syllabus 2019: Subject-wise topics
Candidates can check the table for Tripura board syllabus for class 12 to prepare for the exam accordingly. This table contains subject-wise syllabus of various subjects, such as English, Physics, Chemistry and Maths
| | |
| --- | --- |
| Subjects | Topics covered |
| English | 1) Prose- Dream and Message(From ignited Minds) - Abdul Kalam, A Trip Up the Brahmaputra - Lila Majumder, After Twenty years - O Henry, Midsummer Night's Dream(Act V, Sc. –I) - William Shakespeare. 2) Poetry-Crossing the Bar – Tennyson, The Lake isle of Innisfree - W.B. Yeats , Macavity, The Mystery Cat - T.S. Eliot , An Elementary School Classroom In a Slum - Stephen Spender. 3) Comprehension. 4) Grammar-Editing, Dialogue completion, Transformation (Interchange of Simple, complex and Compound) (Topics: Subject-verb-concord, Verb Forms, Preposition, Conjunction, Modals and Determiners) |
| Mathematics | 1) Relations and functions. 2)Algebra-matrices, determinant. 3) Calculus-Continuity and Differentiability , Applications of Derivatives, integrals, Application of integrals. 4) Vectors and Three - Dimensional Geometry. 5) Linear Programming. 6) Probability |
| Physics | Electrostatics, Current Electricity, Magnetic effect of current & Magnetism, Electromagnetic induction & Alternating current, Electromagnetic Waves, Optics ,Dual Nature of Matter, Atoms and Nuclei, Electronic Devices, Communication Systems |
| Chemistry | Solid State, Solutions, Electro chemistry, Chemical Kinetics, Surface Chemistry, General Principles & Processes of Isolation of Elements, p-Block Elements, d-and f-Block Elements, Co-ordination compounds, Haloalkanes and Haloarenes ,Alcohols, Phenols and Ethers, Aldehydes, Ketons and Carboxylic acids , Organic Compounds containing Nitrogen , Biomolecules, Polymers, Chemistry in Everyday life |
| Biology | Reproduction in Organisms, Genetics and Evolution, Biology and Human Welfare, Biotechnology and its applications, Ecology and Environment |
| Geography | Geomorphic Processes and resultant Landforms, Cycle of Erosion, Drainage Pattern, classification, characteristics and relation with structure and topography, Soil :- Definition, factors of soil formation , Climate, Concept of Economic activities , Secondary Activities – Industry, Population , Settlement, Regional Economic Development |
| History | Historiography, Growth of colonialism and expansion of imperialism, Colonial supremacy and its impact on India and China, Imperialism and the Social, Economic and Cultural reaction, Colonial Administration and reaction of the Indians, The cold war, Decolonization and nation building |
| Political Science | Major Political Concepts 07 II. Organs of Government 10 III. Executive in India 09 IV. Legislature in India 11 V. Judiciary in India 09 VI. Local Self Government 10 VII. International Relations and Politics 07 VIII. International Relations in the Post Second 09 World War Period IX. U.N.O 09 X. Foreign Policy |
| Business Studies | Part A-Principles and functions of management, nature and significance of management, principles of management, planning , organizing, staffing, controlling. Part B-Business finance and marketing, financial management and consumer protection |
Candidates can check the TBSE 12th syllabus pdf here 
Tripura Board 12th Exam Pattern 2019
Along with TBSE 12th syllabus 2019 , candidates must be also aware of exam pattern. Knowing exam pattern of TBSE 12th exam 2019 will help candidates to know the marking scheme, topic-wise question weightage etc. The Tripura Board 12th exam is conducted for a total 500 marks. Students will be required to secure 150 marks in order to pass the exam. In Science paper, TBSE has allotted 70 marks for theory paper and 30 marks for practical whereas 90 marks is allotted for Maths theoretical paper and 10 marks for project. The board exam for English and Business studies is held for 90 marks and practical for both the papers are conducted for 10 marks. The types of questions asked are multiple choice question and objective. Candidates can check the pdf given above to get a complete detail on the exam pattern.
To prepare well for TBSE 12th exam, candidates must practice the sample papers, which careers360 provides here for free. Students should click on the link here to download the question papers.
Tripura Board 12th Date Sheet 2019
The Tripura board class 12th exam will be held from the second week of March to second week of April, 2019. The exam is held for three hours (12 pm to 3:15 pm) and starts with English and concludes with Business Economics and Economics. The result for the same will be declared in May/June.