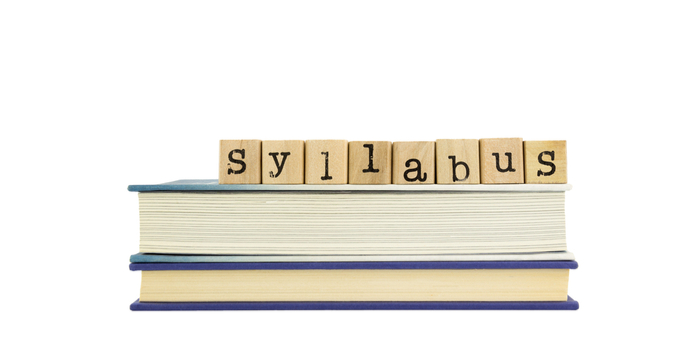 Sainik School Syllabus 2019 – Sainik School Society prescribes the syllabus of Sainik School entrance exam Class VI and IX. Sainik School 2019 syllabus comprises subject-wise topics covered while preparing the question paper for the All India Sainik School Entrance Examination (AISSEE). Students planning to appear for the test must cover all topics included in AISSEE syllabus so that they can ace in the examination. Sainik school syllabus 2019 for class VI comprises Mathematics and English and that for class IX consists of Mathematics, English, Science, History, Civics and Geography. Class VI and IX entrance tests will be held for 300 and 400 marks, respectively. The written test for Sainik School admission 2019 will be held in the first week of January 2019. For more information on Sainik school syllabus 2019 such as subjects, subject-wise topics, exam pattern and so on, read the entire article.
Sainik School Syllabus 2019 – Important points
AISSEE syllabus 2019 comprises all the topics and sub-topics from each subject included in the entrance test.

Cover all topics in the Sainik Sainik School syllabus 2019.

After going through the syllabus, go through Sainik School exam pattern for the admission entrance test. The same has been provided below.

When done with the preparation, practice Sainik School sample papers and previous year's question papers.
Sainik School Exam Pattern 2019
All questions asked in the Sainik School entrance test are objective type (OMR based). There will be no negative marking for unanswered questions or wrong answers. After going through Sainik School syllabus 2019, students must go through the exam pattern so as to divide their preparation time accordingly. Details of Sainik school exam pattern 2019 have been provided below:
Sainik School Admission 2019 - Exam pattern
| | | |
| --- | --- | --- |
| Particulars | Details (Class VI) | Details (Class IX) |
| Medium of question paper | English / Hindi | English |
| Sections Covered | Maths, GK, language and Intelligence | Maths, Intelligence, English, General Science and Social Studies |
| Total marks | 300 | 400 |
Sainik School Syllabus 2019 -
AISSEE syllabus 2019 for both class VI and IX entrance tests have been given below:
Syllabus for AISSEE written Examination
Sainik School Syllabus 2019 - Class IX

Subjects

Topics Covered

Mathematics

Squares and Square Roots; Cubes and Cube Roots; Rational Exponents

and Radicals; Profit, Loss and Discount; Compound Interest; Algebraic Identities, Polynomials, Equation in one variable; Parallel lines; Quadrilaterals and special types of Quadrilaterals; Areas of plane figures: Triangle, Quadrilaterals, Circle; Circumference of Circle; Surface Areas and Volumes: Cylinder, Cone, Sphere & Solids; Statistics: Mean, frequency table.

English

Letter Writing: Formal and Informal; Comprehension/ Paragraph/ Passage

Writing (150 words); Constructing a story from the outlines; Comprehension Passage; Types of sentences; Spotting Errors; Active & Passive Voice; Reported Speech; Clauses, Prepositions, Tenses, Articles, Antonyms & Synonyms; Rearrange jumbled words into meaningful sentences; Adjective Forms, Adverb Forms; Comparative and Superlative

Degrees; Question Tags and Framing sentences with words.

Science

The Universe, Soil, Air, Transformation of substances, Structure of Atom, Metals and non-metals, Carbon, Cell structure of function, Micro organisms, Refraction of light, Electricity and Magnetism, Sources of Energy, Common diseases, Food production and management – basic practices. The syllabus is as per the NCERT Text book for Science and Technology in class VIII.

History

India and the Modern world, India in the 18th century, The rise and growth of British Rule in India, Administrative structure, Policies and impact of British rule, Revolt against British rule, British policies and administration in India after 1857, Changes in Economic life, Religion and Social reform movement, Cultural awakening, Struggle for Swaraj, Nationalist Movement from 1923 - 1939, Achievements of Independence.

Civics

Natural Disasters - Earthquake, Volcanoes, Cyclone, Floods, Environmental

degradation, Development issues, Globalisation, United Nations - International agencies, Human Rights, India and the United Nations, Foreign Policy of India, India and its Neighbours.

Geography

Resources, Types and developments, Natural resources - Land, Soil, Water,

Minerals, Energy, Plants and Wildlife., Agriculture, Manufacturing Industries., Human resources. NCERT - Social Science Text Book class VIII Part I and Part II

Sainik School Syllabus 2019 - Class VI

Mathematics (Arithmetic)

Addition, Subtraction Multiplication and Division of numbers, fractions and decimals, BODMAS Rule, LCM and HCF, Unitary method, Average, Percentage, Profit and loss, Simple Interest, Square root, Area and Perimeter, Ratio and Proportion, Geometry, Triangle, Circle, Algebraic expressions.

English

Composition / Paragraph Writing, Comprehension Passages, Tenses,

Sentences -Negative, Affirmative and Interrogative, Prepositions, Articles, Framing Questions, One Word answers/fill in the blanks, Singular & Plural forms, Homonyms, Synonyms & Antonyms, Spelling, Make meaningful sentences from jumbled words, Constructing sentences with words.
About Sainik School Admission 2019
AISSEE is held for admission to 26 Sainik Schools situated all over India. The Sainik Schools are all-boys residential schools run by Sainik Schools Society under the Ministry of Defence. Sainik School admission 2019 is conducted by Sainik School Society for filling up seats in class VI and IX of the schools. The admission process includes an entrance test which is held in the month of March. The test comprises questions from topics covered in Sainik School syllabus 2019. Sainik School merit list will be published in the third week of March and candidates clearing the written test will be called for the interview and a medical examination. Following this, the final merit list will be released in third week of March.