MP Board 10th Preparation Tips - Know Study Tips to Crack MP Board Class 10 Exams
MP Board 10th Preparation Tips - Class 10 is considered as a foundation step for the bright career of a student. The marks scored in MP Board 10th exams are the deciding factor for choosing the right stream in Class 11. With proper guidance and the right preparation strategy, students can score excellent marks in the MP Board 10th exams 2020. The MP Board 10th Preparation Tips will be helpful in academics as well as for competitive exams. Here in this article of MP Board 10th Preparation Tips, we have compiled some of the best preparation tips for the students. Students are required to follow the syllabus, read the prescribed books and go through the previous year question papers to pass the examination with flying colours. Read further to know the MP Board 10th study tips in details.
Latest: MP 10th Board result 2020 is expected to be declared in the first week of July 2020. Check updates here.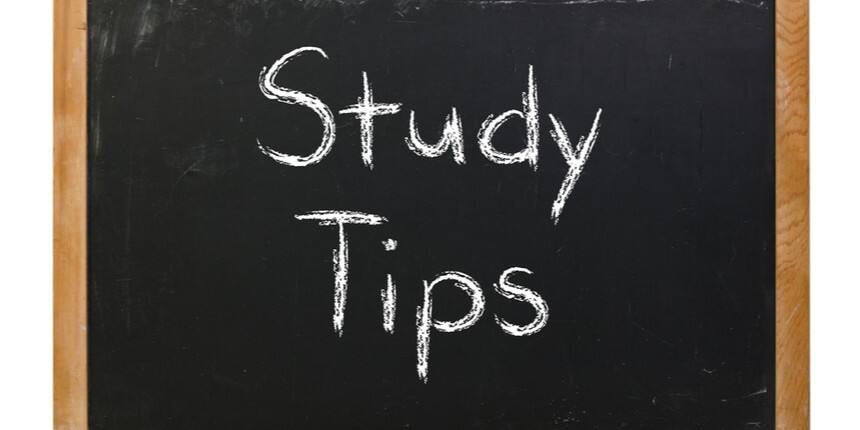 MP Board 10th Preparation Tips
Students appearing the MP Board class 10 exams must read all these study tips to crack MP Board 10th exams. These tips will be helpful in scoring excellent marks in the MP Board 10th result 2020.
Follow the Syllabus
This is one of the most important MP Board 10th study tips which every student should follow. Before starting the preparation for the exams, one must go through the complete MP Board 10th Syllabus and follow it religiously. The syllabus helps in preparing the basic outline for the topics which are to be studied during the academic session. Students will get know about the important topics, marking scheme, chapters and a lot more things in the syllabus. While checking the syllabus, students must highlight important topics for particular subjects.
Make Proper Study Plan
Decide how many hours you wish to dedicate to any particular subject, depending on the difficulty level. Say you find Maths a bit more difficult in comparison to other subjects, then give more time to Maths. Give at least 6 hours daily for self-study. Fix the hours to study any subject and do not forget to take small breaks in between. Another important MP Board 10th preparation tips is to take proper sleep. Focus on each and every subject. Do not skip any subject or topic only because you find it easy.
Refer to the prescribed Books
Students must refer to the NCERT books prescribed by MP Board only. These books provide the topics and concepts of each subject in a simple and crisp language. Students can easily understand the topics with the help of relevant diagrams, flow charts and examples provided in the NCERT Books for class 10. The practise questions given at the end of the chapter are also very important. Below are the subject wise NCERT Books for class 10 -
Practice Question Papers
During your preparation, it is very important to practice MP Board 10th model papers side by side. Through this, you will get to know about the areas where you are lacking, and you can work on them in the meantime. The Question papers will also help in understanding the exam pattern and marking scheme of the question paper. Students can check the type of questions asked in the exam from the question papers. It is important to solve the question paper in the stipulated time. This way you will be able to learn how to manage time effectively during the examination.
Revision is the Key
Most of the students skip this important step during preparation and they only revise a few days before the examination. To score well and memorise each and every topic, students must revise on a regular basis. Set a day in a week for revision and practice questions. Make short notes or flow charts for every topic, this will help you in revision.
Take proper rest and Keep your Body Fit
Do not indulge so much into studies that you will start ignoring your health. It is important to eat properly and eat a healthy diet. Stay away from junk food for some time. Meditate and stretch for 20-30 minutes daily. Take proper rest and sleep on time.
Frequently Asked Question (FAQs) - MP Board 10th Preparation Tips - Know Study Tips to Crack MP Board Class 10 Exams
Question: How many hours do I need to study daily to get 90 per cent marks in the board exams?
Answer:
Ideally, you have to study at least 6 to 8 hours daily to obtain high marks in the board exams.
Question: Do I have to refer to reference books other than the prescribed books to get good marks?
Answer:
No, you must cover the course books only to get good marks.
Question: How can I revise for the Maharashtra Board exams in last 15 days?
Answer:
Focus on important topics, and do not read any new topic right before the exams.
Questions related to MP Board 10th
Showing 1 out of 1 Questions
27 Views
Kya 15th june ko mp board 10th ka result aa skta hai?
Hello Nandini,
The probability is 50-50. As no official notice has been released regarding the result of MP board 10th standard, we can only assume. Keeping in mind that the lockdown has opened a lot, the chances of declaring the result soon are high. Keep in touch with the news.
All the best~