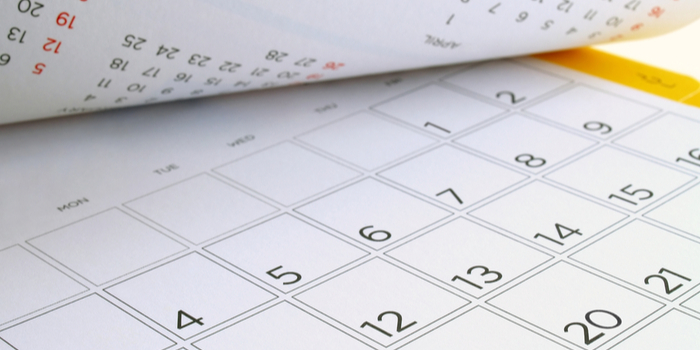 CGBSE 12th Time Table 2019 - Chhattisgarh Board of Secondary Education has released the CGBSE 12th 2019 Time Table on December 22, 2018. The exams will be conducted from March 2 till March 29, 2019. Chhattisgarh Board Class 12th Time Table 2019 mentions the schedule of exam. It consists of a list of all the subjects covered in Chhattisgarh Board class 12 along with the dates of the exam. Students preparing for the 12th board examination conducted by Chhattisgarh Board can plan and streamline their revision of all subjects now that the CGBSE 12th time table 2019 has been released. The exams will begin at 9:00 am and will end at 12:30 pm. Students must lists down all the topics of each subject and plan preparation for CG Board 12th accordingly so as not to leave any important topic. Read the entire article for more details on the CGBSE 12th date sheet 2019.
CGBSE 12th Time Table 2019
Subject

Exam date

First language-specific: Hindi, English, Marathi, Urdu




March 2, 2019

History, Physics, Elements of Commerce and Management, Elements of Science and Maths for Agricultural, Drawing and Painting, Food and Nutrition 

New course - Physics and Business studies

March 6, 2019

Economics, Biology, Applied Economic and Commercial Geography, Industrial Organization, Elements of Animal Husbandry and Poultry Farming, History of Indian Art, Elements of Science

New course - Biology and economics




March 8, 2019

Second Language General: Hindi, English, Sanskrit, Marathi, Urdu, Punjabi, Sindhi, Bengali, Gujarati, Telugu, Tamil, Malayalam, Kannada, Odia

March 11, 2019

Indian Music, Drawing and Designing, Dancing, Steno Typing, Agriculture (Art-Group), Sociology, Psychology, Home Science Anatomy Physiology

March 13, 2019

Political Science, Chemistry, Book-Keeping and Accountancy, Crop Production and Horticulture, Still Life and Designing, Physiology and First Aid

New course- Chemistry and accountancy

March 15, 2019

Mathematics, New course - Mathematics

March 18, 2019

Geography

March 19, 2019

Commercial Mathematics

March 23, 2019

Retail Marketing Management, Information Technology, Automobile Service Technician, Healthcare, Agriculture

March 26, 2019

Sanskrit (Humanities Group), Sanskrit Specific (First language)

March 27, 2019

Computer Application (Art and Commercial)

March 28, 2019

Environment 

March 29, 2019
JEE Main Sample Paper
Download Free Sample Paper For JEE Main
Download Now
Chhattisgarh Board has prescribed the syllabus and exam pattern of CGBSE 12th 2019. Topics covered in some of the subjects are listed below:
Topics covered in CGBSE 12th syllabus 2019
| | |
| --- | --- |
| Subjects | Topics covered |
| English | Prose- Fight against Malaria, The Trust Property, The Last Leaf, Poetry-Indian weavers, Daffodils, Middle age, unseen passage, Vocabulary-synonyms, antonyms, word formation, suffix, prefix, phrases, Grammar-Tenses, determiners, prepositions, modals, degree of adjectives, Writing-essay, letter |
| Maths | Matrices, Determinants, calculus, Algebra, relations and functions, Applications of derivatives, Vectors and three dimensional geometry, linear programming, Probability |
| Chemistry | Solid state, solutions, electrochemistry, chemical kinetics, surface chemistry, general principles and processes of isolation of elements, p-block elements, d-and f-block elements, alcohols, phenol and ether, bio molecules, polymers |
For more on syllabus and exam pattern, click on the link provided above.
CGBSE 12th Time Table Questions Papers
Students must solve and practice as many Chhattisgarh 12th sample papers as possible for better preparation of the exam. These will familiarize them with the exam pattern and marking scheme followed in the exam. Students will also get to know the level of difficulty and type of questions doing round in the exam every year.
Chhattisgarh Board will release the result of CG Board 12th 2019 in the first week of May, 2019 in the online mode. Students will be required to enter their roll number as mentioned in the admit card to download their result. It'll mention the marks scored by student in all subjects.
Check other Boards Exam time table and Result