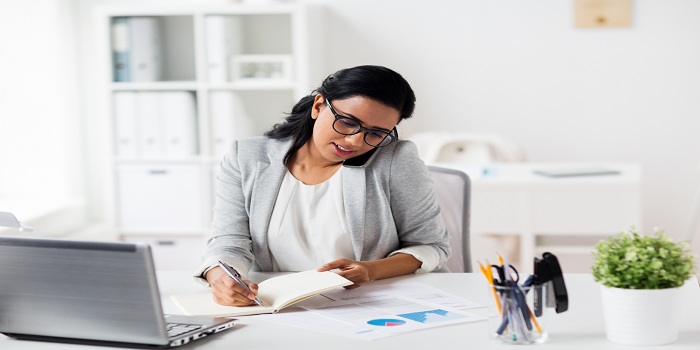 Bhanu Pratap Singh, 23 Feb 2018
Career as Growth Hacker - Growth hacking is one of the highest paying and the fastest growing marketing jobs today. When start-ups need instant expansion, growth hackers step in, helping them achieve their business goals. Read the complete article below to know more about career as growth hacker. Relatively a new concept, the term 'Growth Hacker' was coined in 2010. There is still a lot of ambiguity around the term, especially in India. Many people are still clueless about what the true meaning of the term. On a basic level, growth hacking involves experimenting with new concepts, analysing and tweaking the concepts in order to aid the growth of the business.
Growth hacking is especially relevant for start-ups as they not only need to grow the business on an immediate basis but also create a brand value to attract customers.
Who is a growth hacker?
Growth hacking is usually done with the help of the new age marketing tools such as social media, viral marketing, and email marketing. Growth hackers are usually marketers, engineers and product managers and they are involved in engaging the customer base of the business. Growth hackers not only aim for optimization, but they lay a huge emphasis on lead generation.
Qualifications required to become a Growth Hacker
Career as a growth hacker is one of the highest paying and the fastest growing marketing jobs today. As such, there is no particular eligibility for a growth hacker. A person who wants to make a career as a growth hacker must be at least a graduate. A growth hacker is also required to keep himself/herself updated with all the digital marketing mediums. A person with career as a growth hacker has to have a grasp of everything which comes under the digital marketing umbrella, such as SEO, analytics, viral growth, copywriting, landing page optimization among other things. But the most important aspect is to understand analytics.
Skills required for a Growth Hacker
When it comes to expertise, there are a few skills which are important and technical in nature and need to be learned. People choosing career as growth hackers need to combine creativity with rigorous analysis. These skills have to be a mix of technology, marketing and analytics. Here are a few skills which growth hackers need to learn.
Analytical skills required 
Statistics: When you need to understand the data, it is important that you understand statistics. Statistics is often termed as the language of data and in order to understand and interpret the data, you need to know the language. This will help you to enable the use of the existing data for the growth of the business.
Data analytics: When it comes to analytics of online platforms, it is very specific. Analytics can be in terms of unique users, pages, sessions, bounce rates, ad-words and many more. As a growth hacker, it is your responsibility to understand these concepts.
Technical skills required
Learning and understanding spreadsheets: If you want to understand data, then it is important that you learn the use of a spreadsheet. It is the basic tool for collecting and interpreting data. This will help you in getting important insights. With the help of the spreadsheets, you will also be able to interpret data in different ways. You will be able to look data from different angles.
This will help you to make informed decisions regarding your marketing strategies.
Coding
With career as a growth hacker, it is important for you to know some basic coding. Having the knowledge of basic coding will help you to write an easy script through which you can automate your work. Moreover, the basics of programming also help in a better communication with the programme, which in turn, will make things much easier.
INTERVIEW
Where demand outstrips supply
Pradeep Chopra
CEO, Digital Vidya
Careers360: How would you describe the growth hacking scenario in India?
Pradeep: Growth hacking in India is picking up at a very fast rate. This growth is largely fuelled by the growth of digital media in India. I searched on LinkedIn for people with 'Growth Hacker' profile in India and I can see close to 700 results, which is a significant number. The equivalent number for US is around 900 only. Similarly, 'growth hacking' keyword is searched over 3600 times in Google on monthly basis in India. For the same reason, Growth hacking is one of the key modules of our Digital Marketing Certification Program.
Careers360: What are some of the challenges growth hackers face in India?
Pradeep: While growth hacking is picking up in India, the support system in India is weak compared to the US. The primary reasons for this are:
• Growth hackers in India are not comfortable sharing their hacks.
• We don't have enough opportunities to get educated on practical growth hacking skills.
• We are still to produce enough case studies on growth hacking in public domain.
Careers360: What are some of the key aspects of growth hacking?
Pradeep: The key aspects of growth hacking are Acquisition, Activation, Retention, Referral and Revenue, which are collectively known as AARRR. Growth hacking requires constant experimentation combined with strong measurability to evolve the idea with the objective of growth.
Marketing skills required
Digital Marketing: One of the main objectives of a growth hacker is to retain the customer, and it is important that you know key aspects of digital marketing. There are certain aspects of digital marketing which will help you increase your customers and retain them. SEO (Search Engine Optimization), SEM (Search Engine Marketing), email and mobile marketing are some of the tools of digital marketing. As a growth hacker, it is important for you to know all these tools well. You should be aware of their pros and cons and most importantly you should know how to use them according to the needs of your company.
Design skills: As a growth hacker, it is important for you to understand the nuances of design. If you have good design skills, that will help you to put your idea forward in a better manner.
Salary of a Growth Hacker
Salary of a person who pursues career as a growth hacker is one of the highest; growth hacking professionals are in huge demand. Also, the start-up ecosystem has thrown a plethora of opportunities for growth hackers to strive. The start-up ecosystem has given them opportunities to experiment and find the best strategy for business growth. This is one of the reasons for such a high salary of growth hackers. Depending on which organization you work for and your work experience, the salary range can be anything between Rs. 60,000 to three lakhs per month.
Scope abroad for a Growth Hacker
Scope as a growth hacker outside India is immense. Businesses and firms know the value of a growth hacker and they pay accordingly. Freshers can earn around $38,000 per year, while those with some years of experience have an average salary of $82,000 per annum.