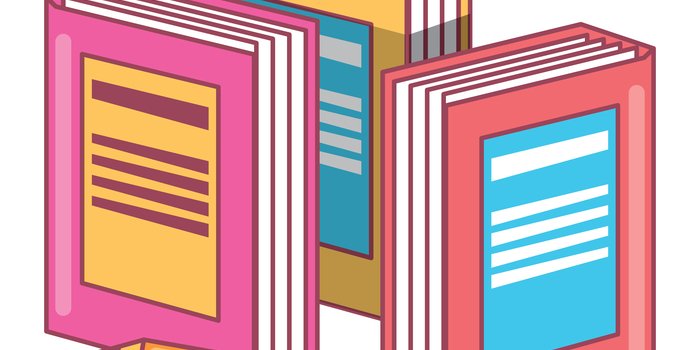 WBCHSE Syllabus 2019 - West Bengal Council of Higher Secondary Education prescribed the syllabus of WBCHSE 2019. Candidates who are preparing for West Bengal higher secondary exam can download the pdf file of WBCHSE syllabus on this page. The WBCHSE Commerce syllabus include topics covered for different subjects of commerce stream and it helps to score well in West Bengal 12th exam.  WBCHSE syllabus 2019 will guide the students about the topics and chapters they need to study. The syllabus of WBCHSE help students to manage their time and pay attention to important topics. The WBCHSE Geography syllabus 2019 and other subjects help students to identify their weak and scoring areas and thus work on them to improve. While preparing for West Bengal 12th exam, candidates should also practice the sample papers to evaluate their performance. WBCHSE will conduct West Bengal 12th 2019 exam from February 26 to March 13, 2019 and all the questions will be asked from the syllabus of WBCHSE. This article will offer you comprehensive information about WBCHSE syllabus 2019. Go through the detailed syllabus of WBCHSE 2019 to check the complete stream-wise syllabus. 
WBCHSE Syllabus - Important Dates & Events
The table given below enlists the dates for date sheet, commencement of exam and result.
| | |
| --- | --- |
| Events | Dates |
| Time table/ date sheet | June 29, 2018 |
| West Bengal 12th Exam | February 26 to March 13, 2019 |
| Result | Second week of June, 2019 |
WBCHSE Syllabus 2019
Candidates can check following syllabus of WBCHSE to prepare for the exam accordingly. This table contains subject-wise syllabus of various subjects, such as English, Accountancy and Biological Sciences 
| | | |
| --- | --- | --- |
| S. No. | Subjects | Topics |
| 1 | English (A) | 1) Prose-Michael Angelo – Gulzar 2. Debut on Stage – Charles Chaplin 3. War – Luigi Pirandello 4. A Chameleon – Anton Chekov2) Verse -Let me Not – William Shakespeare 2. Song Offerings # 63 – Rabindranath Tagore 3. Dulce et Decorum – Wilfred Owen 4. Tonight I can write – Pablo Neruda 3) Textual Grammar-Synthesis and splitting of sentences, Change of narration iii Correction of Errors. 4)Drama Cathleen in Houlihan – W.B Yeats |
| 2 | English (B) | 1) Prose-The Eyes Have It – Ruskin Bond , Extract from the chapter Orientation from Wings of Fire – APJ Abdul Kalam, Thank You, Ma'am – Langston Hughes , The Three Questions – Leo Tolstoy, Verse-On Killing a Tree – Gieve Patel, Asleep in the Valley – Arthur Rimbaud , Shall I Compare Thee – William Shakespeare , The Poetry of Earth – J. Keats. 3) Drama-Drama Charandas Chor – Habib Tanvir for 2015 H.S Examination The Proposal - A Chekov from 2016 H.S onwards |
| 3 | Accountancy | 1) Introduction to Partnership, 2) Reconstruction of Partnership 3) Accounting for shares Capital, 4) Accounting for Debentures, 5) Analysis of Financial Statements, 6) Cash Flow Statement |
| 4 | Biological Sciences | 1) Reproduction in organisms, 2 Genetics and evolution, 3) Biology and human welfare, 4 Biotechnology and its applications, 5 Ecology and environment. |
Besides WBCHSE syllabus for the aforementioned subjects, candidates can click here for the WBCHSE syllabus 2019 of other regional subjects.
West Bengal 12th Exam Pattern 2019
The West Bengal Board exam includes theoretical paper, practical paper/project work, as per WBCHSE syllabus. WBCHSE has allotted 80 marks for 12th board exam and 20 marks for project or practical. The 80 marks question paper of West Bengal 12th exam includes short answer type questions, descriptive type questions and multiple choice questions from the topics mentioned in syllabus of WBCHSE. Candidates have to score 30 percent in theoretical paper, practical paper or project work separately to get through the exam. 
The West Bengal class 12th exam will be conducted from February 26 to March 13, 2019. The West Bengal 12th exam starts with language papers - Bengali, English, Hindi, Nepali, Urdu etc. and concludes with Statistics, Geography, Costing and Taxation, Home Management and Family Resource Management. The result for the same will be declared in the second week of June 2019.
These question papers of WBCHSE will make candidates familiar with exam pattern, marking scheme and the different types of question. To prepare well for West Bengal 12th exam, candidates must practice the sample papers, which careers360 provides here for free. You can click on the above link to view and download them. This will help students in better learning and managing their time and thus prepare for the exam. 
West Bengal Council of Higher Secondary Education (WBCHSE) will declare West Bengal 12th result for Humanities, Science and Commerce in June 2019 in online mode. Candidates can check their result by entering the details in the appropriate fields. They can also check their result by using the SMS facility. It will be the provisional result with the basic details of the candidate and marks secured by the candidate. Click on the above link to see step by step procedure to check WBCHSE result 2019.