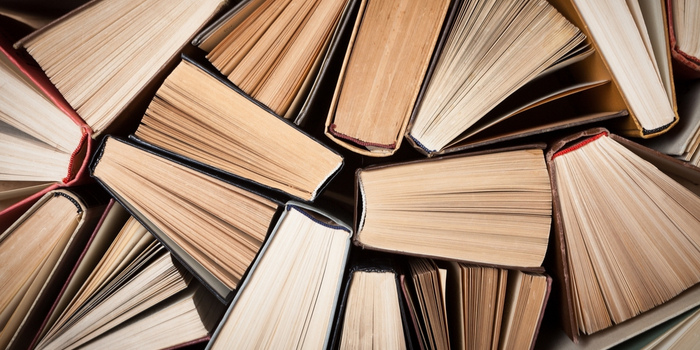 RBSE 12th Syllabus 2019 - Candidates who are appearing for RBSE 12th exam are advised to download the updated RBSE 12th syllabus for better preparation of the examination. Students can download the pdf of RBSE 12th 2019 syllabus by clicking on the link we have provided below in this article. The syllabus will include all the updated and new topics for all the subjects of all the three streams-Science, Arts and Commerce. The RBSE 12th syllabus 2019 is prescribed by Rajasthan Board of Secondary Education. To successfully clear the exam, it is important for students to follow the given syllabus of RBSE class 12. The RBSE 12th Board syllabus lists the important topics in terms of exam in this article. The RBSE 12th will be conducted between March 7 - April 2, 2019. Candidates can download RBSE 12th Syllabus 2019 subject wise from the table given in the article.
Click here to download RBSE 12th timetable 2019.
RBSE 12th Syllabus 2019 
The prescribed syllabus of RBSE 12, 2019 gives students details of the important topics and subtopics they should focus to score good marks in the exam. Candidates who are looking for the detailed syllabus for each subject need to click on the link given in the table. The following table covers the basic subjects under the three streams – Science, Commerce and Arts.
| | | |
| --- | --- | --- |
| Subjects | Topics | Download |
| Maths | Relations and Functions, Inverse Trigonometric Functions, ALGEBRA-Matrices, Determinants, Calculus-Continuity and Differentiability, Applications of Derivatives, Applications of the Integrals, Differential Equation, Vectors, Three - dimensional Geometry, Linear Programming, Probability |   |
| Physics | Electrostatics, Current Electricity, Magnetic Effects of Current and Magnetism, Electromagnetic Induction and Alternating Currents, Electromagnetic waves, Optics, Dual Nature of Matter and Radiation, Atoms & Nuclei, Electronic Devices, Communication Systems, |   |
| Sociology | Introducing Indian Society, Demographic Structure And Indian Society, Social Institutions: Continuity & Change, Market as a Social Institution, Pattern of Social Inequality & Exclusion, The Challenges Of Cultural Diversity |   |
| Geography | Human Geography: Nature and Scope, People, Human Activities, Transport, Communication and Trade, Human Settlements, Map Work on the identification of features based on above units on the outline Political map of World, People, Human Settlements, Resources and Development, Transport, Communication and International Trade, Geographical Perspective on Selected Issues and Problems  |   |
| Business Administration | Nature and Significance of Management, Principles of Management, Management and Business Environment, Planning, Organizing, Staffing, Directing, Controlling, Financial Management, Financial Markets, Marketing Management, Consumer Protection, Entrepreneurial Development |   |
| Literature | Unseen passage and poem, One literary or discursive passage, A poem, An essay on argumentative/discursive/reflective or descriptive topic, A composition such as an article, report, 07 speech, Grammar-Editing and error correction of words and sentences, Changing the narration of a given input, Texts for detailed study-Two passages or extracts from the textbook followed by short questions for comprehension, interpretation, drawing inferences  |   |
| Economics | Meaning of microeconomics and macroeconomics. What is an economy? Central problems of an economy: what, how and for whom to produce; concepts of production possibility frontier and opportunity cost. Consumer Equilibrium and Demand, Producer Behavior and Supply, Forms of Market and Price Determination, Simple applications of Tools of demand and supply, National Income and related aggregates, Money and Banking |   |
To check the syllabus of other subjects in pdf form- click here
RBSE 12th Board Question Papers
Solve question paper of the past years as much as possible to ace the exam. Practising question papers will enable you to score high and you will also come to know what are the important topics in the exam. Complete the RBSE 12th Syllabus 2019 at least once before starting to solve the question papers of RBSE 12th. These will also benefit the student to know the exam pattern, helps in self-analysis, increasing speed and time management for the actual exam day.
RBSE will declare the result of class 12th in the last week of May 2019 for all the three streams-Science, Commerce and Arts. Students are required to enter their roll number as given on their admit card to check their RBSE 12th result in online mode. The RBSE 12th Commerce result 2019, RBSE 12th Science result 2019 and RBSE 12th Arts result 2019 will be released separately.