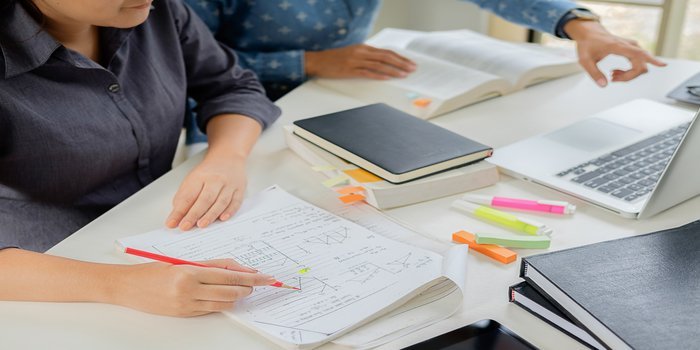 JKBOSE 10th Question Papers 2019 – Candidates preparing for Jammu & Kashmir Board 10th exams can download and solve JKBOSE 10th model question papers from this page. JKBOSE 10th question papers will help students to understand the exam pattern, type of questions that can be asked, marking scheme and much more. By solving JKBOSE 10th previous year question papers, students will able to know there strong and weak areas and where improvement is needed.
Not only this, by solving JKBOSE 10th question papers 2019 students will be able to improve there speed and learn to manage the time which plays the most curial role. Along with this, students also get to know the important, the moderately important and less important topics by practising JKBOSE 10th sample papers 2019. Therefore solving question papers will help candidates to score well in the JKBOSE 10th exam. Read the full article to know more about the JKBOSE 10th question papers 2019. 
Jammu and Kashmir Board of School Education will conduct JKBOSE 10th 2019 from February 27 to March 19, 2019 at 11 am. The exam will be conducted in offline mode. The admit card will be released in January 2019.
How should the JKBOSE 10th Sample Paper 2019 be used?
Students should ensure that they follow the rules and regulations of the real exam while solving the previous question papers and sample papers of JKBOSE 10th 2019. These sample papers must be attempted within the official time limit and according to the marking scheme determined provided. Students, through this simulation exercise, will be able to improve their quality of preparation for the JKBOSE 10th 2019 examination.
JKBOSE 10th Question Papers 2019
Candidates preparing for the upcoming 10th board examination can check the previous year question papers from the table mentioned below:
JKBOSE 10th Previous Years Question Papers
Students can click on the direct link below to download JKBOSE 10th sample papers.
Before beginning to attempt the JKBOSE 10th model question papers, students must go through the exam pattern to get an idea of the time allotted to attempt the paper, number and level of questions, marks allotted and more. The 10th board exam of J&K board is of 3 hours and 100 marks. Candidates can refer the complete article on JKBOSE 10th exam pattern for more details.
Class 10th exams of Jammu & Kashmir Board are slated to be conducted in the month of March 2019. The first exam will tentatively be conducted in the third week of March and the last exam will be conducted in the fourth week of March 2018. Students are advised to download and start practising JKBOSE 10th question papers well in advance so that they do not fall short of time to practice the papers. JKBOSE is expected to release class 10th date sheet in the third week of January 2019.