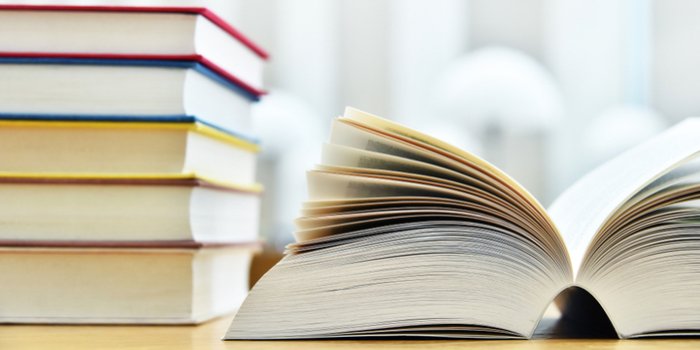 Khushboo Verma, 05 Jul 2018
ISC Syllabus 2019: The syllabus of ISC comprises the subject-wise syllabus based on which the question papers are set for the exam. The ISC 12th exam consists of three streams-Science, Commerce and Arts. Every candidate who wishes to appear in ISC exam 2019 must be well acquainted with the syllabus. Aspirants must be thorough with the sections of each subject of the prescribed syllabus to ace the examination. We have provided the subject wise syllabus, such as Physics, Chemistry, English and Mathematics among others. Aspirants can download ISC syllabus for class 12 provided below. Check the detailed ISC syllabus 2019 here.
ISC Syllabus 2019
The ISC Syllabus 2019 for each stream is given below in the table. Students must go through the syllabus to have knowledge of topics that will be asked in the exam. 
| | | | |
| --- | --- | --- | --- |
| S.No. | Subject | Topic | Paper links |
| 1 | English paper 1 | Composition, Directed writing (article writing, book review, film review, review of theatre/ concert / cultural programme/ television show, speech writing, report writing, personal profile, statement of purpose and testimonial) ,Short-answer questions to test grammar, structure and usage, comprehension. | |
| 2 | English paper 2 | One textual question (compulsory) on the Shakespeare. The textual question set on the Shakespeare play/alternative play contain three short passages and candidates will be required to answer questions set on two of the passages. These questions require candidates to explain words and phrases, to rewrite passages in modern English, or to relate an extract to the work as a whole. | |
| 3 | History   | Towards Independence and Partition: the Last Phase (1935-1947), Establishment and development of Indian democracy (1947 – 1966), Challenges to Indian democracy (1964 – 1977) The following to be discussed, Changing face of the Indian democracy (1977 – 1986), India's Foreign Policy, Movements for Women's Rights, World War II, De-colonisation – in Asia (China) and Africa (Ghana & Kenya), Protest Movements | |
| 4 | Political Science | Forms of Government , Constitution, Franchise and Representation, The Legislature, The Executive, The Judiciary, Indian Constitution, Fundamental Rights and Directive Principles, Local self-government, Indian Constitution | |
| 5 | Geography   | Physical Environment, Population and Human settlements , Resources of India and their Utilisation, Infrastructural Resources, Industries, Regional Economic Development , Map Work | |
| 6 | Sociology | Social Institutions, Religion and Society, Political Organization, Economic Organisation, Tribal India - Past, Present and Future, Social Stratification, Social Change and Development | |
| 7 | Psychology | Intelligence and Ability, Personality, Lifespan Development, Stress and Stress Management, Psychological Disorders and Psychotherapy, Attitudes, Applications of Psychology, Social Thought and Social Behaviour | |
| 8 | Economics | Micro Economic Theory, Theory of Income and Employment, Money and Banking, Balance of Payment and Exchange Rate, Public Finance , National Income, | |
| 9 | Commerce | Business Environment, Financing, Management, Marketing, | |
| 10 | Accounts | Partnership Accounts, Joint Stock Company Accounts, Financial Statement Analysis , Cash Flow Statement (Only for Non-Financing Companies) , Ratio Analysis , Accounting Application of Electronic Spread Sheet, Database Management System (DBMS) | |
| 11 | Business Studies | Staff, Office Communication, | |
| 12 | Mathematics | Relations and Functions, Algebra, Calculus, Probability, Vectors, Three-Dimensional Geometry, Applications of integrals, Application of calculus, Linear Regression, Linear Programming | |
| 13 | Physics | Electrostatics, Current Electricity, Magnetic Effects of Current and Magnetism, Electromagnetic Induction and Alternating Currents, Electromagnetic Waves, Optics, Dual Nature of Radiation and Matter, Atoms and Nuclei | |
| 14 | Chemistry | Solid State, Solutions, Electrochemistry, Chemcial Kinetics, Surface Chemistry, General Principles and Processes of Isolation of Elements, p -Block Elements, d -and f -Block Elements, Coordination Compounds, Haloalkanes and Haloarenes | |
| 15 | Biology | Reproduction, Genetics and Evolution, Biology and Human Welfare, Biotechnology and its Applications, Ecology and Environment | |
ISC Exam Pattern 2019
| | | | | |
| --- | --- | --- | --- | --- |
| S.No. | Name of Subject | Question Type | Total Marks | Duration |
| 1. | English paper 1 | Composition, directed writing, short answer questions based on grammar and comprehension | 100 marks | 3 hours |
| 2. | English Paper 2 | One textual question (compulsory) on the Shakespeare play/alternative prescribed play together with four other questions on at least three texts, which may include the Shakespeare play/alternative play. | 100 marks | 3 hours |
| 3. | Indian Language | Composition, comprehension, grammar and questions from prescribed textbooks | 100 marks | 3 hours |
| 4. | Modern Foreign Languages | Short composition, passage, unseen passage and questions and prescribed textbooks | 100 marks | 3 hours |
| 5. | Classical Languages | Questions on grammar, unseen translation and translation from the prescribed textbooks | 100 marks | 3 hours |
| 6. | Elective English | Questions will be based on prose, drama and poetry | 100 marks | 3 hours |
| 7. | History | Compulsory short answer questions and lomg answer questions | 80 marks | 3 hours |
| 8. | Political Science | Compulsory short answer questions and long answer questions | 80 marks | 3 hours |
| 9. | Geography | Compulsory short answer questions, question on map work and long answer questions | 70 marks | 3 hours |
| 10. | Sociology | Compulsory short answer questions and long answer questions | 70 marks | 3 hours |
| 11. | Psychology | Compulsory short answer questions and long answer questions | 70 marks | 3 hours |
| 12. | Economics | Compulsory short answer questions testing knowledge, application and skills relating to elementary / fundamental aspects of the entire syllabus and long answer questions | 80 marks | 3 hours |
| 13. | Commerce | Part I (20 marks)-compulsory short answer questions testing knowledge, application and skills related to elementary/ fundamental aspects of the entire syllabus. Part II (60 marks)-consists of eight questions out of which candidates will be required to answer five questions, each carrying 12 marks. | 80 marks | 3 hours |
| 14. | Accounts | Part I (20 marks)- compulsory and will consist of short answer questions, testing knowledge, application and skills related to elementary/ fundamental aspects of the entire syllabus. Part II (60 marks)-candidates are required to answer five questions out of eight from this section. Each question will carry 12 marks. | 80 marks | 3 hours |
| 15. | Business Studies | Part 1 (30 marks)- consists of compulsory short answer questions testing knowledge, application and skills relating to elementary / fundamental in the syllabus. Part 2 (70 marks)-consists of seven questions out of which candidates will be required to answer five questions, each carrying 14 marks. | 100 marks | 3 hours |
| 16. | Mathematics | Questions will be from Algebra, Calculas, Vectors, probability, and Linear Programming among others | 100 marks | 3 hours |
| 17. | Physics | Questions based on topics, such as Kinematics, laws of Motion, Gravitation, Work Energy and Power, to name a few. | 70 marks | 3 hours |
| 18. | Chemistry | Questions will be from topics, such as Structure of Atom, Equilibrium, Hydrogen, Redox Reactions, to name a few. | 70 marks | 3 hours |
| 19. | Biology | Questions will be on Plant Physiology, Human Physiology and Cell | 70 marks | 3 hours |
| 20. | Home Science | Compulsory short answer questions and long questions requiring detailed answers | 70 marks | 3 hours |
| 21. | Fashion Designing | Questions will be based on definitions of fashion, design details, wardrobe planning and designers | 70 marks | 3 hours |
| 22. | Electricity and Electronics | Compulsory short answer questions and long questions. The topics will be based on distribution of electric power, D.C. generator and motor, A.C. motor, wires , cables and electrical wires. | 100 marks | 3 hours |
| 23. | Engineering Science | Short answer questions and long questions will be based on friction, limiting friction, machines, power and momentum. | 100 marks | 3 hours |
| 24. | Computer Science | Compulsory short answer questions and there will there more sections, where questions will be from Boolean Algebra, Computer Hardware, Implementation of algorithms to solve problems, etc. | 70 marks | 3 hours |
| 25. | Geometrical and Mechanical Drawing | Candidates will be required to answer all questions. The preparation of working drawings and assemblies from dimensioned sketches based on the following- fastening (nuts, bolts, studs, keys, cotters, pins, locking devices), rigid and flexible joints, screw threads wheels and transmission of motion and power | 100 marks | 3 hours |
| 26. | Geometrical and Building Drawing | The questions will be based on Building Drawing should be based on the form and construction of simple buildings and parts of buildings; small dwelling houses (single and two storey), garages, sheds and green-houses. | 100 marks | 3 hours |
| 27. | Art | Drawing or painting from still life, drawing and painting from nature, drawing and painting of a living person | 100 marks | 3 hours |
| 28. | Music | The syllabus is divided into three parts Vocal, Instrumental and Tabla. Candidates need to choose one of them | 70 marks | 3 hours |
| 29. | Physical Education | The theory paper will be divided into two Sections A and B. Candidates will be required to answer five questions out of seven from Section A, each carrying 8 marks. Section B will be based on questions on major games in the syllabus. | 70 marks | 3 hours |
| 30. | Environmental Science | Compulsory short questions answer and other questions will be based on human beings and nature, Population and Conservation Ecology and monitoring population | 70 marks | 3 hours |
| 31. | Biotechnology | Compulsory short answer questions and rest of the questions will be based on Molecular Biology, Genetic Engineering and Cell culture Technology and Bio-informatics | 70 marks | 3 hours |