Engineering vs Law - Which is better?
Engineering vs Law: Which is better? - Choosing an academic stream after 10th is a crucial career deciding step in a student's life. With so many available courses, it is difficult to select one which is best. The confusion is greater when the choice is between engineering or law. Both the careers require great deal of thinking, analysis, problem solving and research skills. Moreover, the demand for an engineer or lawyer is never going to out from the job sector. Here in this article we have summed up the academic career path, salary and job prospects of a career in engineering or law. This article will guide you in making a choice between engineering vs law: which is better?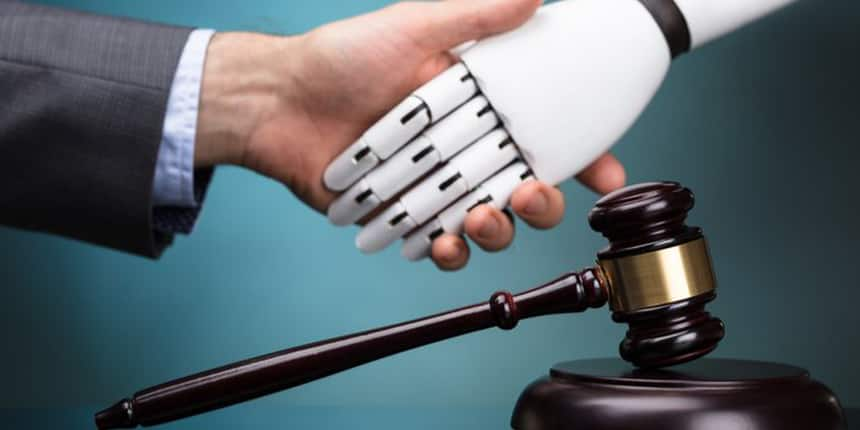 Engineering vs Law: How to decide?
Skills required for a career in engineering or law are listed below. One must go through them and analyze their interests and priorities before choosing any one career option out of two.
Why Engineering?
If maths, physics, computer science etc interests you then engineering is a good choice for you. Moreover, a person needs to be passionate about coding, machines, technology etc. They need to stay up to date with latest trends, should be a problem solver. They must also possess an appetite for learning new techniques
Why Law?
If you want to be part of the legal system then law is a good choice for you. The person must posses logical and reasoning abilities. They must also posses strong convincing ability, selfless nature. It also gives you an opportunity to enter into politics or work in close with law and order system of the country. All in all it gives you prestige, power and money all at the same time.
Engineering vs Law– A side by side comparison
| | | |
| --- | --- | --- |
| Particulars | Engineering | Law |
| Field of Study | B.Tech is an undergraduate degree in India for engineering candidates. It can be pursued in various fields like Computer Science, Electrical, Civil, Mechanical, Automobiles etc. | LLB is the law undergraduate degree in India. It offers several modules in its syllabus which are: criminal law, contract law, constitutional or administrative law, equity and trusts, land law, tort law, and cyber law. |
| Profession Requirements | Engineering requires students who are problem solvers, creative thinkers, good at analysis and always ready to learn. | Law requires a student to be quick while thinking, observant and self confident. |
| Income | After B.Tech, a fresher can earn from 3.5 to 5 lakhs per annum. With experience and qualification, it can go upto 10 lakhs per annum. | After LLB, a fresher in law can earn from 3 to 8 lakhs per annum. Income largely depends on qualifications and work experience. |
Engineering vs Law – Academic path
To become an engineer, one must take science stream in class 11. After 10+2, one needs to pursue B.Tech for which most institutes conduct an entrance exam. While to become a lawyer, a person should preferably choose arts stream. Otherwise, any student of Science, Commerce or Arts stream can pursue a career in law.
Academic path for a career in engineering
To pursue a career in engineering one must opt for Science stream at 10+2 level with PCM (physics, chemistry, maths). After completing class 12 you must appear for different engineering entrance exams like JEE Main, GATE, VITEEE, BITSAT etc. to name a few. Once you clear the entrance exam, you need to appear for counseling after which you will be awarded a course based on your choice and rank. After B.Tech one can go for M.Tech in the same branch as B.Tech. One can also go for an MBA degree. Here is a list of top 10 engineering colleges in India.
Top 10 Engineering Colleges
Academic path for a career in law
To pursue a career as a lawyer, one can pursue 10+2 from any stream. After completion of class 12, either you can pursue a 5-year integrated law programme or you can go for graduation in any subject and then pursue a 3 year LLB programme. A candidate is required to sit for an entrance exam like CLAT, IPU CET, DU LLB, ULSAT, BHU UET Law, AILET etc. to get admission into Law college/ course. Here is a list of top 10 law colleges in India.
Top 10 Law Colleges
Job prospects in Engineering vs Law
There are a number of jobs offered on completion of a degree in engineering or law. With more number of multinational companies, law firms coming into existence, the demand for engineers and lawyers is also increasing. The average salary for an engineer may vary from Rs. 3.5 to 5 lakhs per annum while that of a lawyer is around Rs. 5 lakhs per annum. A detailed list of different job prospects is given below.
Job prospects for an engineer
An engineer might work in profiles as mechanical engineer, civil engineer, automobile engineer, software engineer, electronics engineer, electronics and communication engineer etc. There are a number of companies such as Infosys, IBM, TCS, Accenture, etc. which hire one after completion of a degree in B.Tech.
Job prospects for a lawyer
After completing a degree in law, one can choose to make a career as:
Corporate law (law firms and companies)

Judicial Service

Litigation

Legal Academia

Alternative Dispute Resolution

Public Prosecutor

Intellectual Property law firms

NGOs and Think Tanks

LPO

Judge Advocate General

Tax Law

Legal Journalism
In a nutshell, a student must consider all the factors before deciding a career prospect. Moreover, a candidate must do a self-check and analysis before coming to any final decision.