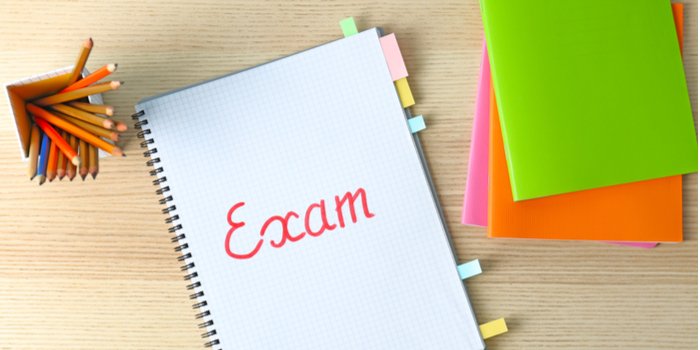 Assam HSLC Routine 2019 – Board of Secondary Education, Assam (SEBA) has released the routine for HSLC 2019 exam. As per the reports the exam will be held from February 14, 2019, till March 2, 2019. Students can check the detailed Assam HSLC routine 2019 from the table given below in the article. The board will soon be uploading the complete Assam HSLC routine on its official website. SEBA HSLC routine 2019 comprises details about the date and time of each day of examination. The board will conduct Assam HSLC exam earlier this year due to Lok Sabha elections. More than three lakh students have registered for the exam. The board has planned to install CCTV cameras at exam centres as well as invigilation centres to prevent cheating or usage of any unfair means during the examination. Assam HSLC routine 2019 will help candidates organise their preparation time for each subject and thus score better in the exam. Students are advised to complete the syllabus and start practising the HSLC question papers or sample papers before the Assam HSLC 2019 routine is released to have better hands-on with the exam pattern. Scroll down for complete Assam HSLC routine 2019, question papers, syllabus and other details.
Assam HSLC Dates 2019
Candidates must familiarise themselves with the other important dates of the exam. Listed below are the important dates related to Assam HSLC 2019:
Assam HSLC routine 2019
| | |
| --- | --- |
| Events of Assam HSLC 2019 | Dates |
| Release of Assam HSLC routine 2019 | Availabe (Below) |
| Issue of admit cards | January 2019 |
| Exam dates | February 14, 2019 - March 2, 2019 |
| Announcement of result | Fourth week of May 2019 |
Assam HSLC Routine 2019
SEBA has released the HSLC routine of Assam 2019 exam and the same is available here. Subjects marked with "E" are elective (optional) subjects. Students can use it and start their preparations and revisions accordingly.
Assam HSLC Exam Routine 2018
Exam date

Morning Shift (9:00 am to 12:00 pm)

Afternoon shift (1:30 pm to 4:30 pm)

February 14, 2019

English




February 15, 2019

Textile Design & Clothing
Wood Craft

Retail Trades NSQF
IT/ITES NSQF
Private Security NSQF
Health Care NSQF
Agriculture NSQF

February 16, 2019

Assamese
Fiqh & Aquaid




February 18, 2019

Social Science




February 22, 2019

General Mathematics    




February 23, 2019

Fine Art

Music
Dance

February 25, 2019

General Science




February 26, 2019

MIL/ English




February 28, 2019

Hindi (E)
Arabic Literature
Garment Designing




March 1, 2019

Manipuri
Bodo
Santhali




March 2, 2019

Sanskrit
Arabic
Persian
Advanced Mathematics
History
Geography
Home Science
Nepali
Computer Science
Bengali



Assa Board has released the HSLC syllabus along with the exam pattern subject wise in the form of pdf. A student must follow the syllabus as prescribed to avoid missing any relevant topic and score well in the exams and try completing it by the time Assam HSLC routine 2019 is released. Assam HSLC syllabus also enables them to know about the topic wise weightage and marks distribution. So a student can analyse and focus on the difficult or the topics carrying greater weightage of marks.
Further to getting familiar with Assam HSLC routine 2019 and preparing for the exam, candidates must also make it a point to download the question papers of Assam 10th Board. Practising Assam class 10 Board question papers will help candidates identify their weak areas and work on them. It will also help them acquaint themselves with Assam HSLC exam pattern and the type of questions asked in the exam. A student is advised to complete the syllabus before starting these question papers. 
SEBA will declare the Assam HSLC Result in the last week of May 2019 in online mode. Students can check the result via entering their roll number and captcha in the login window in the specified format. SEBA also provides the facility to check the result of Assam HSLC via SMS facility.
Check other Boards Exam Time Table, Result & Top School