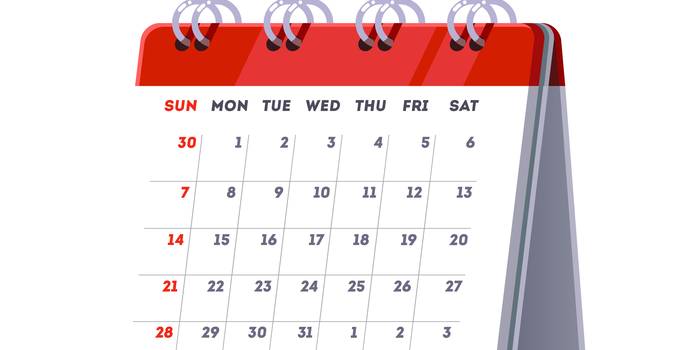 RBSE 12th Time Table 2019 - Rajasthan Board of Secondary Education has published the RBSE 12th time table on December 20, 2018 in the online mode. The exam will be conducted from March 7 till April 2, 2019. The timings of the exam is 8:30 am to 11:45 am. It is advisable to students to go through RBSE 12th 2019 time table so that they start their preparation for RBSE 12th 2019 exam accordingly. The Rajasthan Board 12 time table 2019 mentions the exam schedule for RBSE class 12. It lists all the subjects covered in the class along with their scheduled exam dates. Students must also focus on solving previous years' question paper now that the RBSE 12th time table has released. Read the entire article below to know more about RBSE 12th 2019 time table.
RBSE 12th Time Table 2019 - Related Dates
Given below is the updated time table of RBSE 12th 2019. Students are instructed to check the calendar and keep it handy during the exam tenure.
Rajasthan Board 12th Time Table 2019
| | |
| --- | --- |
| Subject | Date |
| English | March 7, 2019 |
| Information technology and programming | March 8, 2019 |
| Hindi (Compulsory) | March 9, 2019 |
| Political Science, Accountancy, Physics | March 11, 2019 |
| Sociology , Geology, Agriculture | March 12, 2019 |
| Geography, Business Studies | March 13, 2019 |
| Physical Education | March 14, 2019 |
| History, Chemistry, Agricultural Chemistry | March 15, 2019 |
| Public administration | March 16, 2019 |
| English Literature | March 18, 2019 |
| Economics/Biology/English/Shorthand, Agricultural Biology | March 19, 2019 |
| Vocal Music/ Instrumental Music, Dance Kathak | March 22, 2019 |
| Maths/ Hindi Tankan Lipi | March 23, 2019 |
| Environmental Science | March 25, 2019 |
| Hindi literature, Urdu literature, Sindhi literature, Gujarati literature, Punjabi literature, Rajasthani literature, Persian literature, Prakrit language, Typing lipi (English)  | March 26, 2019 |
| Sanskrit literature | March 28, 2019 |
| Home Science | March 29, 2019 |
| Painting | March 30, 2019 |
| Psychology | April 1, 2019 |
| Philosophy | April 2, 2019 |
Students must go through the entire syllabus of RBSE 12th 2019 of all subjects to know the topics and units covered in the exam. Students can begin the revision of different subjects in the order as mentioned in the RBSE 12th time table 2019. Some of the topics covered are:
RBSE 12th 2019 Syllabus
| | |
| --- | --- |
| Subject | Topics |
| Maths | Relations and Functions, Inverse Trigonometric Functions, ALGEBRA-Matrices, Determinants, Calculus-Continuity and Differentiability, Applications of Derivatives, Applications of the Integrals, Differential Equation,Vectors, Three - dimensional Geometry, Linear Programming, Probability |
| Economics | Meaning of microeconomics and macroeconomics. What is an economy? Central problems of an economy : what, how and for whom to produce; concepts of production possibility frontier and opportunity cost. Consumer Equilibrium and Demand, Producer Behavior and Supply, Forms of Market and Price Determination, Simple applications of Tools of demand and supply, National Income and related aggregates, Money and Banking |
Preparation Tips for Class 12th RBSE Board
The tips that are listed below will definitely help students to prepare better for the exam. Go through the tips and prepare accordingly to score well in the exam.
Start studying seriously for the board from the beginning of the session

Strictly follow the books recommended by the board.

Plan well and devote equal time to every subject.

Don't try to study for more than an hour at a stretch. Take 15- 20 minutes of a break after studying for one hour.

Solve at least previous 5 years questions and stick to the syllabus.

Solve all examples and observe pattern of answering.

Identify your weak points and work on them
RBSE 12th Question Paper
Students must practice RBSE question papers of the previous years to get idea about the types of questions asked in the exam and the difficulty level. Practicing the question papers will help students gain confidence and take the real exam with ease. Students will also get to know the exam pattern and marking scheme with the help of these question papers. Students must solve, practice and analyse at least one question paper a day now that the RBSE 12th time table 2019 has been released. 
Rajasthan Board will declare RBSE 12th result in the last week of May, 2019 for all the three streams-Science, Commerce and Arts. The RBSE Class 12th result will be made available on the Board's official website. Students are required to enter their roll number as given on their admit card to check their RBSE 12th result. The RBSE 12th Science result 2019, RBSE 12th Commerce result 2019 and RBSE 12th Arts result 2019 will be released separately.
Check other boards Exam time table and Result