UP Board 10th Grading System 2021 - Check UP Marking Scheme Here
UP Board 10th Grading System 2021- Uttar Pradesh Madhyamik Shiksha Parishad sets grading system in UP Board 10th exams. The board exam evaluation is done on the basis of Continuous and Comprehensive Evaluation (CCE) pattern. UP board result mark sheet consists of grades for each subject based on the UP Board 10th grading system. Under CCE pattern theory exams carry weightage of 70 marks while that for the practical and internal test is 30 marks. As per CCE evaluation criteria if a student is unable to clear one subject except for Hindi, then they will be declared pass in UP Board 10th Exams. If a candidate fails in two subjects then they can appear in compartment exam. Also, the board provides a provision that if one is unsuccessful to clear 3 subjects then they can appear in only 3 subjects in the next academic year. Read the complete article to get details regarding UP Board 10th grading system 2020 Exams, passing marks and range marks of a particular grade etc.
Latest: Know the details about UP Board Result Verification 2020 for Class 10th here.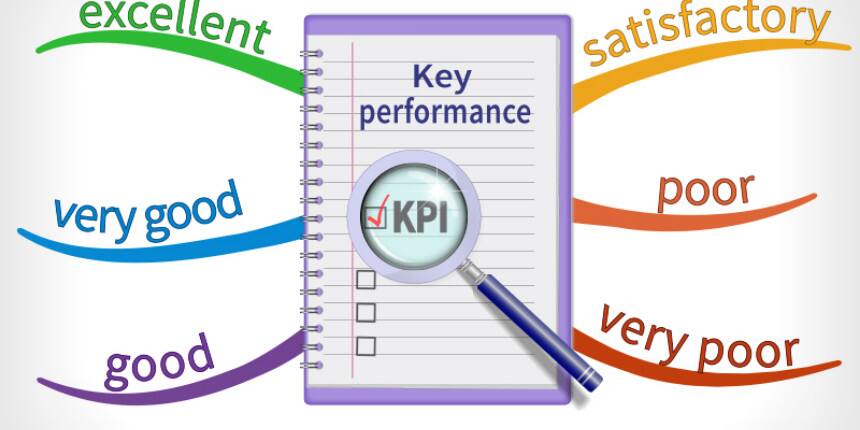 UP Board 10th Passing Criteria 2021
UP Board class 10 exam's weightage for each subject is 100 marks out of which 70 marks are allotted to theory subject and 30 marks to practical and internal evaluation by the respective school. UP class 10 passing criteria for both theory and practical exams are provided below:
One must score a minimum of 33% marks to pass the exams. Students who are not able to achieve this score can apply for compartment exams.
Practical subjects, sports and physical education marks are counted to prepare the final result.
Also, check UP scholarship here.
How to calculate UP Board Grade Point Average (GPA) using percentage?
To calculate Grade Points, the following formula needs to be used:
CGPA Formula = Total of grade points obtained in subjects / Total number of subjects.
Candidate can calculate grade points for each theory subject using the table given below.
| | | |
| --- | --- | --- |
| Range of Marks | Grade Allotted | Grade points |
| 91-100 | A1 | 10 |
| 81-90 | A2 | 9 |
| 71-80 | B1 | 8 |
| 61-70 | B2 | 7 |
| 51-60 | C1 | 6 |
| 41-50 | C2 | 5 |
| 33-40 | D | 4 |
| 21-32 | E1 | -- |
| Less than 21 | E2 | -- |
After calculating grade point of each subject, add all the grade points.

Divide the grade points with the total number of subjects and the final value obtained by calculation will UP Board GPA.
Example to Explain the Calculation of GPA
Students must get at-least grade point D in order to pass the UP Board Exam. Refer to the table for clarity on how to calculate grade point average:
Subject

Grades

Grade Points

English

B1

8

Hindi

B2

7

Maths

C1

6

Science

B2

7

Social Science

B2

7

Total of Grade points

35
GPA= Total of Grade points/ Total no. of Subjects(Here 5)
GPA = 35/ 5 =7
Here Overall GPA is 7 and Grade Point is B2.
How to Calculate Percentage from GPA?
Percentage obtained = CGPA X 9.5
Percentage in Above Example = 7 X 9.5 = 66.5%
UP Board 10th Grading System 2021 - Practical Exams
Candidates are given grades based on their performance in the practical and internal evaluation by the school. These grades are mentioned in the provisional and original mark sheet of UP Board 10th result. The grading system of UPMSP class 10 for practical exams is briefly explained in the table given below:
| | |
| --- | --- |
| Marks in Percentage | Grade Allotted |
| 80-100 | A |
| 60-79 | B |
| 45-59 | C |
| 33-44 | D |
| Less than 33 | E |
UP Board 10th Result 2021
As per the media reports, UPMSP will announce UP 10th Board result 202 in the last week of April 2021. Candidates can check their result using their roll number and the year of exam. One must check all the details in case of any discrepancy they must contact their respective school or board authorities. The following details are mentioned in the board result.
Student's name
Roll Number
School Name and Code
Mother's Name
Father's Name
Theory marks subject wise
Practical marks subject wise
Total marks
Grade obtained
Qualifying status (Pass/ Fail)
Also check -
Questions related to UP Board 10th
Showing 4 out of 4 Questions