VIVO launches 'Vivo Ignite' For Students Across India
Vivo India has recently launched a country wide initiative, 'Vivo Ignite' for the students of classes 8-12 with the purpose of empowering students across India with a problem-solving attitude and generating appropriate technologies, and applying scientific ideas best suited for addressing concerns of the country. "Vivo Ignite will give a global platform to young innovators in starting their journey towards innovation early in their lives. We are excited to see the innovative and analytical thinking of our aspiring young minds", remarked Paigham Danish, Head, Business Strategy, Vivo India.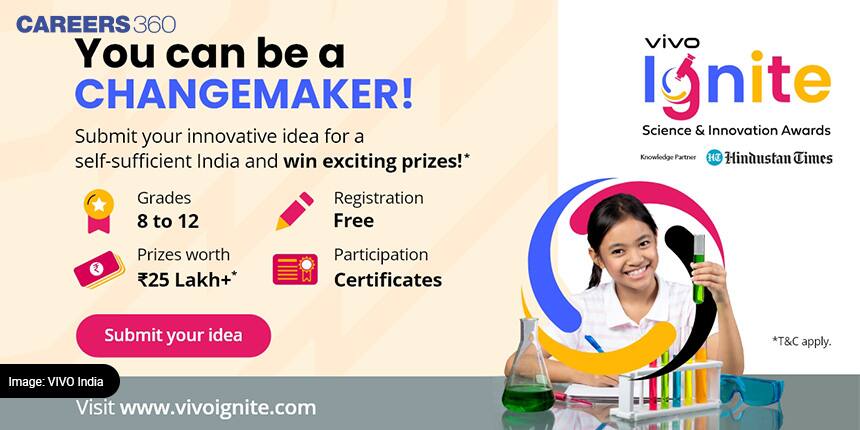 The application process will be divided up into three phases between September 2022 and February 2023. Students can take part in the first stage called the Idea Submission Stage after successfully registering for the contest. All the registered participants will have to submit a 150-250 words synopsis of their project ideas and a poster depicting the same by the midnight of 12th December 2022.
In the competition's final round, top 25 students will battle it out at a physical event, wherein they will be asked to display their projects in-person. Vivo will host Science and Innovation Awards to honour the creative thinkers and award a cash prize totalling more than Rs 25 lakhs to the top 10 winners. The remaining 15 participants will be awarded with a medal and a certificate.
Also Read | Fortis Healthcare Organises Annual Psych-ED Quiz
We'd love to know what's happening in your campus - achievements, awards, camps, workshops, and the various competitions that your students and teachers may participate in. Send us the details on schoolevents@careers360.com