Pacific World School, Greater Noida, Celebrates Gandhi Jayanti
Pacific World School, celebrated Gandhi Jayanti on September 30, 2022 in honour of Mahatma Gandhi and the charitable deeds that he performed which helped to influence the future of the nation. Gandhi Jayanti celebrations opened woth students penning down snappy two-three liner poems and delivering a fiery satire on social ills, stamping the nation's development with corruption, violence, and intolerance. It was an attempt to advance the 'non-violence' principles that Mahatma Gandhi cherished.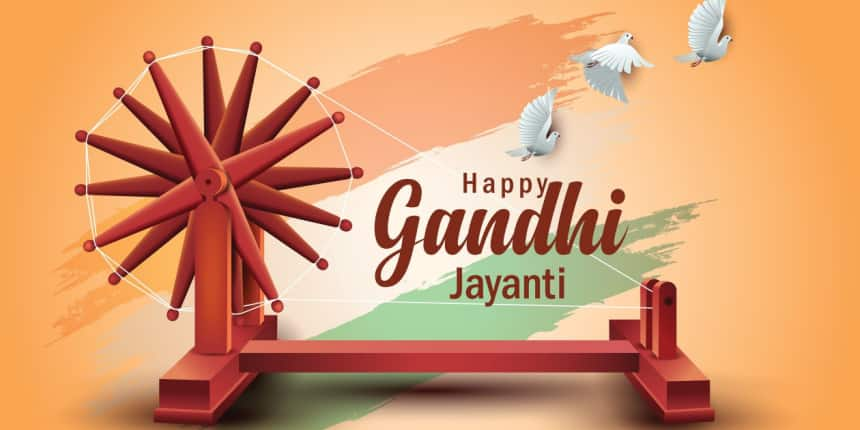 On the occasion of Gandhi Jayanti celebration in school, a poem-writing contest with the theme 'My Ideal Nation' took place where students envisioned India as a self-sufficient nation and underlined Gandhi's methods to achieve that aim. It was a great illustration of how modern historical concepts could be applied to eradicate continuous fundamentalism.
Also Read | Gandhi Jayanti (October 2) - Celebration, Posters, National Holiday, Quotes
About Pacific World School, Greater Noida
Pacific World School was established in 2018 and is affiliated to the Central Board of Secondary Education (CBSE). It is managed by Pacific Society For Educational And Social Activities. "Students with a range of abilities are encouraged by the school to collaborate in small groups and take part in a variety of activities. This will instill in them a wealth of self-confidence, communication, and critical thinking abilities and will guarantee that they acquire the best traits of the heart and mind and learn to overcome life's numerous obstacles," says Pacific World School's website.
Pacific World School senior students participated in an article-writing competition in which they used their freedom of speech to emphasise how Gandhi's political and social beliefs and practises may be applied by India's youth to influence the progress of the nation.
Also Read | Mahatma Gandhi Jayanti - History, Facts, Significance, Importance
"Mahatma Gandhi's political legacy has been etched in history in golden words. He had the power to influence a million minds, empower them, and use his idealistic and soft power to tread them towards the path of Indian Independence. The Pacific World School celebrated Gandhi Jayanti with fervor and engaged students on a large level so that they can become the modern ideologies of Mahatma Gandhi's philosophies," remarked Pooja Bose, principal, Pacific World School.
Also Check | Best Schools in Greater Noida 2022
We'd love to know what's happening in your campus - achievements, awards, camps, workshops, and the various competitions that your students and teachers may participate in. Send us the details on schoolevents@careers360.com