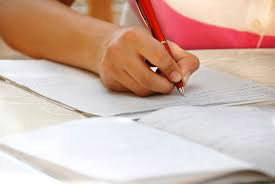 NTSE 2016 Exam Pattern: According to the Exam Pattern of NTSE 2016 the exam will be an objective type test in a paper-pencil based format. The NTSE 2016 Exam pattern is broadly categorized into two important levels- State Level and National Level. The first stage of the test is conducted by individual state or union territory and follows a test format compromising of Part 1 and Part 2.

LATEST - State wise NTSE Result 2018 and NTSE Cutoff 2018 declared! Also know All about NTSE 2018 here.

It is important for the students to check the NTSE 2016 Exam Pattern to have a better understanding of the test. You will get to know about the pattern, number of questions, time limit and the areas from where the questions will be covered in this NTSE 2016 Exam Pattern article.
JEE Main Sample Paper
Download Free Sample Paper For JEE Main
Download Now
NTSE 2016 Exam Pattern & Syllabus:
NTSE 2016 Exam Pattern for Stage I
The part 1 of the test is Mental Ability test (MAT), which consists of reasoning and logical based questions. This part helps in judging a candidates power of reasoning, ability to think, evaluate, ability to discriminate and visualize. The number of questions to be answered under this part is 50, which are related to analogies, classifications, series, pattern perception, coding-decoding, hidden figures and problem solving etc.


The second part of this test is Scholastic Aptitude Test (SAT), consisting of 150 questions related to Language and Science, Mathematics and Social science. The SAT section is designed to judge reading abilities, interpretation, evaluation and general awareness about the subjects.
| | | | |
| --- | --- | --- | --- |
| Test | No. Of Questions | Maximum Marks | Time Allotted |
| MAT | 50 Questions | 50 Marks | 45 minutes |
| SAT - Language Test | 50 Questions | 50 Marks | 45 minutes |
| SAT - Maths, Science, Social Sciences | 100 Questions | 100 Marks | 90 minutes |
The candidates must select one language either English or Hindi, applicable throughout the NTSE 2016 Exam Pattern. Each correct answer awards +1 point and no negative marking is done at this level of the examination.


NTSE 2016 Exam Pattern for Stage II
The Second level of NTSE 2016 Exam Pattern is the National Level, where short listed students from State Level appear for the examination. This level is conducted by NCERT and has two parts- MAT and SAT, similar to the test at the first level. However, at this level a negative marking of 1/3 points is done for each wrong answer given by the students. The time is bounded to 135 minutes for completing the test.


Before 2006, states were able to impose any eligibility criteria for appearing in the examination, but after 2006 it was made compulsory for every state/UT to follow the guidelines laid by NCERT. At present, the NTSE 2016 Eligibility Criteria allow students of class X from recognized schools to appear for the examination.  The NTSE 2016 Selection Procedure follows selection of scholars only via there score achieved in the national level test.


Stay tuned to www.school.careers360.com for more news and updates
Questions related to NTSE