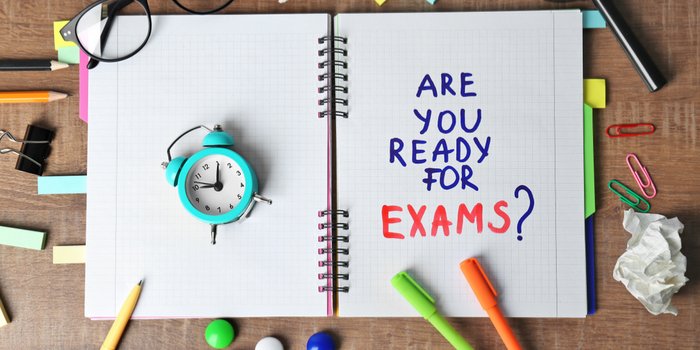 MBSE HSLC Syllabus 2019 - Mizoram Board of School Education (MBSE) prescribes HSLC syllabus and exam pattern. MBSE Syllabus Class 10 includes all the topics to be studied under different subjects and Mizoram Board exam pattern includes marking scheme, types of question, exam duration, passing criteria, grades etc. Candidates who are preparing for MBSE HSLC exam must refer the syllabus and exam pattern as prescribed to score well. Students can download the syllabus of MBSE from the link given below. Scroll down to check MBSE HSLC exam pattern.
MBSE HSLC 2019- Dates
All the dates related to Mizoram HSLC 2019 exams are listed below in the table. Students must mark these dates on a calendar so as not to skip any relevant event.
Exam Calendar- MBSE HSLC 2019
| | |
| --- | --- |
| Event | Dates |
| MBSE HSLC date sheet 2019-publish date | First week of December 2018 |
| MBSE exam 2019 | March 2019 |
| Declaration of MBSE HSLC result 2019 | First week of May 2019 |
Mizoram Board HSLC Syllabus 2019
The syllabus of Mizoram Board class 10 for each subject is given below in the table. Students must go through it before starting their preparations for the exam. No topic should be missed or avoided.
| | | |
| --- | --- | --- |
| S.No. | Subject | Topics covered |
| 1 | Mizo | Listening, Speaking, Reading, Writing, Grammar |
| 2 | English | Reading, Writing, Listening, Speaking, Grammar (Verbs, Sentence Structure and others), Literature |
| 3 | Science | Natural Phenomena, How things work, Materials, The world of the living, Natural Resources |
| 4 | Social Science | Events and Processes, Economics and Livelihoods, Culture, Identity and Society, Resources and their Development, Democratic Politics II, Understanding Economics II |
| 5 | Mathematics | Commercial Mathematics, Time, Distance and Work, Algebra, Geometry, Coordinate Geometry, Trignometry, Mensuration, Statistics and Probability |
Candidates can download MBSE HSLC Syllabus pdf to know the complete syllabus and prepare for the exam accordingly.
MBSE HSLC Exam Pattern 2019
The exam pattern of Mizoram Board class 10 2019 consists of details about overall structure of the exam. The assessment for Art Education, Work Experience, Physical & Health Education will be done by school internally on a five-point grade system (i.e A, B, C, D & E). Practical exams are also conducted at school level and final grades are reported to the board for assessment. The table below mentions exam duration, marks and papers relating to the subjects a student opts for.
Mizoram Board exam pattern
Subject

No. of Question Papers

Max. Marks

Duration

Language I

1

100

3 hours

Language II

1

100

3 hours

Mathematics

1

100

3 hours

Science

1 Theory & Practical

80+20

3 hours

Social Science

1

100

3 hours

Additional Subjects

 
 
 

Commercial Studies

Home Science

Introductory Information Technology

Civics & Economics

1

1 Theory & Practical

1 Theory & Practical

1

100

80+20

40+60

100

3 hours
Pass Criteria and Classification of successful candidates
A candidate must score 33% marks individually in both theory and practical exam as well as in aggregate to clear HSLC exam. In addition to it they must obtain 'D' grade in subjects assessed internally.

A candidte is placed under distinction category if they score 75% or above. First division is awarded if score is equal to or above 60% but less than 75%, Second division is awarded if the score is equal to or above 50% but less than 60% and Third division is awarded if the score is equal to or above 33% but less than 50%.
The routine for Mizoram Board class 10 exams will be released in the first week December 2018. The exams will be conducted in March 2019. Students can download the datesheet once it is official announced and could plan their preparations and revisions accordingly.
The result of Mizoram Board HSLC exam will be annouced in the first of May 2019 in online mode. Student can download Mizoram Board result by entering their roll num,ber and registration number. The result comprises of student's name, roll no., parent's name, date of birth, category, subject wise marks, total marks and others.