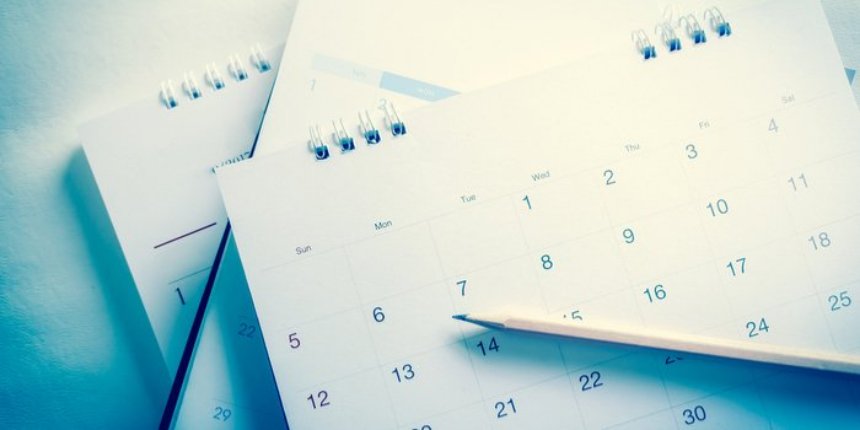 Assam HS Routine 2019 – Assam Higher Secondary Education Council (AHSEC) has released the Assam HS Routine. The 12th Board examinations will begin on February 12, 2019 and conclude on March 14, 2019. According to AHSEC Exam Routine 2019, the exams for class 12th will be conducted in two shifts: morning shift (9:00 am to 12:00 noon) and afternoon shift (1:30 pm to 4:30 pm). Students preparing for the exams can check Assam 12th date sheet below on this page.
The Assam HS routine 2019 includes the name of all the subjects of Assam 12th class along with the dates the exam and time of the exam. It should be noted that students must try and finish off their syllabus before the one month of exams in order to leave enough time for revision of exams of Assam 12th class Routine. This way they'll get ample time to prepare for exams and solve previous years' question papers and sample papers. Read the complete article below to know more about Assam HS Routine 2019, Sample papers and result.
Assam 12th Dates and Events 2019
The overview of events and dates of Assam HS 12th date sheet is given in the table below:
Assam HS routine important dates and events
| Event(s) | Date(s) |
| --- | --- |
| Release of 12th class Date Sheet 2019 for Assam board | December 20, 2018 |
| Assam HS Exam 2019 | February 12, 2019 - March 14, 2019 |
| Declaration of Assam Board 12th Result 2019 | last week of May, 2019 |
Assam HS Routine 2019   
Exam date

Morning Shift

Afternoon shift

February 12, 2019

English




February 14, 2019




Chemistry/Business Studies

February 15, 2019

General Foundation Course-II (Voc)




February 16, 2019




Advance Languages / Arabic/
Persian/ Sanskrit

February 18, 2019




Physics/ Accountancy/Political
Science/ Elective Paper-IV (Voc)

February 21, 2019

Mathematics

Advance Sanskrit/
Elective Paper-V (Voc)

February 23, 2019

Biology/ Education/ Commercial Mathematics & Statistics

IT/ITeS / Retail Trade 

February 25, 2019




Modern Indian Languages/
Alternative English

February 27, 2019

Logic & Philosophy/ Psychology/ Insurance

Fine Arts

February 28, 2019




Elective Paper-VI (Voc)

March 1, 2019




Economics

March 2, 2019

Music (Group A)

Home Science

March 5, 2019

Computer Science & Application

Entrepreneurship Development

March 7, 2019

Geography/ Geology/ Banking

Multimedia & Web Technology

March 9, 2019

Anthropology/ Sociology/ Salesmanship & Advertising

Music (Group B)

March 12, 2019

Statistics




March 14, 2019

Biotechnology/ History/
Economic Geography

Music (Group C)
AHSEC will release the Assam HS Result in the last week of May, 2019 for all the streams in online mode. Students will be able to download their respective result by entering their roll code, roll number and captcha seen on screen on the login window. The result will contain the basic details of candidates and marks obtained by candidates. It will be provisional marksheet and the original one will be sent to the respective schools.
Solving Assam 12th sample papers and previous years' question papers will makes the students better prepare for the board exams. These familiarizes one with the exam pattern and marking scheme of the paper. Students must also take care of solving the sample papers within the stipulated time as this will help them to learn time management which is very important while writing exams.
Check other boards exam time table and Result