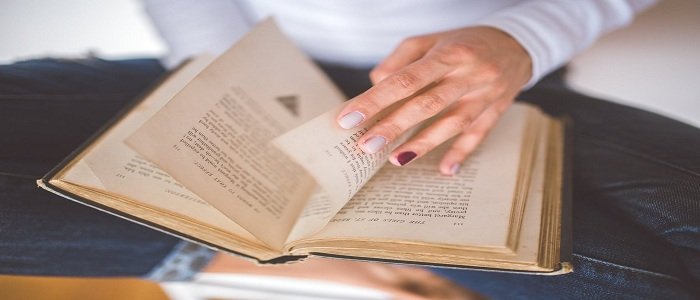 PSEB 10th Class Model Test Papers - Are you preparing for PSEB 10th exams? There must be hundreds and thousands of books you must have gone through by now but does that provide any information on the level of difficulty of questions being asked or the type of questions, the marks they carry? No. Careers360 brings you a list of PSEB class 10th model test papers to make the process of preparations for Punjab Board Class 10 much easy. Students are advice to finish off the syllabus before starting with these sample papers of PSEB 10th. The exams for PSEB 10th will begin from March 15 and will continue till April 2, 2019. Read more about accessing and downloading PSEB 10th class model test papers, benefits of using them, syllabus and other information.
PSEB 10th Class Model Test Papers: Important instructions
Question papers of PSEB 10th are available online.

Students can download the PSEB class 10th model paper through the link available here.

The PSEB 10th class model test papers available in Careers360 sample paper store can be accessed free of cost.

These sample papers will help students in preparing for the Punjab10th board examination. 
In this way, PSEB 10th aspirants like you can also gauge their preparation level for the Punjab Board class 10th examinations.
Steps to download PSEB 10th class Model Test Paper
Click on the link of PSEB 10th question papers.

Enter your login details including user id/ login id and password.

Explore the Careers360 sample paper store for the official model test papers of PSEB 10th.

Click on the PSEB 10th sample paper.

Click on 'Download' button.

Start solving questions for Punjab Board 10th preparation. 
Punjab 10th class model test papers are the handiest and easily available online question paper bank which can be used by students to solve questions while preparing for the 10th board examination. Moreover, you need not spend money for getting these official question papers of PSEB 10th as Careers360 is helping you by giving access to these question paper bank free of cost.
How are PSEB 10th model test papers useful? 
Careers360 provides you the PSEB class 10th model papers which can help you in numerous ways. No need to count the benefits of model test papers of PSEB 10th as you can have your hands on the official question papers of PSEB class 10 which are obviously available in the market but you need to pay a good price for them. Secondly, with these PSEB 10th model test papers you can solve the question papers, as many times as you like, once you have downloaded them. 
The syllabus of PSEB 10th has been prescribed by the exam conducting. PSEB 10th syllabus lists out the chapters as per the subjects that candidates have to prepare for the exam. Questions in the exam are framed based on the syllabus provided by PSEB. Therefore, candidates are asked to be thorough with the syllabus of PSEB 10th to score well in the exam. It is advisable to go through the PSEB 10th model test papers after finishing the complete syllabus.
PSEB 10th Exam Pattern
Candidates in 10th board exam have to appear for Punjabi/Punjab History and Culture, English, Hindi, Mathematics, Science, Social Science, Health Education, Computer Science as well as the elective subjects. Total marks for Punjab/Punjab History and Culture is 75 while other subjects carry 100 marks. The passing marks in this subject are 25 while it is 33 for others. The board has abolished the marks moderation system under which grace marks were allotted to students to improve their final score thus resulting in a higher pass percentage. The PSEB 10th model papers provided by us follow the same exam pattern as stated by the Punjab Board thus, students must go through these PSEB 10th question papers in order to get the hang of the format and marking scheme.
About Punjab Board
The Punjab board was Founded in 1969 under a legislative act of the Government of Punjab. PSEB, Chandigarh administers the curriculum taught in public schools in the state and conducts examinations. In addition to this, the authority conducts scholarship exam and published textbook. There are total 5667 government schools while 454 government aided schools. There are 3125 unaided schools in Punjab.