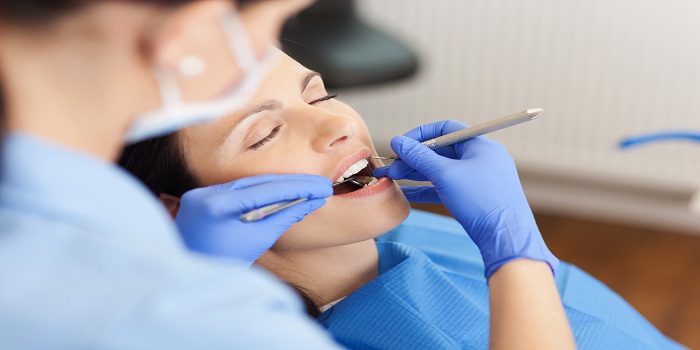 With more people becoming aware and taking care of their oral health, career as dental hygienists is seeing a high demand in the coming years. Read the complete article below to know more about making career as a dental hygienist. It's a well-known fact that dentistry is a lucrative profession, but not everyone is aware that there's another ancillary career that is rising in demand. The field of dentistry is rapidly evolving and creating many new opportunities, including a successful career as a dental hygienist. They say that the world looks brighter from behind a smile. Dental hygienists across the globe are making sure the world looks a whole lot brighter by providing the right dental care and guidance for that million-dollar smile.
Who is a dental hygienist?
A dental hygienist is an oral healthcare professional. He plays an important role in preventing dental problems by focussing on the overall health and hygiene of the teeth. People who choose their career as a dental hygienist work alongside dentists to promote dental hygiene through a variety of techniques. From young children to the elderly, dental hygienists help improve and maintain oral care to keep them smiling on. It is common practice in the western world to visit a dental hygienist regularly for the maintenance of oral health. This is picking
up in India, too, and the profession can see a high demand in the coming years. "It is very difficult to get qualified dental hygienists now. The demand is very high," says Dr. Keerthilatha Pai, Dean, Manipal College of Dental Sciences, Manipal.
Focus on dental hygiene
The scope for employment with career as a dental hygienist grows as more and more people give attention to oral healthcare. Considering the lifestyle and food habits in the modern world, dental problems are growing among Indians, and an increasing number of people are in the need of dental care. As the popularity grows, the requirements for dentists and allied professions are also set to increase. This trend has already gone big in other countries, and is catching up in India, too. Vast opportunities await at the horizon and now is the right time to enter the growing profession.
Job profile of a Dental Hygienist
The typical duties include prevention and treatment of oral diseases. The methods employed include tasks like removing plaque or other deposits from teeth, applying sealants to protect teeth, cleaning, polishing, scaling and whitening teeth. Dental hygienists work closely with a dentist. Taking examinations and screening patients is usually how a dental hygienist may begin his or her day. Equipped with specialised skills and training, they may report and discuss the findings of these patient examinations with dentists and then chart out a way forward for the required dental procedures. Educating people on good oral health practices is also an important part of the job. Explaining the proper techniques for brushing and flossing are some of the simple yet vital responsibilities of a dental hygienist.
Dental Hygienist - Course details
Many dental colleges offer Dental Hygienist courses. These are in the form of the diploma or certificate courses that usually span two years. The course is offered at Indian colleges recognized by the Dental Council of India (DCI). The council prepares a dynamic curriculum for students to learn the fundamentals of dental hygiene, oral diseases, patient care, and so on. Students with physics, chemistry, and biology at the senior secondary, that is, the 10+2 level, are eligible to apply and pursue a fruitful career. Some of the institutes offering diploma and certificate courses are Manipal College of Dental Sciences, Manipal, Government Dental College and Research Institute, Bangalore etc.
Select institutes offering dental hygiene courses
Manipal College of Dental Sciences, Manipal
Government Dental College and Research
Institute, Bangalore
Delhi Paramedical and Management Institute, New Delhi
Patna Dental College and Hospital, Patna
Government Dental College, Thiruvananthapuram
Career prospects of a Dental Hygienist
"Students who pursue career as a dental hygienist can find employment in dental colleges or get attached to private dental clinics or hospitals with a dental facility. They will assist dentists in treatments especially with respect to cleaning and polishing of teeth. Students can also find jobs as a dental surgery assistant," says Dr. Pai. According to her, the Dental Council of India demands that there should be at least five dental hygienists employed at dental institutions in India. There are about 350 such schools across the country, which means there is a very good scope for those who choose dental hygiene as a career to enter these institutions.
Dental hygienists can also look for jobs in fields like public health administration. The sales and marketing of dental products and drugs is another interesting and interactive path to take.
Skills to succeed for a Dental Hygienist
A strong inclination to help others makes for a successful dental hygienist. One has to be compassionate while dealing with patients. Besides that, good communications skills are key. The ability to educate people about oral hygiene and dental care requires a dental hygienist to be an effective communicator. All this requires good inter-personal skills and, of course, patience. Dealing with young children and nervous patients comes easily to those who are patient and understanding. An eye for detail is a must for recognising dental problems. Working alongside a dentist and other dental assistants means that the person choosing career as a dental hygienist should be a strong team player. Of course, a medical and clinical know-how is a must.
Salary and scope abroad for a Dental Hygienist
Educational qualifications, expertise and experience determine the value of a dental hygienist in the industry. The place of employment can also matter. Besides a typical nine-to-five job, dental hygienists can also be employed by the hour or on a day-to-day basis. Fresh graduates can begin with around Rs. 10,000 a month and can quickly climb the ladder to better positions and remuneration. Bearing in mind that the field of dental hygiene is more established in countries like Canada, US, Australia, etc., those who wish to pursue career as a dental hygienist can consider applying for dental hygienist courses abroad. Not all countries may recognise Indian certifications to practice, but a short course abroad can go a long way in a successful career overseas. "Qualified dental hygienists can find placements in hospitals in West Asia with Indian qualifications," says Dr. Pai.