Apeejay School, Pitampura, Organises Workshop On Effective Leadership
Apeejay School, Pitampura, recently organised a workshop on 'Effective Leadership' for the Middle and Senior Apeejay Parliamentarians and Class Representatives on September 26. Dharini Sahni, the school counsellor, led the programme, while Arvind Kaushal functioned as coordinator. Veena Goel, school principal, inspired the students by sharing advice and examples from her own experience regarding time and resource management. The students freely volunteered their opinions during the engaging activities and insightful conversations that were organised for them. The session gave the students insight into the value of setting limits, developing teamwork abilities, and juggling obligations.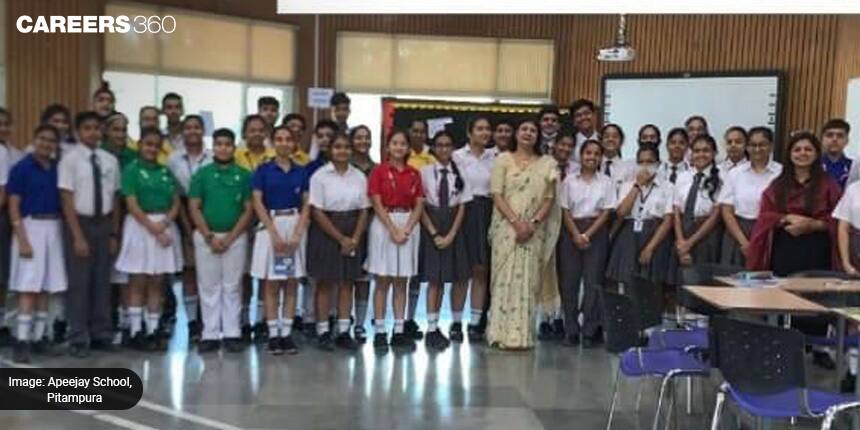 Also Read | Apeejay School, Faridabad, Celebrates Dusshera
About Apeejay School, Pitampura
Apeejay School, Pitampura, was established in 1990. It is affiliated to the Central Board of Secondary Education (CBSE) and managed by Delhi Public School Society. "Apeejay school works to create institutions that have as their core values the highest professional standards of excellence in education and cutting-edge teaching methodologies. The students will have an elevated sense of purpose in life, inspiring those around them to cross boundaries, surmount challenges, and collaborate to bring about positive social change, says the school's website. The school is currently being led by Veena Goel.
Also Check | Best Schools in Delhi 2022
Apeejay School, Pitampura, Recent Events
Apeejay School, Pitampura recently had visitors from Ramakrishna Mission on September 27, 2022 who observed the Awakened Citizens Program running in school. They expressed their gratitude for the teacher's instruction and receptive students. The programme aimed at man-making and nation-building, which is the school's objective.
We'd love to know what's happening in your campus - achievements, awards, camps, workshops, and the various competitions that your students and teachers may participate in. Send us the3 details on schoolevents@careers360.com