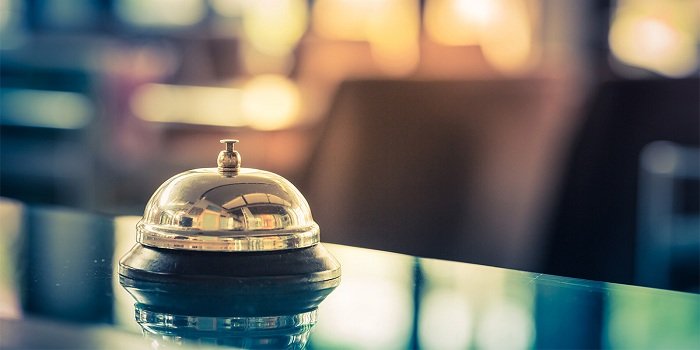 Law vs Hospitality: Which-is-better? - In today's world that witnesses ever changing demand of career, law and hospitality are the two which gets students confused. Since the demand for both the careers is increasing year by year, it becomes difficult for an aspirant to make a choice between opting for law or hospitality. This article will substantiate on both the careers and help one take a focussed decision for the career.
To begin, students of any stream from Science, Commerce and Humanities can choose to pursue law or hospitality. For admission into any good institute, one will be required to sit for entrance exams in both the fields. Let's first discuss certain skills you must possess to be able to decide whether to choose a career in law or hospitality.
Skills for choosing Law as a career
All lawyers are seen to possess general traits. If one has good communication and judgemental skills, is good with research and can handle people well, career in law can be apt for him/her. One must have perseverance and pay attention to details. Creativity could be an added advantage. These qualities can be listed as under:
Communication

Attention to detail

Time management

Resilience and self-confidence

Research and analysis 
Skills for choosing Hospitality as a career
If you have good communication skills and can gel well with people easily, hospitality is the industry for you. One must be organised, enthusiastic and full of energy. High on interpersonal skills and leadership is also a must. Since hospitality revolves around people, being social can ensure you a good entry into the industry. These skills can be summarised as under:
Commitment

Good Communication Skills

Full of energy

Interpersonal Skills

Leadership

Organized

Knowledge of Safety/Hygiene Issues 
Academic Path for Law vs Hospitality
After reflecting on their skills, candidates can read on the academic path needed to make a career in law or hospitality. Pursuing undergraduation in both streams of careers offer great and lucrative job opportunities. Read on to know more.
Academic path for a career in Law
Even though any person from Science, Commerce or Arts can opt for Law as a career, it is advised to choose Commerce since it involves subjects such as Management and Economics. After completing class 12th, one can go for 5 year integrated law programme (B.A LLB, B.Sc LLB, B.Com LLB) or can go ahead and pursue undergraduation in the subject of their choice and later go on to pursue 3 year LLB. For admission to law programmes, a candidate will be required to sit for entrance exams like CLAT, AILET, IPU CET LLB, BHU UET Law, Christ University Law, ULSAT, KLEE, DU LLB etc. After completing LLB successfully, one may choose to begin practising as a lawyer or may want to pursue LLM.
Academic path for a career in Hospitality
To make a career in hospitality or travel and tourism industry, one can choose any academic stream in class 11 and 12. After clearing class 12 boards, he/she will be required to sit for entrance exams like NCHM JEE, IHM-A, UGAT -AIMA Hotel Management, IPU CET BHMCT, WBJEE HM, Oberoi STEP etc. To get admission in verious reputer colleges for B.Sc in Hotel management. After completing the undergraduation, one can go on to pursue career in various hotel management jobs offered or can continue to study further and pursue M.Sc in Hotel management.
Job prospects in Law vs Hospitality
The salary one begins to earn after completing studies is another factor for one to choose a particular career. Listed below are the various job opportunities offered in both the streams. One must know that overtime pay packages offered in both these careers are bound to rise manifold.
Job prospects and salary in Law
After completing studies in law, one can choose to make a career as:
Litigation

Corporate law (law firms and companies)

Public Prosecutor

Judicial Service

Intellectual Property law firms

Legal Academia

Alternative Dispute Resolution

NGOs and Think Tanks

LPO

Tax Law

Judge Advocate General

Legal Journalism
The initial salary for an entry level lawyer is Rs.5,00,000pa. This rises at an increasing rate with experience.
Job Prospects in Hospitality
Hospitality industry offers varies and lucrative careers in the field of:
Restaurant Management / Fast Food Joint Management

Club Management / Recreation and Health Centre Management

Cruise Ship Management

Institutional and Industrial Catering

Airline Catering and Cabin Services

Hotel and Catering Institute

Hotel and Tourism Associations

Catering Departments in banks and insurance houses.

Govt. Owned Catering Departments e.g. railway, armed forces, ministerial conventions etc.

In food, confectionery, beverage production industries.
According to payscale.com, a Hospitality Manager earns an average salary of Rs.3,60,000 per year. Most people with this job move on to other positions after few in this career. Experience has a moderate effect on pay for this job.