How To Choose The Right College After 10+2
Many students wish to enrol themselves in the top colleges in the country but fail to ask this simple question - how to choose the right colleges after class 12? Selecting the right college is of utmost importance because your college education will greatly influence your career toward jobs or research projects you may undertake in the future. Therefore, it is vital to know how to choose the right colleges after class 12. It is more important to figure out which college is best suited for you. Here are some parameters and tips to choose the right colleges after 12th.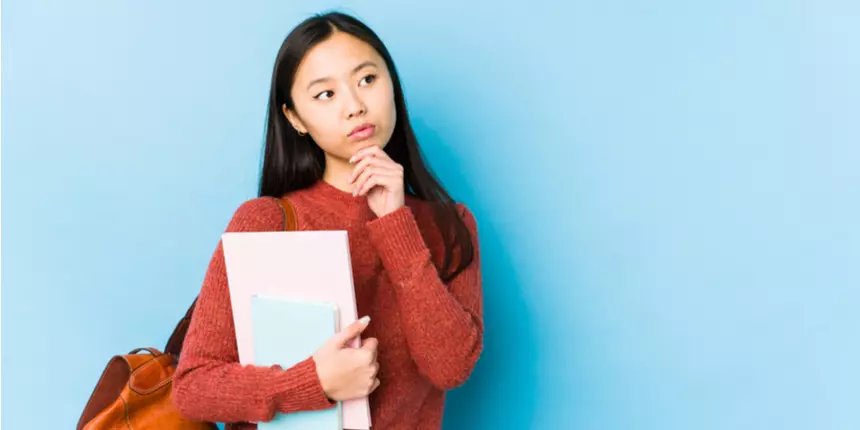 How To Choose The Right College After 10+2
Don't Mis: Stream Selection For Class 11: What To Do When You Don't Fit In Any Of The Three Streams
Draw Up Your Shortlist And Rank Your Priorities
There are tons of things that one can do in order to learn how to choose colleges after 12th. Make a list of colleges you would like to attend and shortlist the colleges based on the geographic location, enrollment size, majors and programs offered, alumni network, job placements, opportunities outside of the classroom, cost and selection process. Since every student's priorities differ, it is vital to list out your priorities in order of importance for you and not let others pressure you into making a decision. When you are at a college, consider both the pros and cons of each school and carefully consider these factors as you would be spending the next 3 – 4 years in the selected college and course of study.
Don't Miss: What Will Be A Good Career Option For You? Understanding Yourself And The Industry
Know What Career Path You Want To Follow
Knowing the career that you wish to pursue in the future will help you determine how to choose the right colleges after class 12. It is also imperative that you choose a college based on your interest and academic performance in class 12. This will help you to choose from the best colleges after 12th. Think about where you would want to be in 3-4 years and consider which college might help you reach your long term career goals.
Don't Miss: Which Are The Psychometric Tests Every Student Must Take?
Get All Details About The Prospective Colleges
You should be well aware of all the college details that you are going to enter, such as the following.
Affiliations
As every government and corporate job requires students to hold a degree approved by the UGC from an accredited university, it's crucial to verify that the college that you're opting for is affiliated with a university and is authorized to grant degrees.
See also: Central Universities In India - List of MHRD, UGC Approved Institutions
Courses offered
To know how to choose the right colleges after class 12, you must also check if the college that you are applying to provides the courses in which you are interested and has recognition.
See also: Top 10 Online Courses By Indian Universities Approved By UGC
Infrastructure
A building isn't the only thing that constitutes infrastructure. A good infrastructure is evaluated according to its intake capacity, which also includes classrooms, playgrounds, administrative buildings, laboratories, auditoriums, libraries, hostels, etc.
Geographic location
College location will also play a big role in determining what kind of exposure you get. Consider the kind of work opportunities and other factors like security, climate, transportation facilities that the city offers.
For example, if you would want to pursue hotel management, it would be best to apply to hotel management colleges in Goa, Mumbai or Delhi. If you are interested in engineering, cities like Hyderabad and Bengaluru can be good options for you. Take note of such tips to choose the right colleges after 12th.
See also:
Campus Placements
The primary aim of studying in a college is to get a good job in a reputable company. By having a good industry tie-up and networking, the college can provide its students with good placements and internships. So, check the past placement records of a college before deciding to seek admission as this will help you know how to choose colleges after 12th.
See also: Most Respected Jobs In India
Faculty
The faculty of a college plays a prominent role in any student's life. They not only provide knowledge and skills but also help in nurturing and shaping the personality of students. It will be beneficial to learn about the college faculty before deciding on which are the best colleges after 12th. You can check out the college's official website or connect with alumni or current students who are already studying at the college to gather more information.
See also:
See If The College Fits Your Budget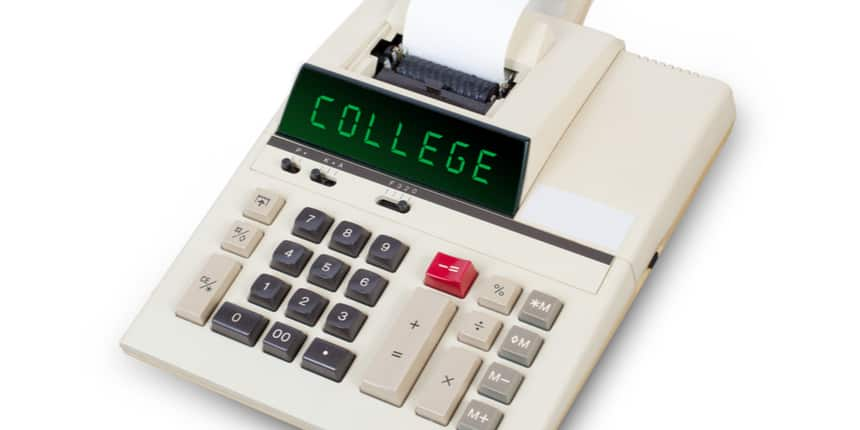 Budgeting For College
Finances are an important aspect to consider when learning how to choose the right colleges after class 12. While many students aspire to enrol in the best colleges in India or abroad, you need to be clear about the money required for the tuition fee of a particular course, accommodation expenses, etc. Since graduation is a 3-4 year commitment, it is advisable to choose colleges that would fit your budget. Find out if there are scholarships or loans available and how they can be obtained or repaid as these will help you fund your education without compromising on getting enrolment in the best colleges after 12th.
See also:
Take Help From Career Counsellors
As many courses are offered by colleges and universities across the country and abroad, sometimes it might become difficult to filter through and decide how to choose colleges after 12th. You can seek expert guidance and counselling from trained career counsellors who can help you evaluate your options better and narrow down on the best colleges after 12th that you can join.
See also: What Is Career Counselling
Read Reviews, Connect With Current Students And Alumni Of Prospective Colleges
Another step that you can take to learn how to choose colleges after 12th involves knowing what others have to say about the college. You can look up the name of the colleges that you are planning to apply to and visit their official websites to gather information. You can also read the reviews that have been left over by other people.
You can visit the college personally if possible or connect with the alumni or current students of a college through social media platforms like Facebook, Twitter, Instagram to get first-hand information by asking them questions and clearing all your queries about the colleges and the education being offered. These will help you decide how to choose the right colleges after class 12.
Explore The Campus Culture, Extra-Curricular Activities And Clubs In Colleges
You will likely spend your free time outside the classroom on and around campus. It is here that you will learn practical skills, make friends from other departments, and have a chance to learn some life lessons. Extracurricular activities also play a very important role in your personality development. Find out if the college you are applying to has extracurricular activities and clubs like dramatics, sports, dance, annual functions, seminars and workshops, industrial training, social activities, NCC, NSS etc.
Don't Miss: Career Planning In The Face Of Covid-19: Which Industries Have Been Affected
You can use these parameters and tips to choose the right college after 12. As this is your most important decision, you need to know how to choose the right colleges after class 12 and be certain that the choice you make is the right one!
Read more: 5 Steps To Finding The Right Career For You
Yashodhra Arora is a counselling psychologist. She holds more than 10 years of hands-on experience in HR, and behavioural and career counselling of high school students, in India and the USA.