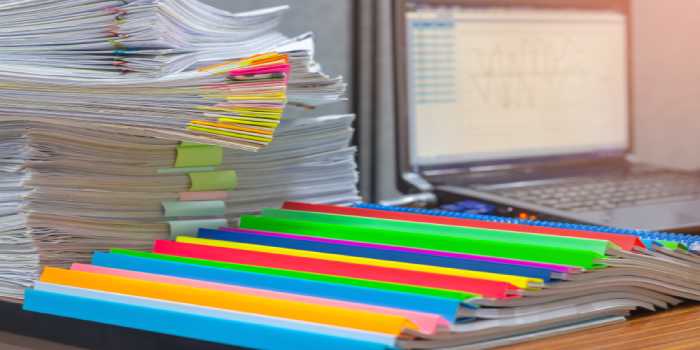 KVPY Sample Papers 2018: Candidates who are appearing for KVPY exam must practise KVPY sample papers. Solving KVPY sample papers 2018 will help students get familiar with the types of questions asked and the difficulty level of the exam. This in turn helps them prepare well for the computer based test. Candidates can download sample papers of KVPY here as all of them are available in this page for their convenience. The sample papers of KVPY includes previous years' question papers as well as answer key. To download the KVPY sample papers for free of cost, candidates have to register themselves here. KVPY will be conducted in computer-based mode in two sessions on November 4, 2018. Read further for KVPY 2018 sample paper, mock test, exam pattern and more.
Download KVPY Question Papers Here
JEE Main Sample Paper
Download Free Sample Paper For JEE Main
Download Now
Steps to download KVPY Sample Papers 2018
Given below are the steps to download the sample papers for KVPY. Check below to download the sample papers.
Candidates have to click below for KVPY 2018 sample papers

Candidates need to register for free to download KVPY sample papers/ Question papers

After registration, candidates can download KVPY sample papers for past years
KVPY Sample Paper – Click here to register and download previous years question papers for KVPY 
Note: KVPY sample papers 2018 will be made available here as soon as they are released.


IISc, Bangalore has released the mock tests for KVPY 2018 preparation. Students who have registered successfully will be able to dowload the mock test by logging into the ID created during registration. Follow the steps provided below to download KVPY 2018 mock test. 
Go to IISc's official website.
On the left side of IISc's home page, under 'Application 2018', find the link to mock test and open it.
The next window will ask you to login to your ID created during registration. Login and download the mock test as per your stream (SA, SB, SX)
Students appearing for KVPY 2018 can download their admit card from the official website of IISc, Bangalore by October 12, 2018. Students can download there admit card by following the steps provided below.
Go to IISc's official website (iisc.ac.in)
Login to your ID created during exam registration using the username and password sent to you on your email ID or phone during registration.
Download and print a copy of your admit card from your dashboard.
 Also, exam venue and seat number details will be enclosed within the admit card. 
Students preparing for KVPY 2018 should not that there is no prescribed syllabus for KVPY 2018. Exam aims at testing factual knowledge of candidates in basic sciences (Physics, Chemistry, Biology, Mathematics) For students falling under SA stream for KVPY 2018 will be required to study Physics, Chemistry, Mathermatics, and Biology. While, candidates under SB and SX stream will be given the levy to write answers for any three subjects they choose. Sttudents should expect question from class X/XII/1st year of B.Sc./B.S./B.Stat./B.Math./Int. M.Sc./M.S. as applicable. Some of the topics on which questions are formed are mentioned in the following table.  
KVPY 2018 Syllabus
| | |
| --- | --- |
| Subject | Topics |
| Physics | Physical World and Measurement, Sources of Energy, Refraction, Applications in Daily Life, Waves & Optics, Electricity & Magnetism, Kinematics, Laws of Motion, Magnetic Effects of Current, Work, Energy and Power, Gravitation, Thermodynamics, Reflection, Electrostatics, Current Electricity, Electromagnetic Induction & Alternating Current, Electrostatics, Thermal Physics, Electromagnetic Induction. |
| Chemistry | Periodic Classification of Elements, Carbon compounds, Acids, Bases and Salts, States of Matter: Gases and Liquids, Classification of Elements & Periodicity in Properties, Metals and Non-Metals, Environmental Chemistry, Solid State, Electrochemistry, Chemical Kinetics, Isolation of Elements, Surface Chemistry, Chemical Bonding, Thermodynamics, Chemical Reactions, Basic Concepts of Chemistry, Chemistry of Noble Gases, Structure & Bonding, Alkenes, Cycloalkenes, Dienes and Alkynes. |
| Biology | Life Processes, Human Physiology, Control and Coordination in Animals and Plants, Genetics and Evolution, Our Environment, Ecology and Environment, Plant Physiology, Reproduction, Biology Human Welfare, Biotechnology, Genetics, Diversity of Living Organisms, Cell: Structure and Function. |
| Mathematics | Evaluation of Integrals, Statistics, Surface Areas & Volumes, Vectors and 3-D Geometry, Calculus, Real Number, Quadratic Equations, Probability, Coordinate Geometry, Mathematical Reasoning, Statistics and Probability, Trigonometric Polynomials, Geometry, Introduction to Trigonometry, Functions, Linear Programming, Relations and Functions., Analytical Geometry in Two Dimensions, Vector Algebra. |
Along with the practice of KVPY sample papers 2018, candidates must stay informed about the exam pattern of KVPY 2018. Questions-In case of SA, 80 questions while 120 questions is asked in SB/SX . Total Marks- In case of SA stream, 100 marks is alloted while it is 120 marks for SB/SX. Marks allotted- One mark is given to part A in each stream and two marks is allotted to part B in each stream. Negative Marking-In case of wrong questions in Part A, 0.25% marks is deducted and in Part B, 0.50% marks is deducted
KVPY 2018 Exam Pattern For SA, SB, and SX Stream
SA stream
| | | | |
| --- | --- | --- | --- |
| Sections for SA stream | Number of questions for Part A (1 mark) | Number of questions for Part B (2 marks each) | Total Marks |
| Mathematics | 15 | 5 | 25 |
| Physics | 15 | 5 | 25 |
| Chemistry | 15 | 5 | 25 |
| Biology | 15 | 5 | 25 |
| Total | 60 | 20 | 100 marks for 80 questions |
SB/SX stream
| | | | |
| --- | --- | --- | --- |
| Sections for SB/SX stream | Number of questions for Part A (1 mark) (only 3 sections to be attempted) | Number of questions for Part B (2 marks) (only 2 sections to be attempted) | Total Marks |
| Mathematics | 20 | 10 | 40 |
| Physics | 20 | 10 | 40 |
| Chemistry | 20 | 10 | 40 |
| Biology | 20 | 10 | 40 |
| Total | 80 | 80 | 120 marks for attempting total 80 questions only) |
Questions related to KVPY