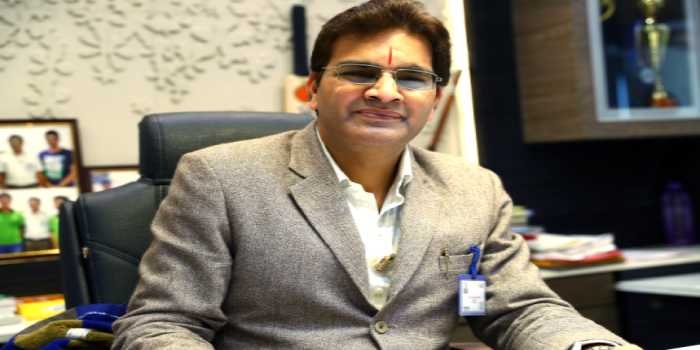 Khushboo Verma, 31 Jul 2018, #
KVPY
KVPY Preparation Tips 2018 by Expert - With KVPY just a few months away on November 4, 2018 followed by entrance exams like JEE Main, NEET and finally the Class 12th board exams, success can be achieved with the help of preparation tips by experts. Brajesh Maheshwari, Director, Allen Career Institute with years of experience in guiding students shares vital KVPY preparation tips in this article. Stating that there is no substitute to hard work and dedication, Brajesh Maheshwari however feels that preparation for KVPY can be clubbed with class 12 and other entrance exams. To know how and for crucial KVPY Preparation Tips 2018 by Expert, Brajesh Maheshwari, Director, Allen Career Institute, read the article below.
Careers360: What is the ideal time to start preparing for KVPY exam?
Brajesh Maheshwari: Preparation for KVPY can be done simultaneously with your class 11th class. As KVPY 2018 will be held in November, it is advisable to students to start their preparation from mid-April or May.
Careers360: What strategies should students follow to prepare for the exam? 
Brajesh Maheshwari: Irrespective of what study preference you follow, be it coaching or self-study, you should always put in elbow grease to ensure the timely completion of the course. The amount of effort you put in should be ramped up as the exam is nearing. This process will boost your preparation level and enable you to finish the KVPY syllabus on time. In addition, follow the below given guidelines for KVPY preparation:
Get your concepts right - To crack KVPY, you need to be thorough with the syllabus, exam pattern and then make a study plan accordingly.

Practice Regularly - Students should spend 80% of their time in practising questions and 20% in learning theory.

Get your doubts cleared - A doubt can weaken your basic understanding related to the concepts, not to say reduce your confidence level. Don't get stuck, seek help from your teachers instead.

Take all India Tests – An All India test helps you to monitor your progress, opt for it.

Maintain your health - If you are healthy, only then you can concentrate more and achieve success. You, therefore, take proper food and sleep. 
Careers360: What are the important topics that students should cover in Maths, Chemistry, Biology and Physics? 
Brajesh Maheshwari: Each and every topic of Physics, Chemistry and Maths are covered in question papers, so naming a few topics will not help you score well in KVPY preparation. Students, however, should try to cover the complete syllabus of 11th class before November to get a grip on the exam. Also, you should be aware of the KVPY exam pattern.
Careers360: Please share last moment preparation tips for KVPY? 
Brajesh Maheshwari: In the last moment, you must revise concept, important formulas, theorems and key concept. Don't go through new topics.
Careers360: How to manage 12th Board and KVPY SX preparation together? 
Brajesh Maheshwari: As you need to complete 12th Board syllabus for KVPY SX preparation, your preparation will go hand in hand for board exam. During your board exam, you only need to revise and practice descriptive questions.
Careers360: Are sample papers from the previous years enough for practice?
Brajesh Maheshwari: No, solving previous years' paper will definitely add on your marks but will not enable you to clear your concept regarding each and every topic.
Careers360: Is studying from textbooks enough? If not, what are the recommended books for KVPY exam? 
Brajesh Maheshwari: No, you need to practice questions as well that will help you in analysing your performance, your strength and weak subjects.
Careers360: How should students schedule their preparation subject-wise? 
Brajesh Maheshwari: You have to keep in mind that subjects are equally important and you can't neglect any of them. Students can start with the subject they find tough; this will help them to have an extra revision later.
Careers360: How can students prepare for SA stream while preparing for class XI exam? 
Brajesh Maheshwari: KVPY SA basically checks your mental ability. The exam mainly includes syllabus of 10th and 12th class, so it is not a difficult task to prepare for 11th standard exams simultaneously.
Careers360: Any revision strategies?
Brajesh Maheshwari: Solve the previous years' question papers religiously, find your loopholes, and work on them. Revise the concept, don't pick new topics at the last moment.
Careers360: Is it important for students to enrol themselves in a coaching centre for KVPY preparation? If yes, how does the coaching centre help them prepare for the exam? 
Brajesh Maheshwari: The main focus of the coaching classes is JEE while KVPY is an add-on to it. Some coaching centers, however, put emphasis on KVPY preparation along with JEE. There is no denying the fact that coaching institutes help you gain clarity in terms of concepts concerning all subjects. Also, gives you a walk-through of shortcuts and tricks for questions, analyze your mistakes and let you know about them.
Careers360: What is the role of mock tests in preparing students for KVPY examination?
Brajesh Maheshwari: Taking a mock test lets you:
Make a strategy to solve the test

Analyze mistakes and do not repeat

Develop shortcuts and tricks for the questions

Know your loopholes
Careers360: What would be your last piece of advice for KVPY 2018 written examination? 
Brajesh Maheshwari: Never try to attempt all the sections, select your strong subject and devote enough time to solve the section on priority. Don't turn pages and answer randomly, try to go serially. This will make you answer the exam systematically and no time will be wasted. If you are unable to solve any of the questions, don't waste your time, skip the question. Be calm and confident; don't be stressed while appearing for the exam.
Careers360: What are the best tips and tricks to crack the interview? 
Brajesh Maheshwari: Students must focus on the following points before appearing for the interview: 
One should have good presence of mind, logical reasoning, confidence, expression, alertness, and soft skills.

Must take part in extracurricular activities

Should have general etiquettes and maintain good body language

Possess sound theoretical knowledge
Careers360: Are there any other relevant tips? 
Brajesh Maheshwari: Don't feel demotivated or nervous. Have faith and confidence in your capabilities.
Questions related to KVPY